The Basics of the Mix & Match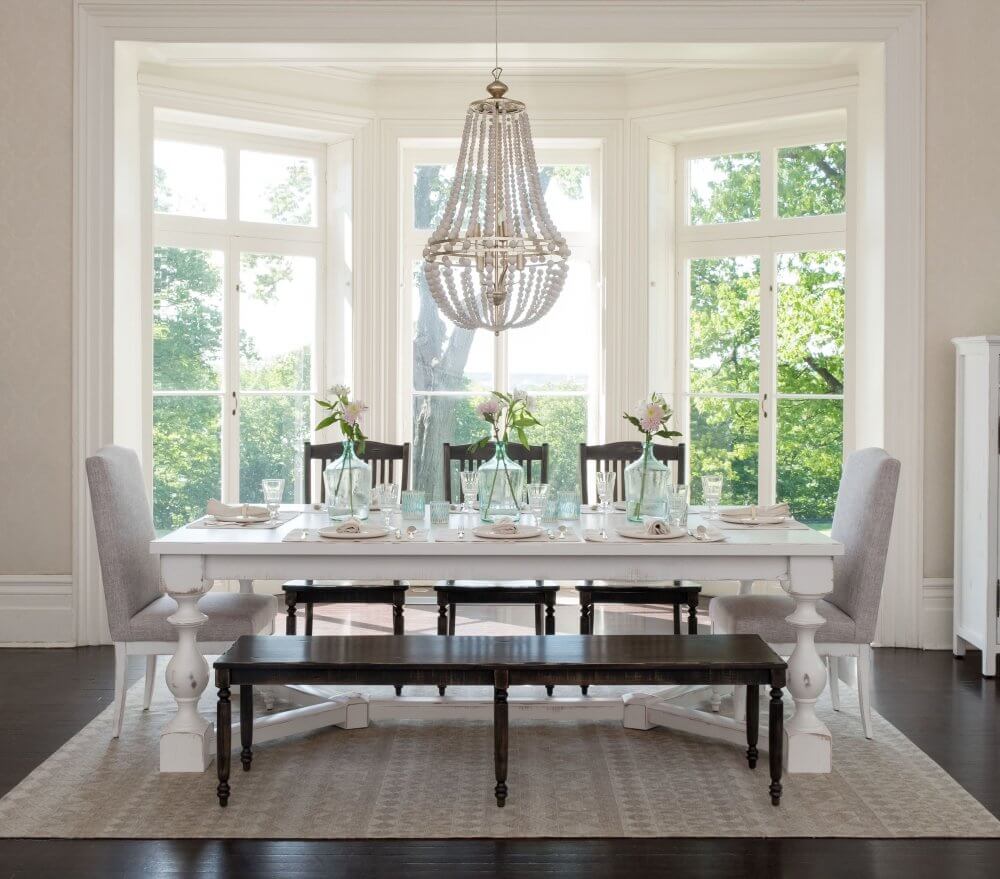 Although the decorating style of mixing and matching was popularized in 2011, it continues to be on trend today. At this point, it's safe to say that mixing and matching is here to stay and even becoming timeless. Since this trend is abstract and can be applied to any style, any element, and any personality, it's very easy to adopt. Mixing and matching allows you to keep an accessory or a piece of furniture that you like, but that may seem outdated, and revamp it simply by pairing it differently. It also lets you be bold without taking too many risks since it can be applied with moderation and balance.
Mixing and matching can be explored in many ways, by blending colors, patterns, textures, or materials. This gives you countless options for adapting the trend to your style. Here are some tips and tricks to help you master the art of the mix and match.
Same but different
Matching mismatched chairs around the dining table or at your desk is one of the simplest and most fun ways to apply the trend. You can pair a solid rustic wood chair with a chair that has a quilted, padded, or brushed metal back and complete the set with a bench for the rest of your seating. Or pick an understated table and play with the styles, patterns, and colors of the chairs.
Focusing on timeless pieces
Every era has its classics that stand the test of time. In this case, the definition of classic is far from impersonal and minimalist decoration. You can define classic and timeless for yourself, whether it's an antique or a piece of furniture inspired by one of your stunning trips. Each room should be personalized and reflect the people who live in it. In the living room, pair a pretty ottoman with a colorful oriental print or a large black and white arabesque pattern and a rustic wooden media unit. On the other side of the room, you can combine a round-backed wooden chair with a square, glossy, ultramodern coffee table. Feel free to combine antique furniture and up-to-date design, which blend nicely. You'll master mixing and matching with confidence only if you follow your instincts.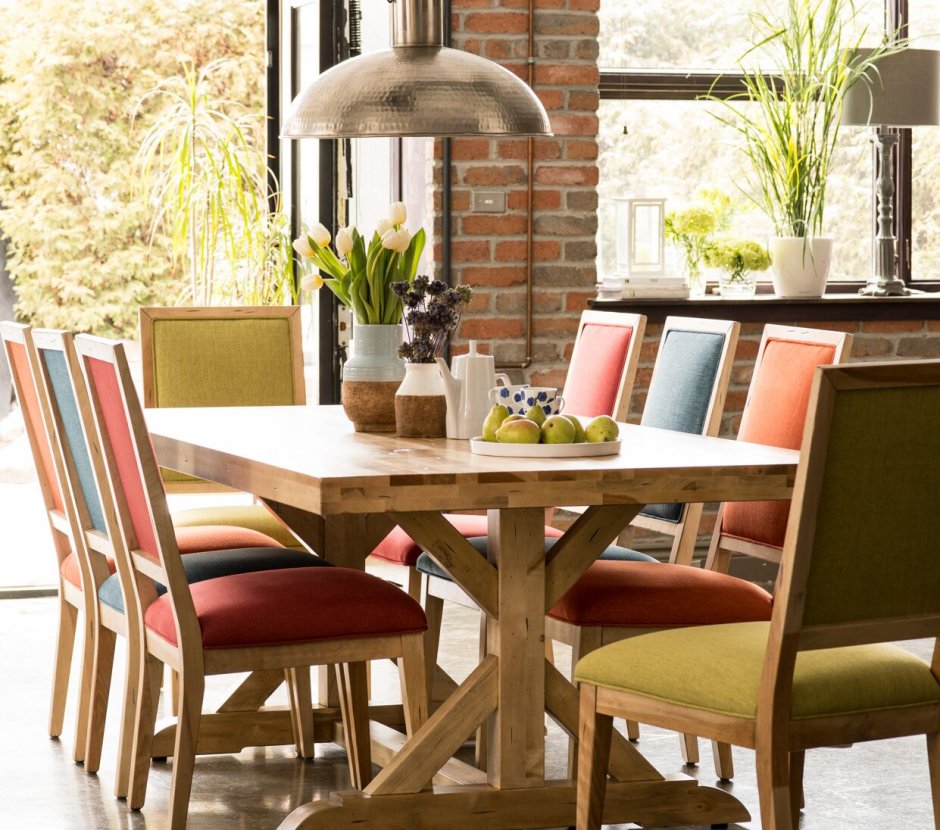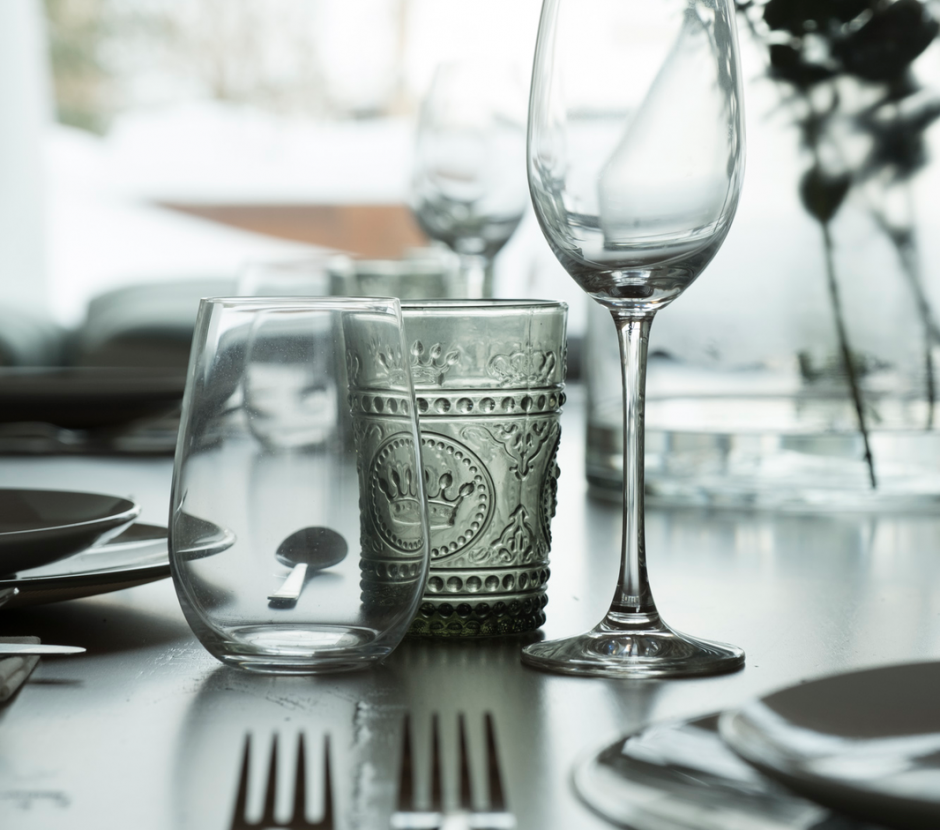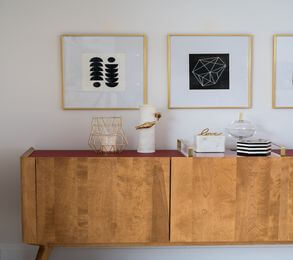 Mixing and matching for the more subdued
The more cautious will want to play it safe with this trend that, let's be honest, can be somewhat eccentric. But don't worry. Just choose neutral or monochromatic elements. For example, you can choose two colors for your chairs or accessories and alternate them, or choose one color but select chairs with different shapes or materials. The same logic applies to media units, coffee tables and armchairs in the living room, as well as to the storage and decorative elements in entry ways. Another less intrusive, yet equally original, way to decorate in the spirit of mixing and matching is to focus on accessories. It's easy to do and easy to change depending on your taste and moods. For example, decorate your hall console table with colorful frames and curios from different eras and styles, or choose decorative pillows in different sizes, colors and patterns for the living room. The days when we had to match our cushions with our curtains are long gone. Now it's time to mix and match!
Did you know?
The mix and match trend dates back to the late 1990s. In the 1980s, the Memphis design movement began, putting an end to decorating rules and codes by offering decorative items and settings that upset the established order and mingled the styles of the time. The rule of this trend is actually that there are no rules, and you can easily mix an industrial chair, leopard print, checks, natural and unrefined materials, and so on. It's the best way to create a decor that is as unique as it is lively and suits you. Canadel offers this flexibility and the freedom to create custom furniture in line with your taste and needs. You can even create a piece of mix and match furniture yourself. For example, choose a wooden ottoman base with a distressed finish and a seat covered with a soft geometric print, or a matte black kitchen island with a natural birch wood top. There are no limits to your creativity!
Since decoration is not only a question of creation and imagination but also a form of self-expression, why not choose what you love? Forget the rules and create your own style with elements that you like. Follow just a few guidelines and you'll master the mix and match trend easily. Let loose! You're a mix and match expert now and can create your own space without any constraints.