Contemporary Style: Embrace the Trend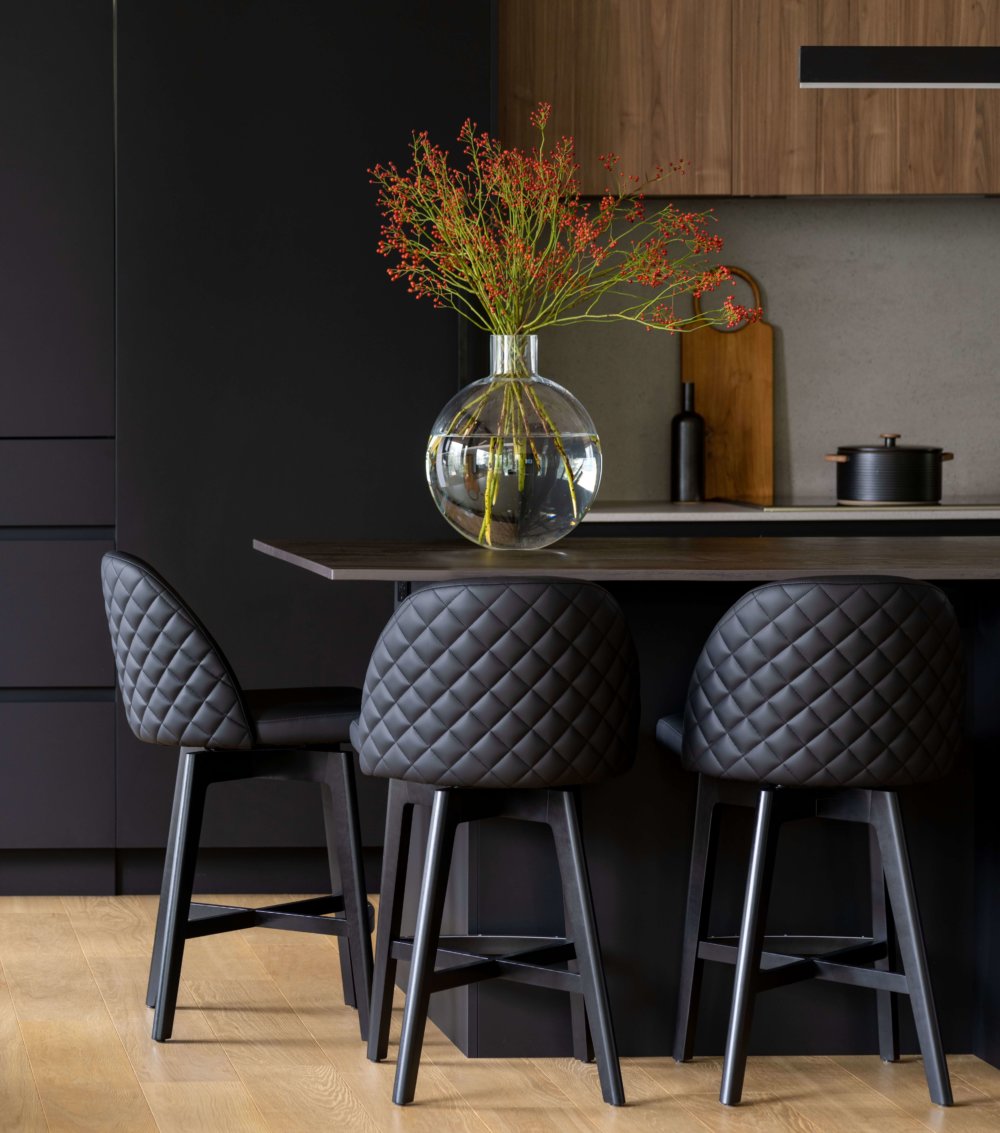 Simple… Clean… Innovative… Contemporary style catches the eye with its unique current decors. This avant-garde look is expressed through vast, minimalist open spaces, modern lines, trendy curves and a muted natural look.
Some key points of this trend:
Abundant light.
Neutral colors.
Raw, matte and smooth materials such as concrete, wood and metal.
Ultra-stylish furniture and the latest technological gadgets for an elegant environment with a subtle futuristic touch.
The liberal use of glass for railings and accessories accentuates the look of fluidity and imparts a compelling sense of grandeur.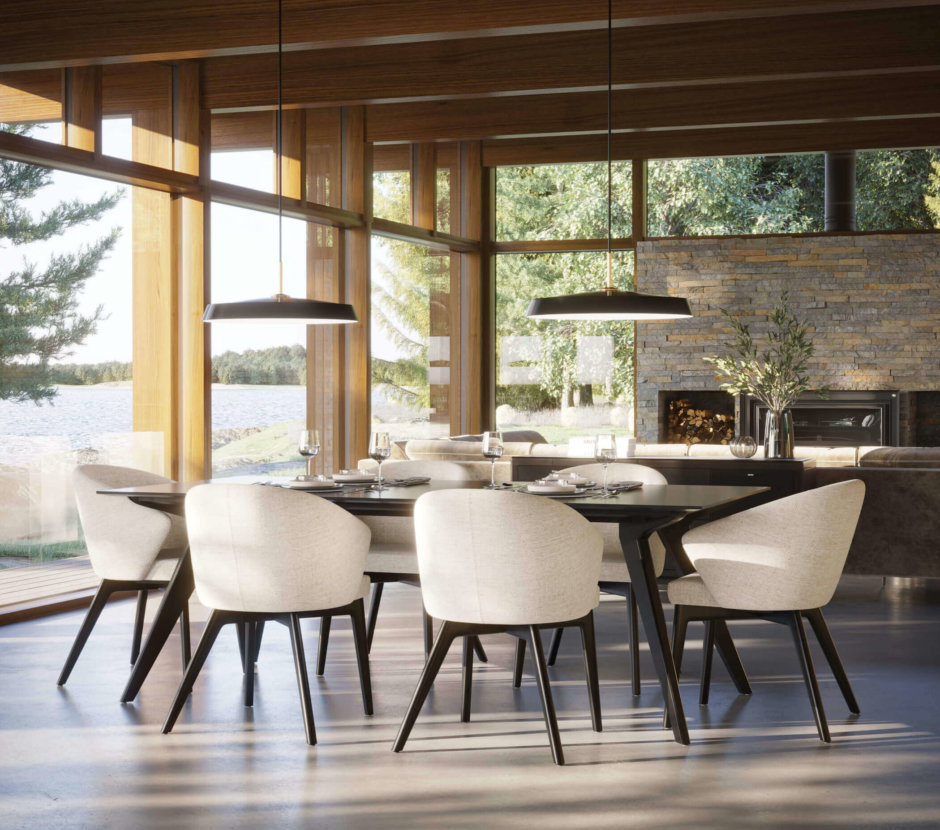 Who is it for?
The style best suits those who enjoy urban, functional and artistic environments. Unlike country settings that tell a soft, warm story, contemporary spaces express freedom and achieve a perfect balance of freshness and character.
To learn more about this beautiful style—but, more importantly, to make your next decor change easier—keep in mind the following tips!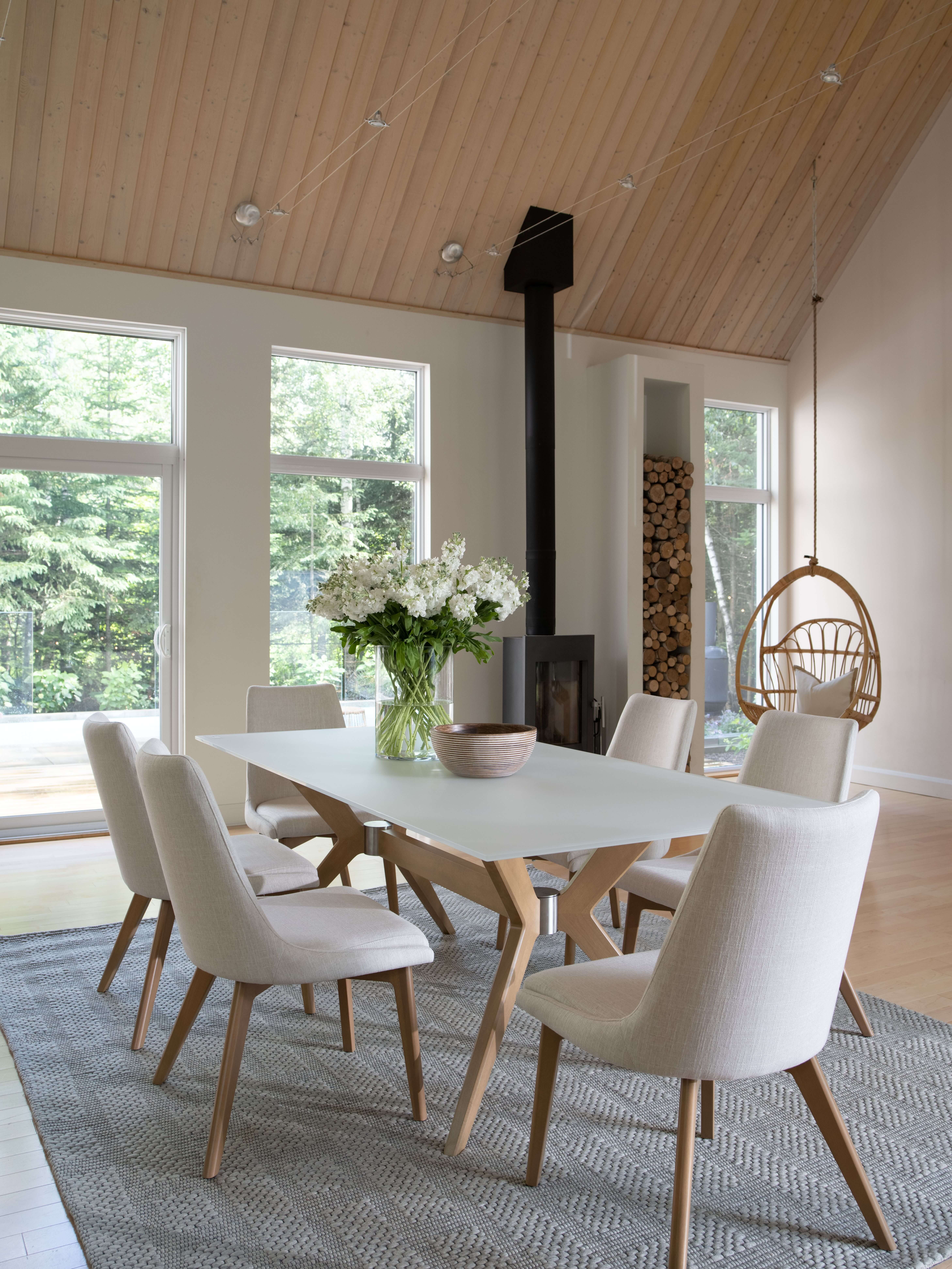 1. Accentuate the natural beauty of your open-plan spaces
Contemporary style calls for spacious, bright and functional environments. Go with minimalist contemporary architecture with straight sleek lines. An important aspect here is the rational and ergonomic adaptation of the environment.
From configuring the space, arranging the furniture and organizing storage, everything must be thought through. Everything must be practical, accessible, orderly and free of elements that overload and break the harmony. Choose furniture and accessories that are taller rather than bulky to create a sense of grandeur. Also, make sure to leave enough space between them to allow free and fluid passage and movement.
2. Buy furniture that is both original and comfortable
In this type of setting, furniture plays a key role. Set in clean and uncluttered rooms, furniture becomes the real star.
Prioritize the purchase of furniture with a retro-chic look, offering a perfect blend of modern and 50s styles. You'll recognize them by their sharp angles, beautiful curves, a hint of originality and comfortable features. Check out our Downtown collection and our Modern sub-collection for some absolute favorites.
To further enhance the room, dare to choose furniture with a lovely hint of bright color. For a more urban feel, opt for colored wood, stained glass or bright fabrics to create a beautiful balance in a neutral atmosphere and bring a sensational artistic flair.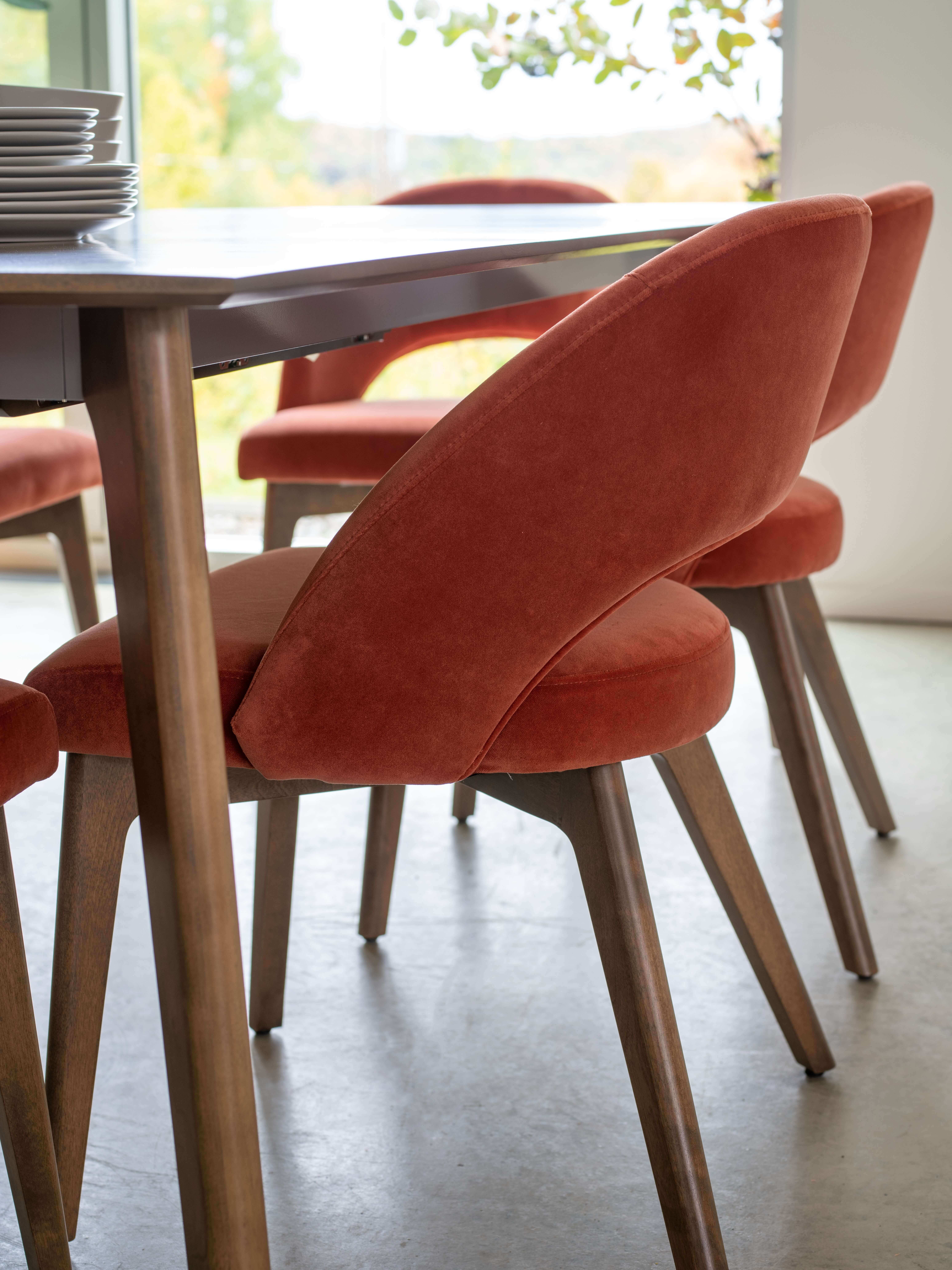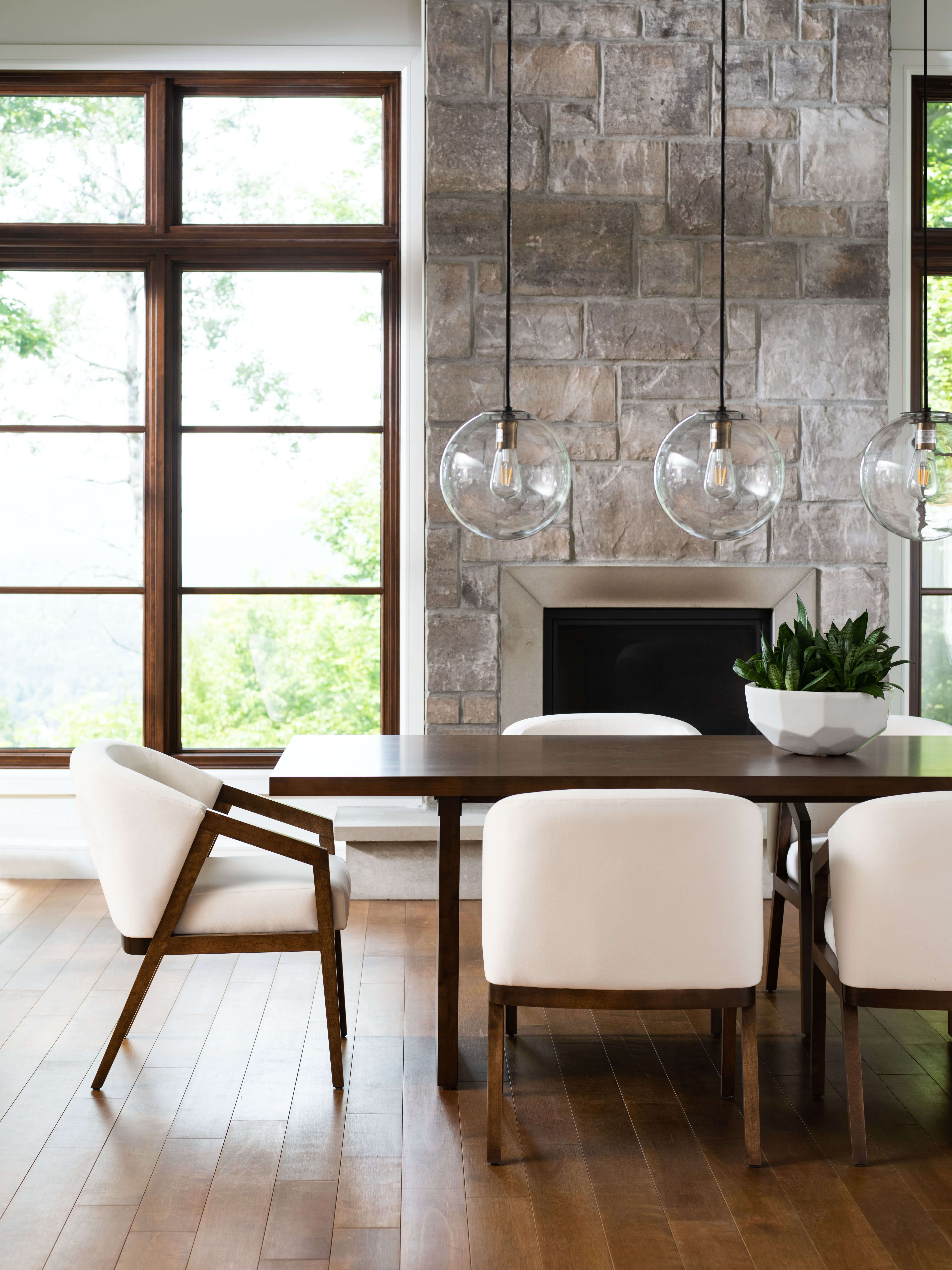 3. Showcase raw and natural materials
The contemporary aesthetic is essentially one of simplicity, favoring monochromatic, low-contrast color and texture schemes. For woodwork, consider opting for light or dark shades with a smooth matte finish.
Add glass, concrete, steel, aluminum, natural stone, and marble. This will create a pure elemental atmosphere.
Include mirrors and gold or silver materials to add a touch of presence to your decor.
4. Choose neutral colors and consider adding color accents
Opt for timeless shades such as white, gray, beige, taupe or black for walls, ceilings and floors. Ultimately, it's up to you to choose whether to complete the look with a bit of color or to continue with a monochromatic palette.
Add elements in shades of navy blue, plum, yellow ochre, saffron orange or emerald green to bring a little je-ne-sais-quoi to the space. It's also a great way to add a touch of personality to your decor. A simple rule of thumb when choosing your color palette—limit yourself to two or three dominant colors. Choose one bright hue and two neutrals in lighter or darker shades.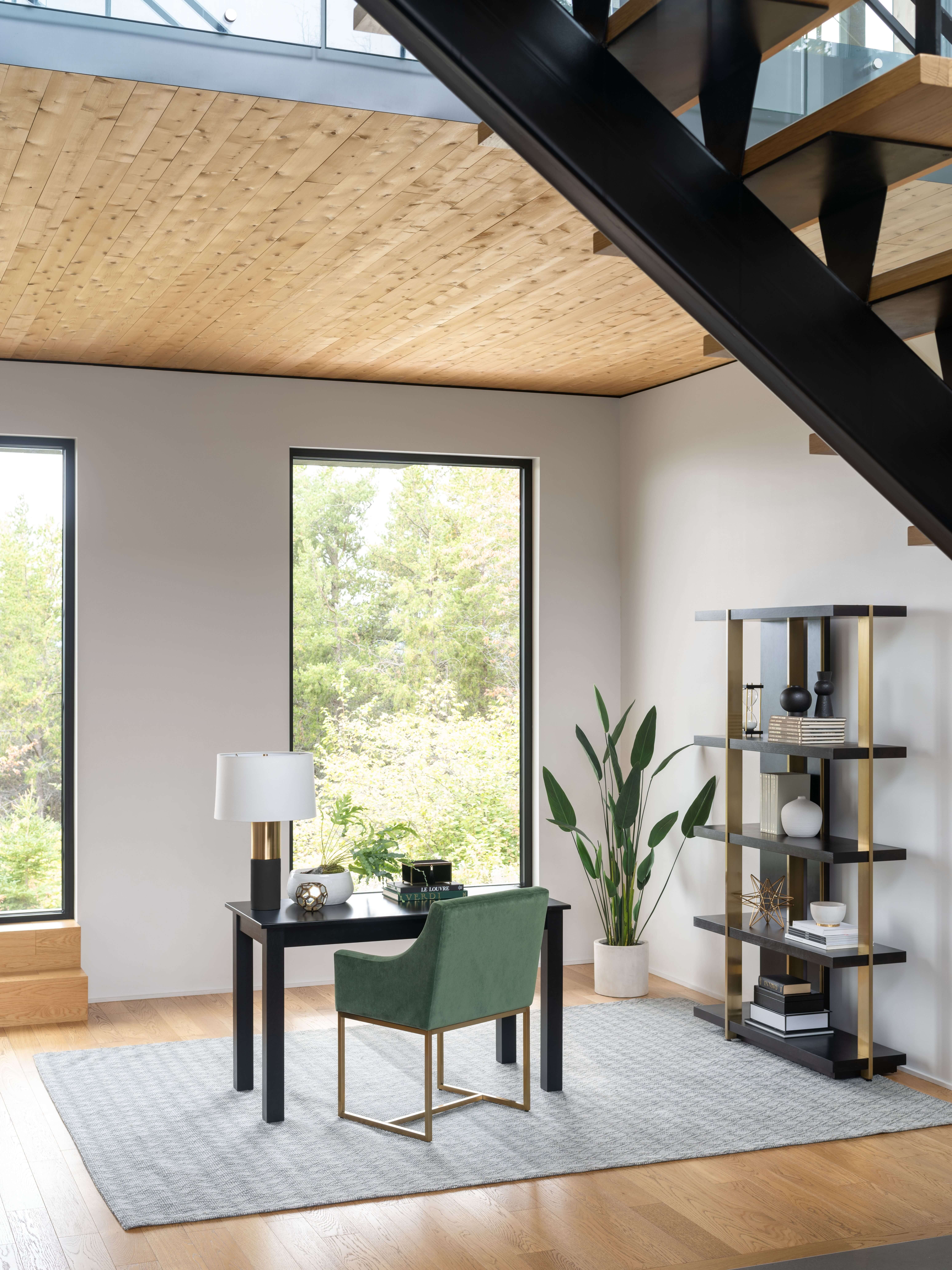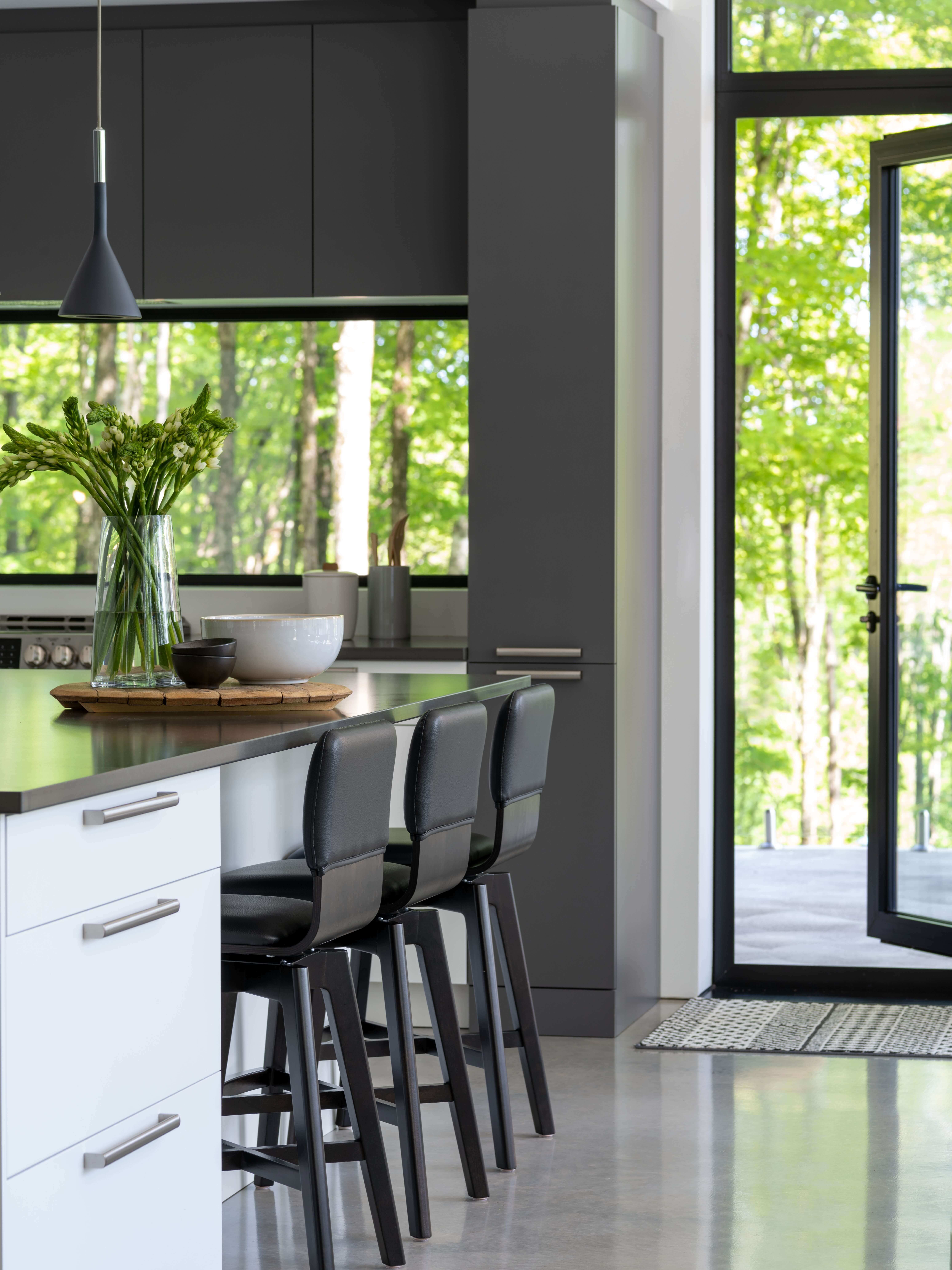 5. Prioritize fabrics and accessories without patterns
Forget floral and damask patterns, stripes, tartan or chevron. While they can set the tone for rustic, classic or transitional decor, they will weigh down your contemporary look.
Choosing plain materials without strong patterns and textures gives a simple, refreshing look! To achieve this, consider classic or quilted leather, velvet, chenille or imitation sheep's wool.
6. Highlight graphic elements in your decor
Contemporary room designs usually involve objects, furniture or accessories with graphic shapes that add drama and character while encouraging creativity.
A few ideas:
Floating shelves with modern lines and original curves.
Textured wall panels and vertical wood slat accent walls.
Sculptural ornaments and other decorative elements.
Unusually shaped vases that seem to defy the laws of gravity.
Picturesque lamps or lighting fixtures.
7. Adorn your walls with art
While some styles lend themselves to portraits or images on the walls to personalize the space, this does not seem to apply to the contemporary style. Here, modern art is the perfect choice to decorate the walls.
Go for quality over quantity and hang flamboyant abstract works of art in strategic locations around the room.
Choose rectangular shapes and install them vertically to intensify the effect of height. This will bring an incomparable uniqueness to your home.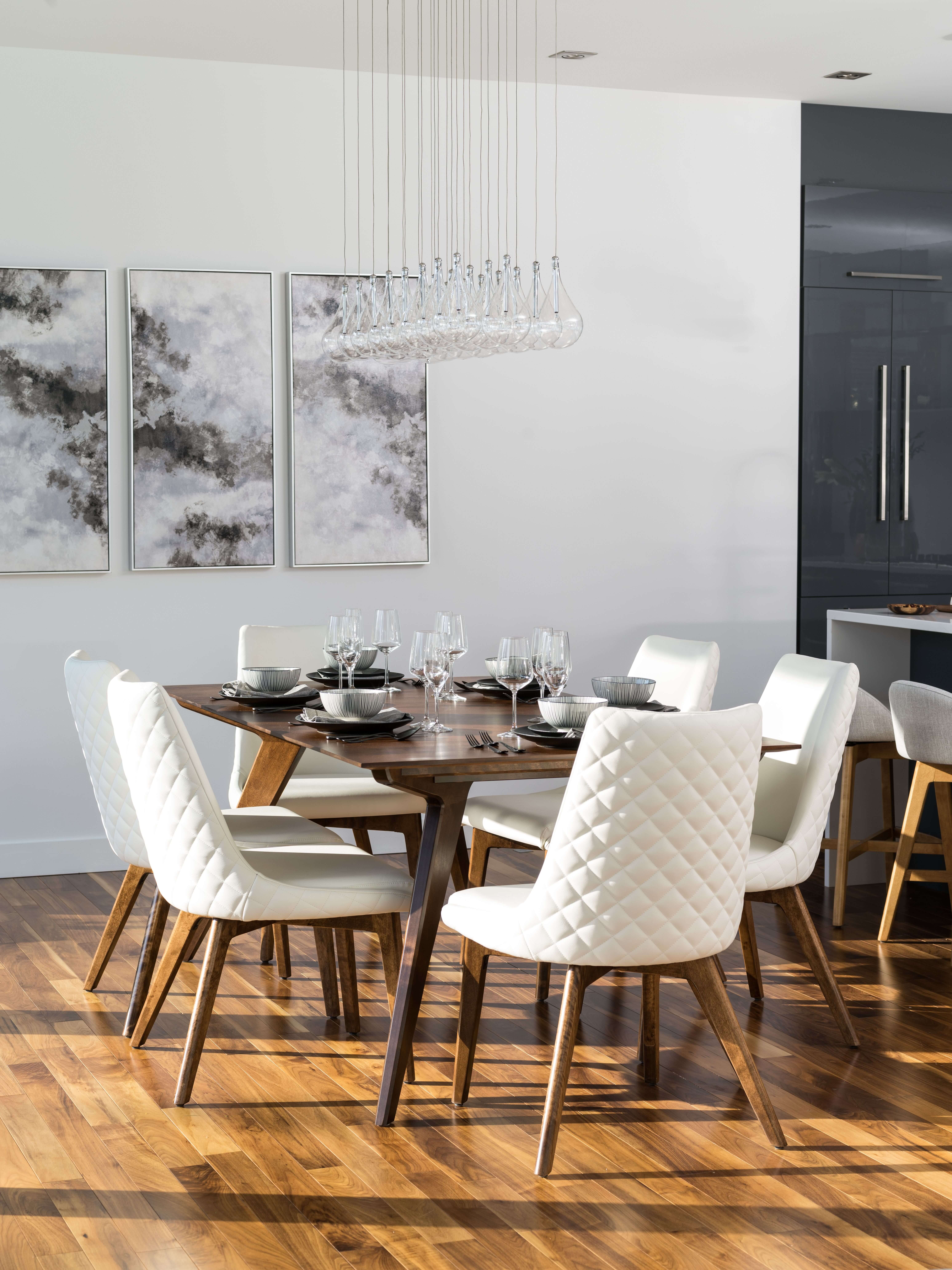 Although it can sometimes be challenging to follow the various trends due to rapid evolution, remember that the most important thing is to let your personality shine through your decorating choices. Remember that simplicity is often key but allow yourself to unleash the artist in you and create a home you can be proud of.