How to Nail the Industrial Look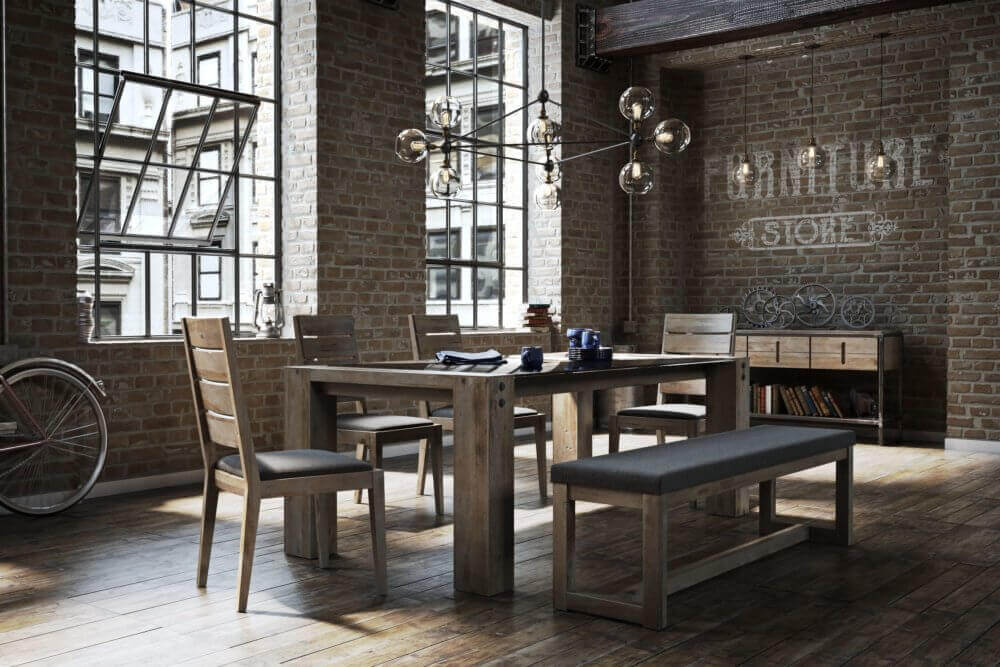 Ooh! The legendary industrial style! Both raw and authentic, it takes us back to the industrial era with its look inspired by the old factories of the late 1700s. Although it has been popular for a while, this style can sometimes seem out of reach due to its uniqueness and because it does not seem to fit in all homes. Well, think again! It's possible to get an industrial look, even if your home doesn't have the architecture or flair of a majestic New York loft. Read on to learn more about this fabulous and distinctive aesthetic style and find out how to nail your industrial decor.
What is the Industrial Style?
This decor, which could also be described as an urban look, is defined by a large yet laid-back environment, highlighting structures and materials laid bare, without adornment or bling-bling. Think noble dark decors which, despite their unfinished appearance, are chic and full of history. This gives way to raw, old-fashioned rustic-looking elements. Solid wood, brick and metal are the stars of this design, while bright colors, elegant motifs and creative shapes are set aside. This style easily stands the test of time, allowing you to enjoy timeless and functional decor.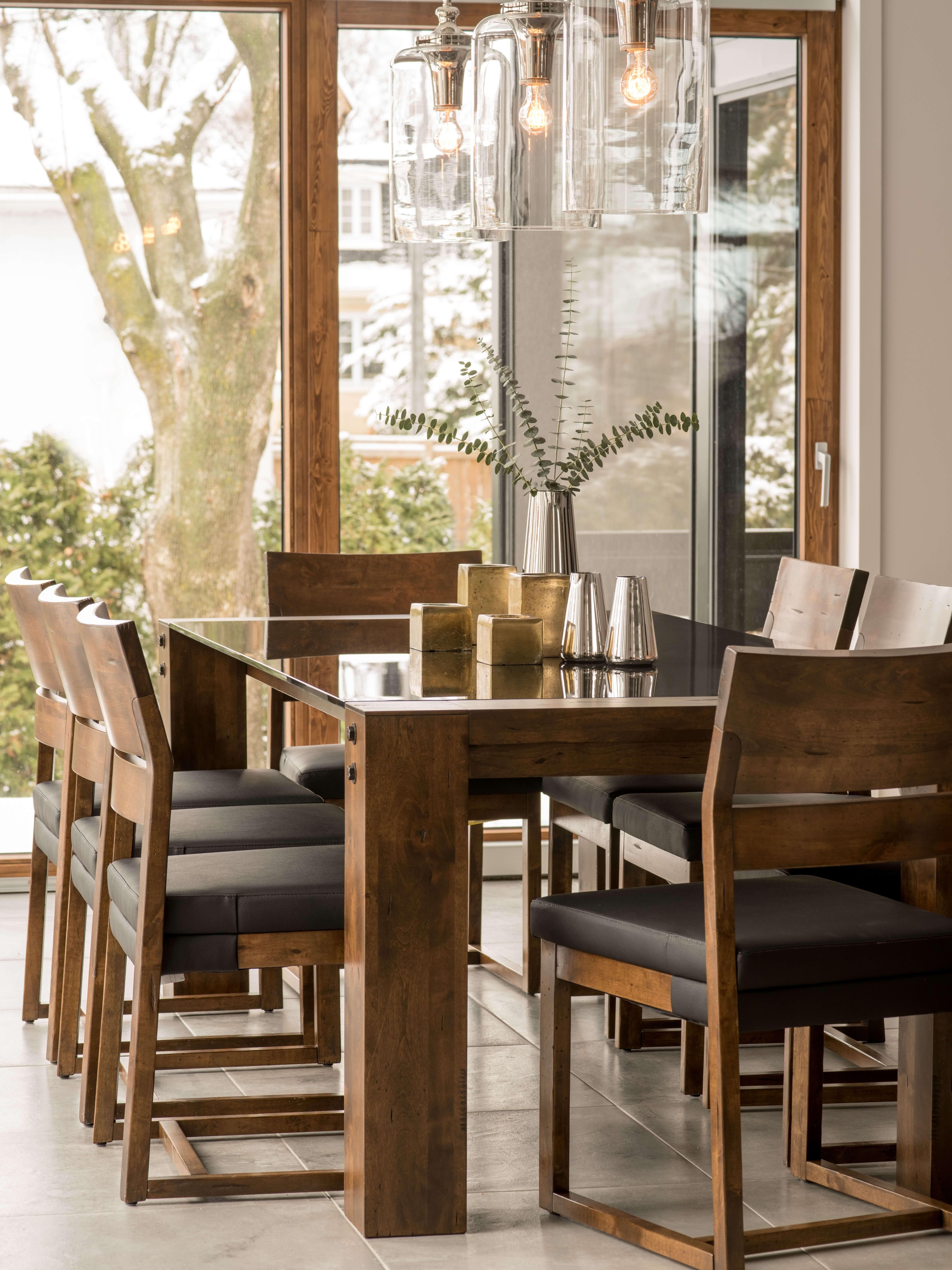 Who is it for?
Industrial decor is perfect for history buffs and city dwellers who want unassuming, warm and transparent decor. It can easily adapt to a variety of lifestyles and personalities while shifting from modest to bold, depending on your taste and needs. It will delight those who have a thing for a more masculine look, rich noble materials and textures, and warm dark hues.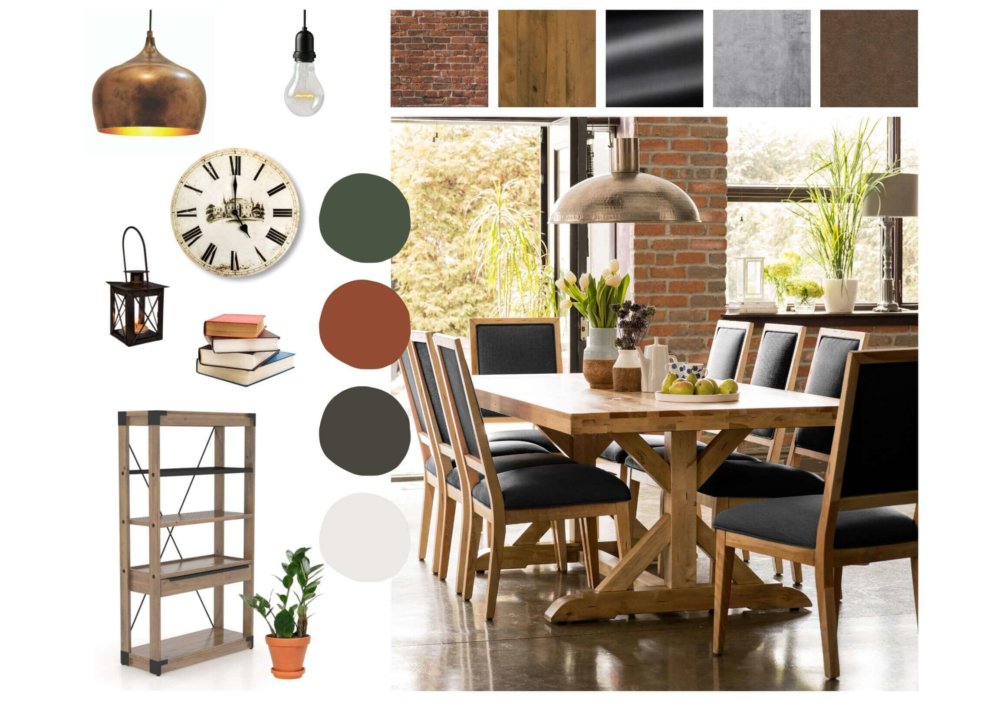 Our Best Tips to Achieve the Industrial Style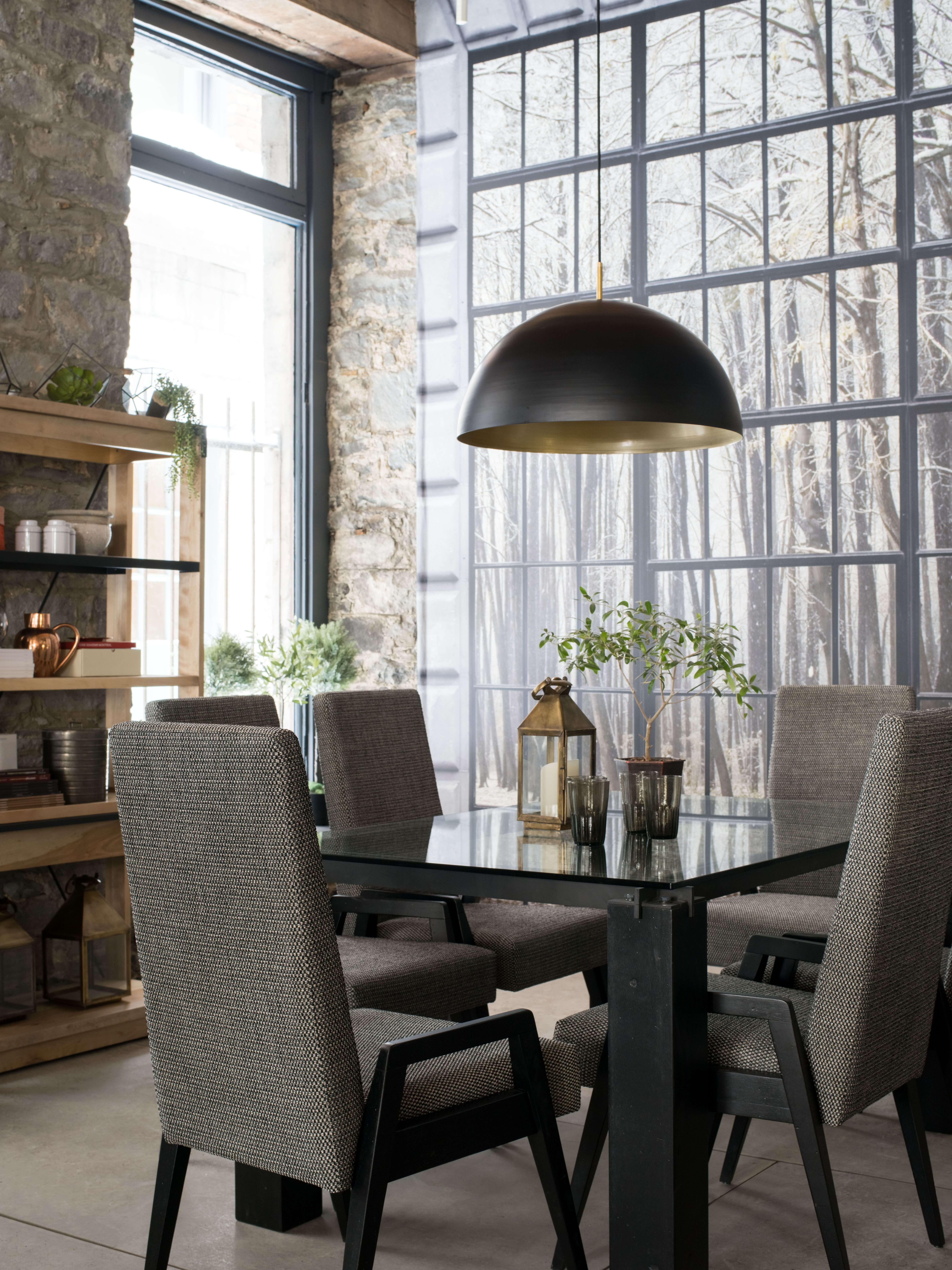 1. Focus on open, uncluttered minimalist spaces.
Consider dividing rooms with black-panelled skylights. Add large framed mirrors to create depth. That said, old industrial buildings are often large, so you want to build on the sense of roominess. However, avoid overpowering the space and prioritize furniture and accessories that are higher or slender.
2. Choose strong, robust and durable wood furniture with a light rustic feel.
Opt for straight, wide and clean-lined furniture to reflect the spirit of this decorating trend. A few metallic items can also make a big impact. For example, get a rustic wood high table with metal elements that recall the look of industrial workshops. Add backless stools to complete the look. If your space is smaller, choose a classic dining set with a table and chairs from the Loft or East Side collections.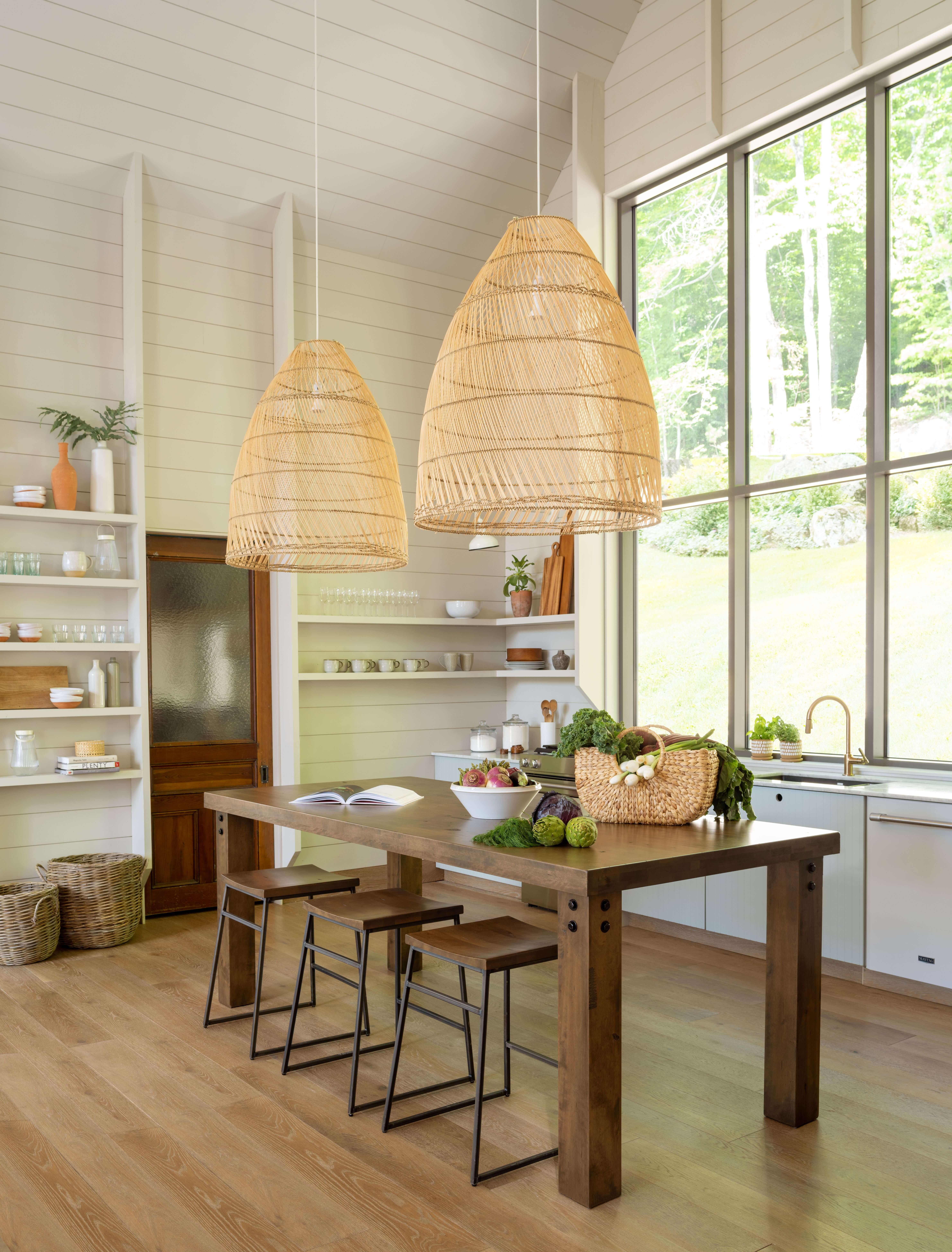 3. Showcase a brick wall.
Hang wallpaper for a similar but more affordable effect. Since red brick is one of the distinctive elements of this style, its use seems unavoidable, adding unparalleled character and warmth to a room and fully enhancing the decor.
4. Consider basic materials.
Opt for natural wood, metal—iron, steel, pewter, copper—stone, and leather for a cozier urban decor. Dare to use several materials with different colors and textures, but make sure they complement each other.
5. Prioritize earthy colors.
Think black, charcoal gray, taupe, brown, khaki, ochre, and brick red. Warm, muted colors are ideal in this setting as they blend with cool materials like metal and concrete to create a more inviting and comforting ambiance.
6. Dare to show exposed pipes and wood or metal beams.
Whether you're lucky enough to have these original structures in your home or need to add them yourself as a purely decorative touch, anything goes! Use rough and worn materials to give them a fully authentic look.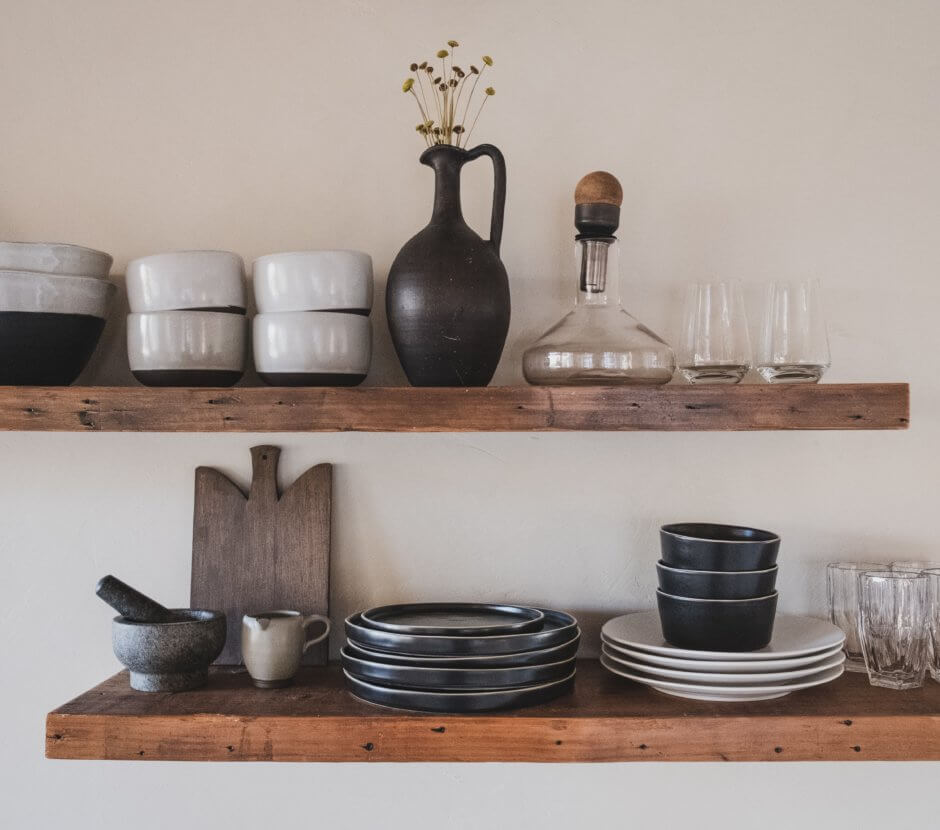 7. Embrace the trend of wood shelves or glass cabinets in the kitchen.
This will help maximize height and size and improve access to dishes and kitchen tools that need to be kept within reach. Also, mount shelves or racks in other rooms to hold books and accessories.
8. Use plain, simple, neutral fabrics and a few touches of abstract or geometric patterns on a rug or decorative pillows, for example.
Be aware, however, that leather dominates in the industrial style, and it would be wise to make it a focal point. Whether black, brown or cognac, it will definitely imbue opulence to the room.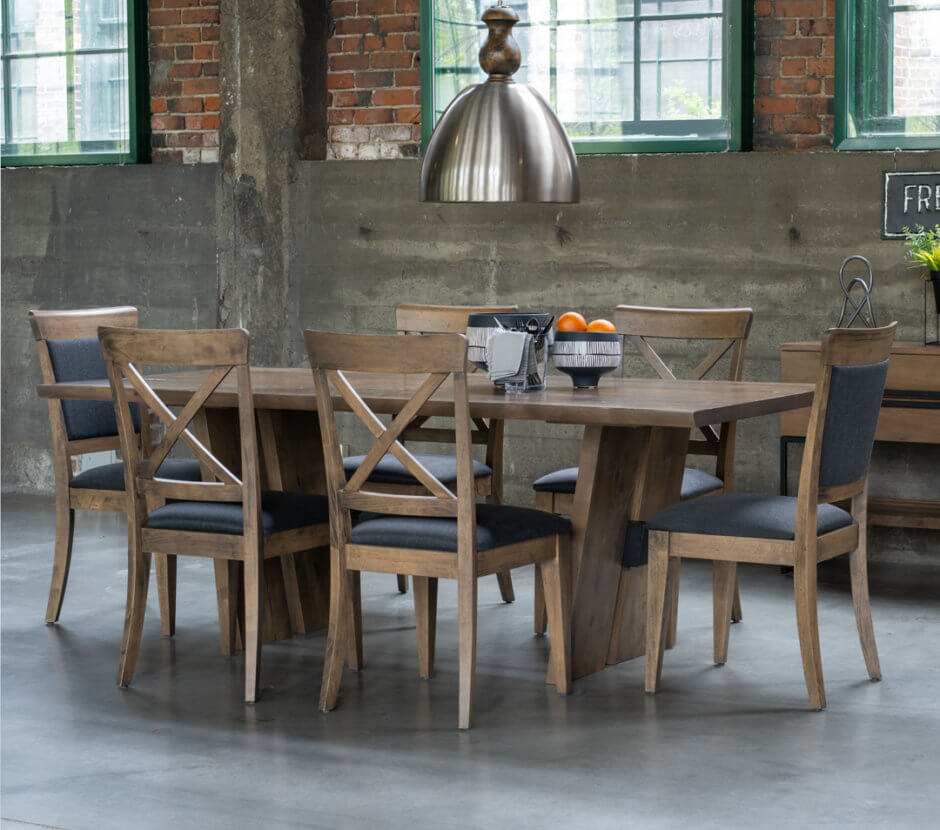 9. Choose rough materials for your floor.
Consider waxed concrete or ceramic tiles that look like concrete. Gray, light or dark, and subtle touches of rust color will match the rest of the room perfectly. Don't worry; natural wood floors with an aged look will also give the space an added little je ne sais quoi!
10. Don't forget about light fixtures!
Install metal or cage-style lamps or fixtures with exposed bulbs, or large retro filament bulbs—without lampshades—hanging from a black wire. It's all about simplicity and imperfect appearance.
11. Complete the look with accessories!
Finally, hang a large Roman numeral clock, metal wall decorations and frames with old black and white cityscape photos, and scatter recycled objects, concrete vases, books and a few green plants around, but don't overwhelm the room with decorative elements.
While most decorating trends change quickly, the industrial style finds its beauty in anything authentic, timeless, and lived in. Let your creativity run wild and create an exclusive decor that is uniquely yours.