The Advent of the Farmhouse Style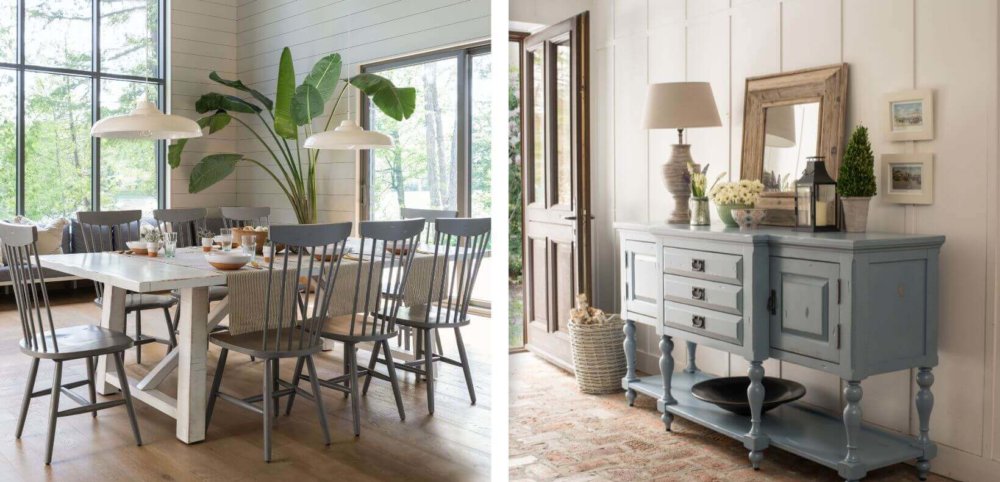 Although contemporary, modern, classic and country styles have reigned in our homes these past few years, we are now witnessing the impressive triumph of a new design darling: the farmhouse style. This charming, authentic and warm look has become so popular recently that it is now a must in our homes—a perfect mix of the best elements from different styles that creates splendid, unique decors, full of life and history.
What is the Farmhouse Style?
It is not always easy to understand the essence of a decorative style, especially when it is based on characteristics from different styles. Let's untangle this so that you can take advantage of this trend and create your dream farmhouse decor.
A contemporary style with its clean, crisp and neutral look is a good place to start. Add a touch of rustic beauty with natural, cozy and unpretentious elements. Some industrial accessories and a few modern touches will complement this beloved style perfectly.
Although the farmhouse style first stood for a more country look, it quickly adapted to the tastes and needs of decorating enthusiasts wanting to show a more modern trend. That said, the very spirit of this type of decor lies in the mix of new and old. Feel free to play with elements from each style that you want to showcase in your decor.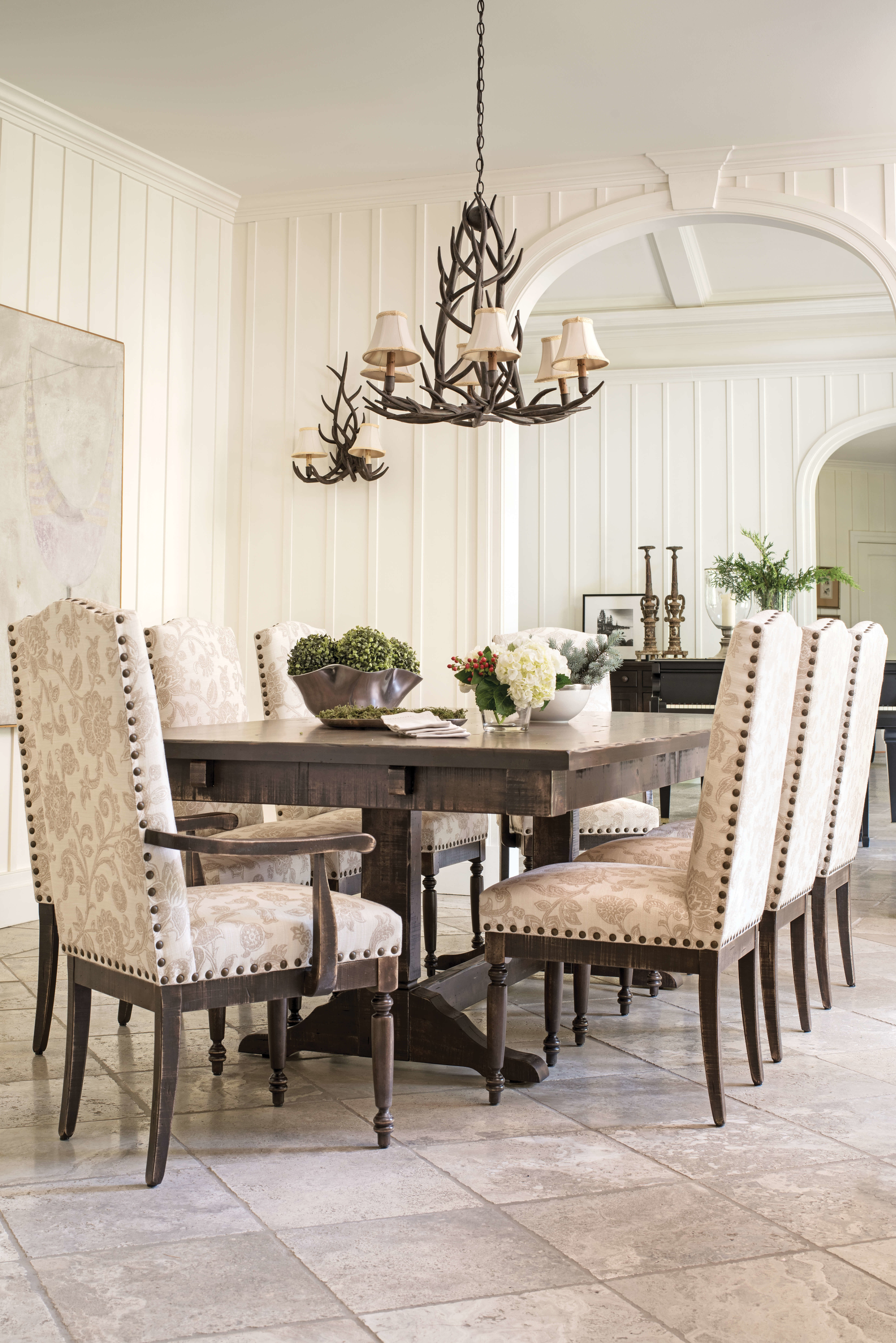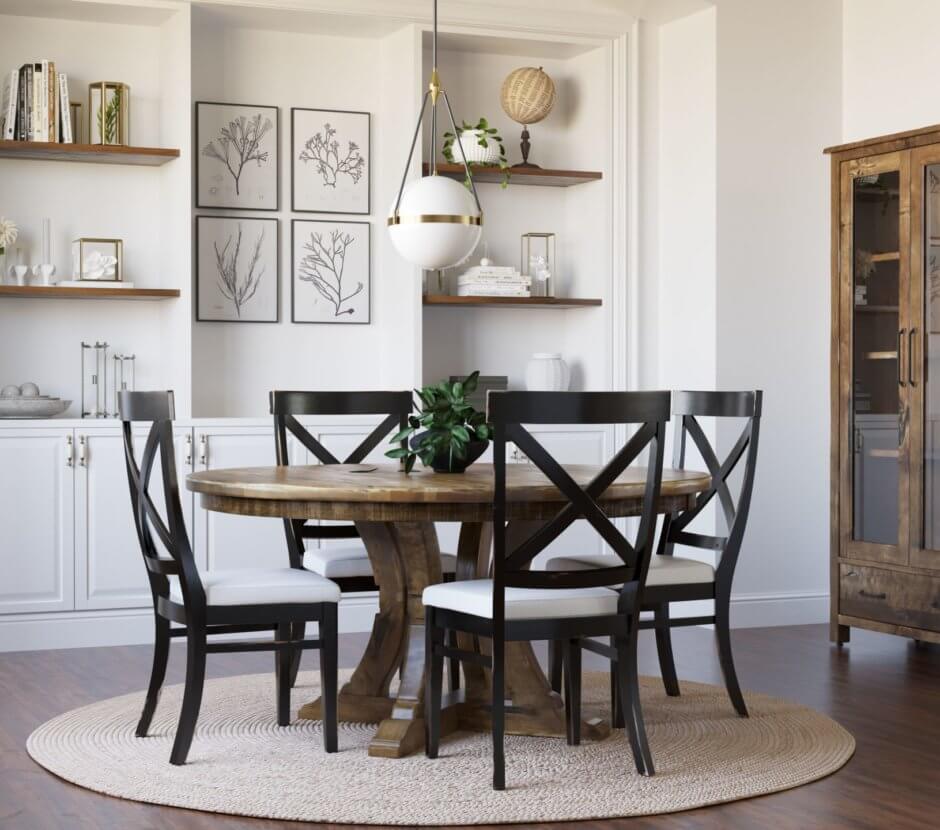 Typically, we find light, soft colors on the walls, such as white and beige, accompanied by dark architectural elements, furniture or accessories, creating an energetic contrast. Black panelled windows inspired by 1700s and 1800s construction are making a comeback, adding a lot of character to a room.
Adding soothing colors, reminiscent of nature's freshness and harmony, such as greenish-gray, light blue-gray, beige, pewter, gray, and cognac are often used to create an enveloping and relaxing decor.
Woodwork, on the other hand, takes on natural light to medium colors, whether on floors, furniture or exposed beams, bringing a unique warmth to the decor.
As for the walls, we love to play with textures and apply shiplap in a light color. Whether vertical, horizontal or even on the ceiling, we like to see them take a prominent spot in the room. Also, keeping or installing weathered-looking bricks or natural stone can make a big difference in a farmhouse design.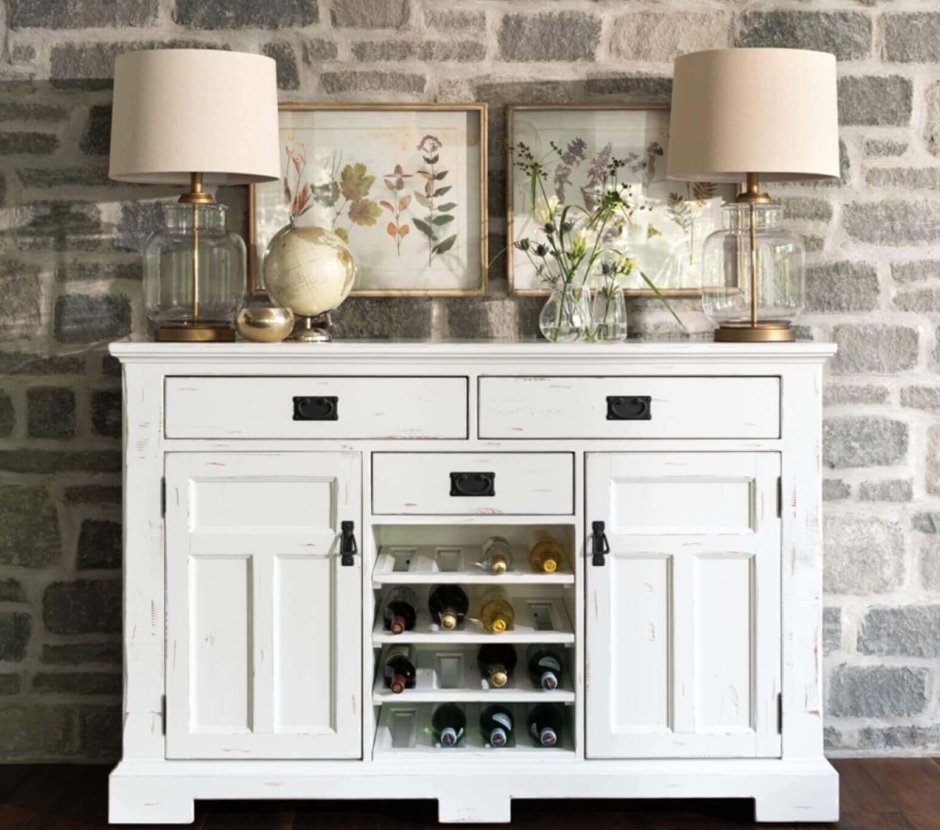 For this style, antique-looking furniture pieces take the spotlight. They seem to share a history and are so comforting! We suggest the beautiful Champlain collection furniture or the farmhouse sub-group of the Canadel collection, to create a "wow" factor in your kitchen or dining room. You may even want to consider adding stools with black metal legs from the Loft collection.
Industrial-style lighting in dark steel, shaped in the form of a cage or with exposed bulbs, is a nod to the agricultural industry and brings a certain nobility to the decor. Pairing it with natural or woven textiles creates a perfect balance.
Take a chance with neutral and contrasting patterned tiles or play with shapes and combine straight lines with curved, tiled, diamond or "X" shapes. Finally, add some green plants or floral arrangements and you're done!
Who is the Farmhouse Look for?
With its accessible, easily achievable, non-restrictive and highly diversified design, the farmhouse look is for everyone! It has the advantage of allowing an infinite range of possibilities, with little compromise and room for the imagination. When it is too difficult to choose between different styles, the farmhouse look comes to the rescue! Anyone who wants to make their home a friendly, inviting, comfortable and livable place will appreciate this trend.
Tips for a Successful Farmhouse Decor
Of course, changing your decor can seem daunting, especially when it means changing your style. So, here's a rundown of our top 11 tips to incorporate the farmhouse design with flair and ease.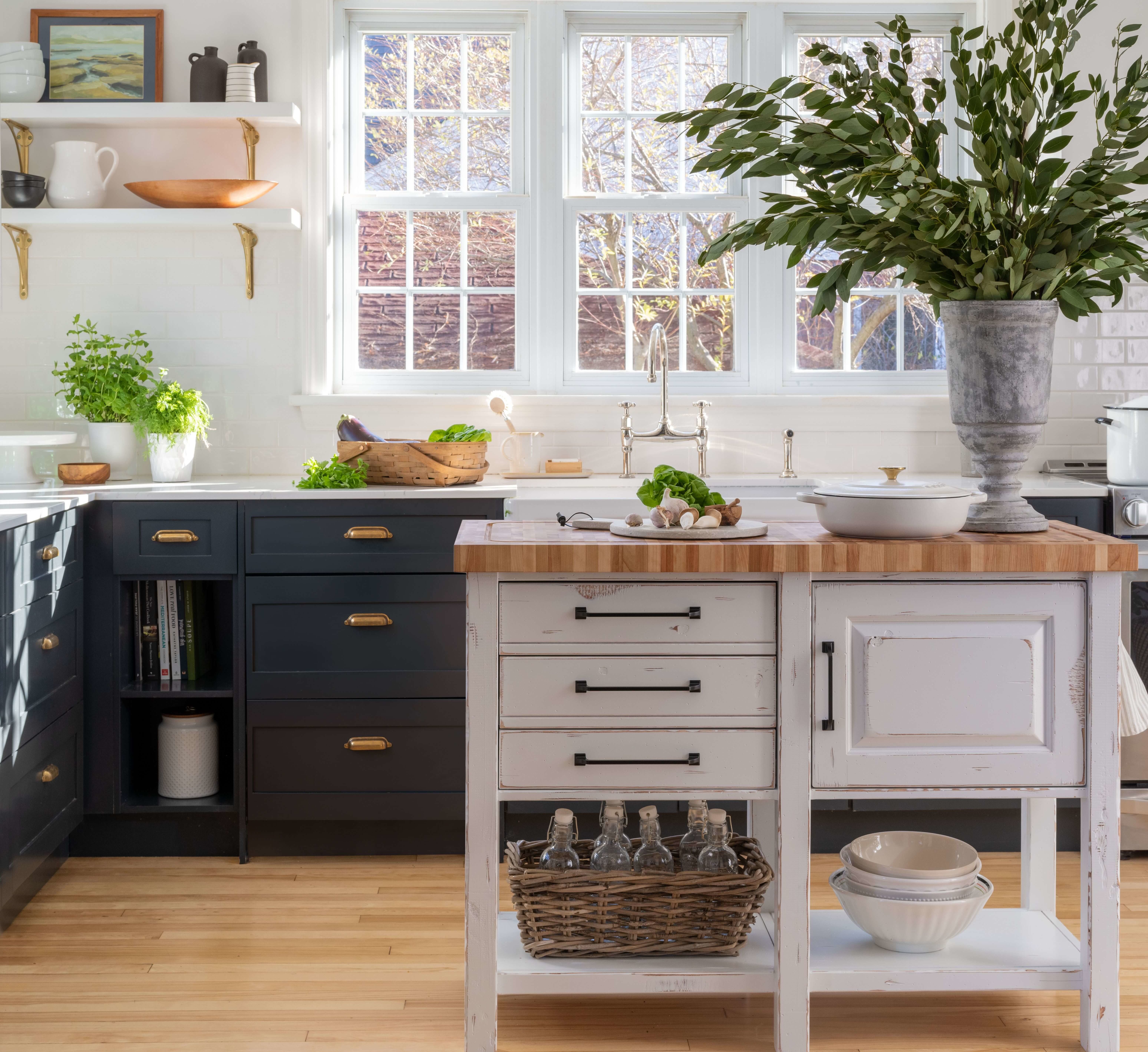 1. Choose Furniture with an Antique Finish and Dare to Mix and Match
Choose wooden furniture with refined curves and a lived-in look, or old-fashioned- looking rung chairs and combine them with more modern and industrial pieces. When it comes to color, go for natural wood, a light or even black paint that lets the splendor of the wood shine through every chip
2. Create a Mosaic of Frames and Wall Decorations
It can be an arrangement of black frames of the same size, impeccably lined up, featuring your most beautiful black and white family photos or an arrangement of frames and decorations of different sizes and colors. One thing is for sure, adding these personal treasures will contribute to the farmhouse atmosphere.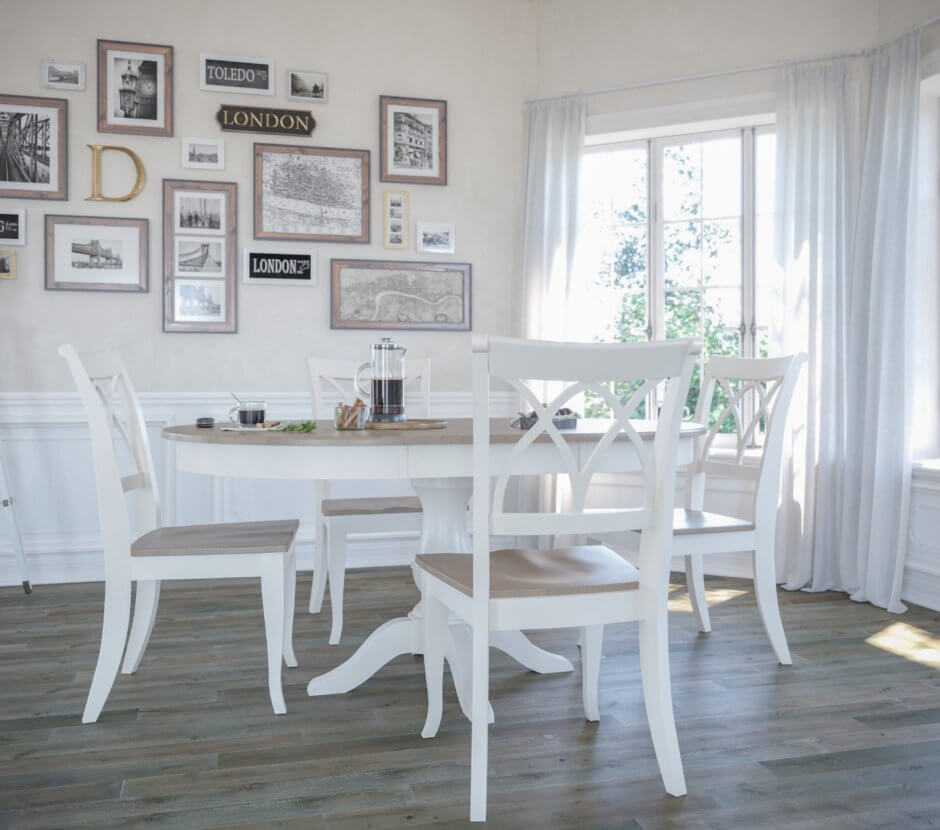 3. Use Antique-Style Window Frames
Whether they're made of natural wood, painted black or white, rectangular or rounded, these elements reminiscent of old-world architecture are super popular right now. Put them in your dining room above a buffet, in your living room or even use them as a headboard.
4. Use a Large Roman Numeral Clock in Wood or Black Metal
Showcase it in your kitchen or dining room. This eye-catching, stylish and timeless piece is sure to be a favorite!
5. Hang a Chalkboard
When placed in the kitchen, dining room or even in the hallway, this iconic board will allow you to keep an eye on your most inspiring quotes, daily menus, errands or events that you don't want to miss and will make a nice decorative addition. What more could you want?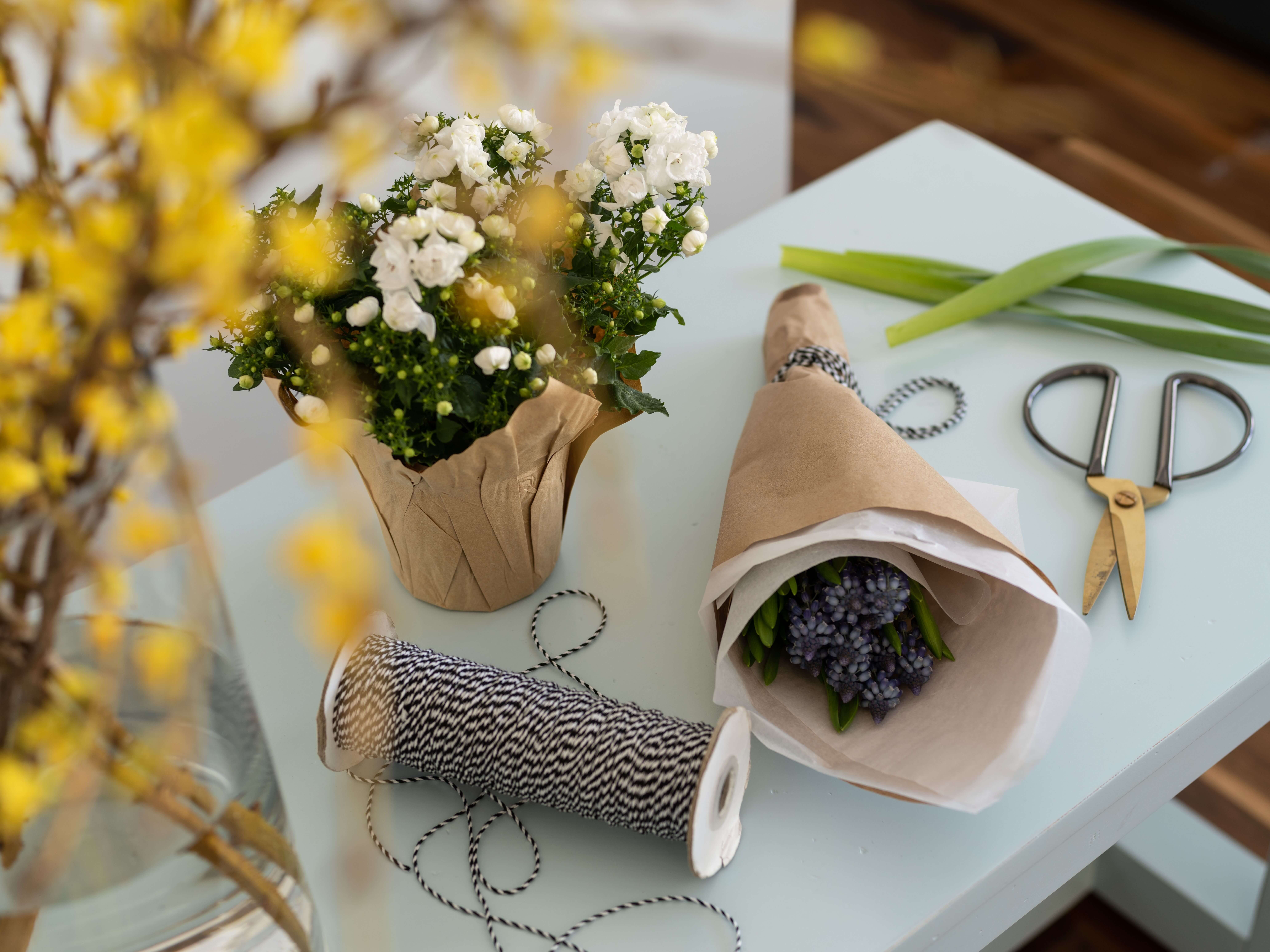 6. Make a Most Original Floral Arrangement
Use a large Mason jar painted white, a bucket, an antique metal container or a light-colored, round ceramic vase and add a bouquet of lavender, white peonies, hydrangeas or any other flowers of your choice. This country-style tip will add a touch of elegance to your decor. Get inspired by our article on easy-to-make centerpieces!
7. Showcase Beautiful Solid Wood Shelves
Decorate them with dishes, wooden boards, candlesticks, plants, frames or decorative elements of any kind. Arrange these elements in a maximalist way by overlapping them and playing with sizes and heights. This can create a very interesting effect in a room. Put your imagination at work and let your personality shine through.
8. Arrange Metal Cage-Style Lanterns
Simply add beautiful white candles to your buffet or coffee table; play around with their heights for a stunning effect.
9. Install a Decorative Wooden Ladder
Place your best blankets on them to create a warm and inviting atmosphere. You'll be happy to always have them at your fingertips!
10. Use Large Wicker or Rattan Baskets
Use them to store blankets, towels, shoes, books, toys, and more. They look great in any room!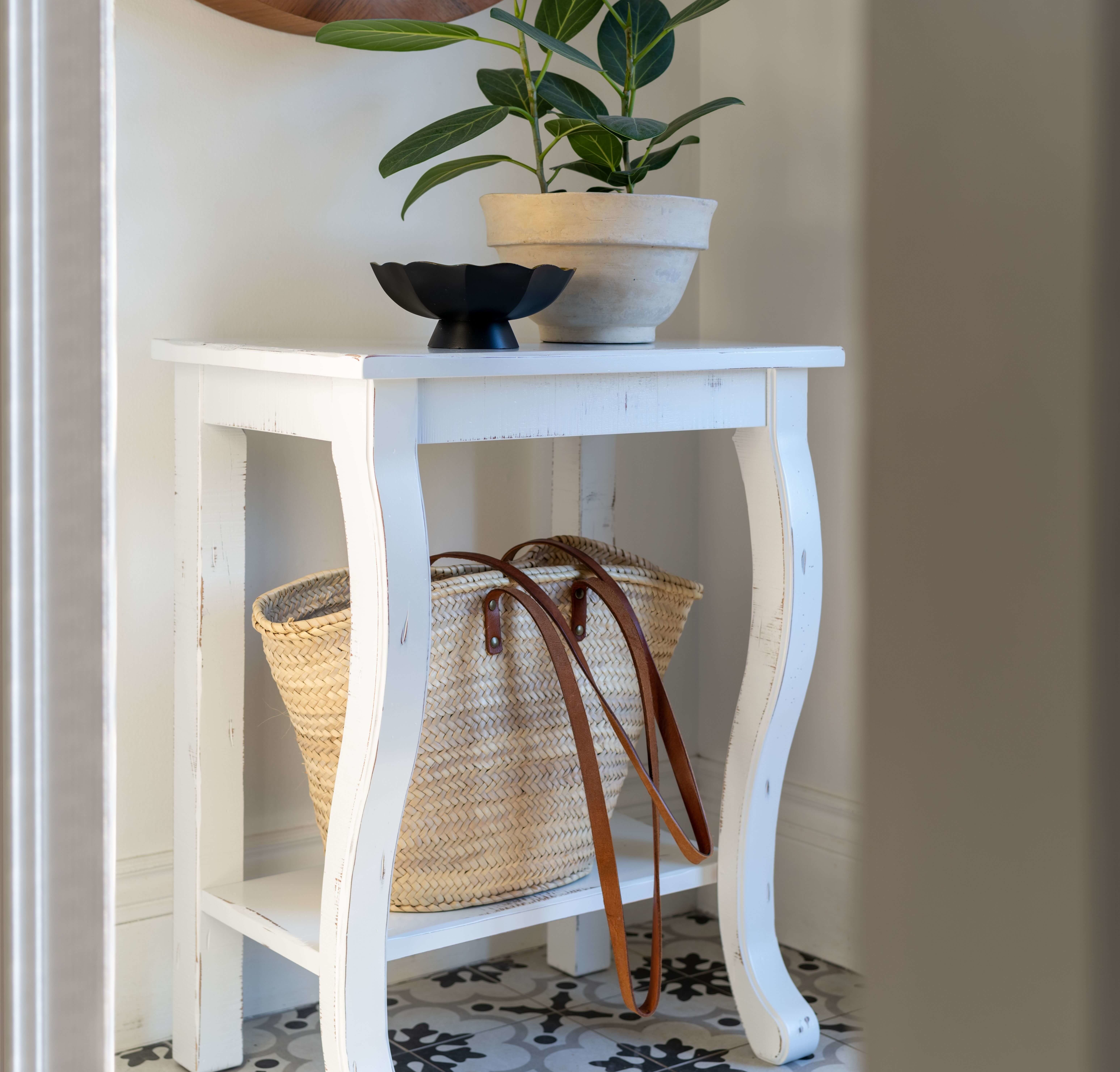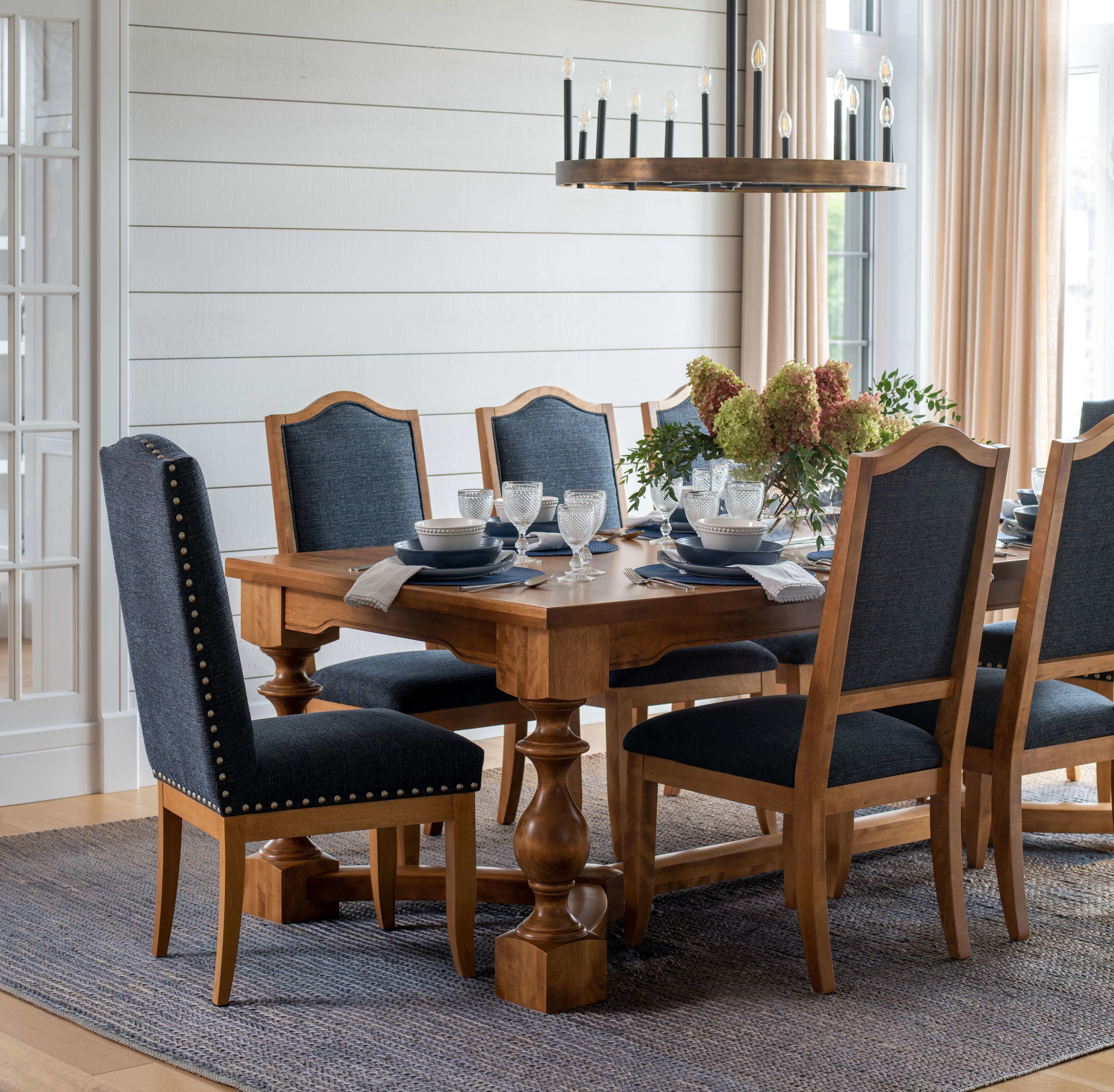 11. Complete Your Decor with Rugs!
In the farmhouse style, comfort is a priority. Rugs are therefore a must. We love woven or natural fiber rugs, but subtle abstract patterns and touches of earth tones are welcome.
Although trends change quickly and are sometimes difficult to keep up with, the important thing is to hold on to elements of style and detail that resonate with us, that represent us and that make us feel good. Design is a creative universe where rules can be broken and where we must take pleasure and pride in exploring its different facets.