The benches steal the show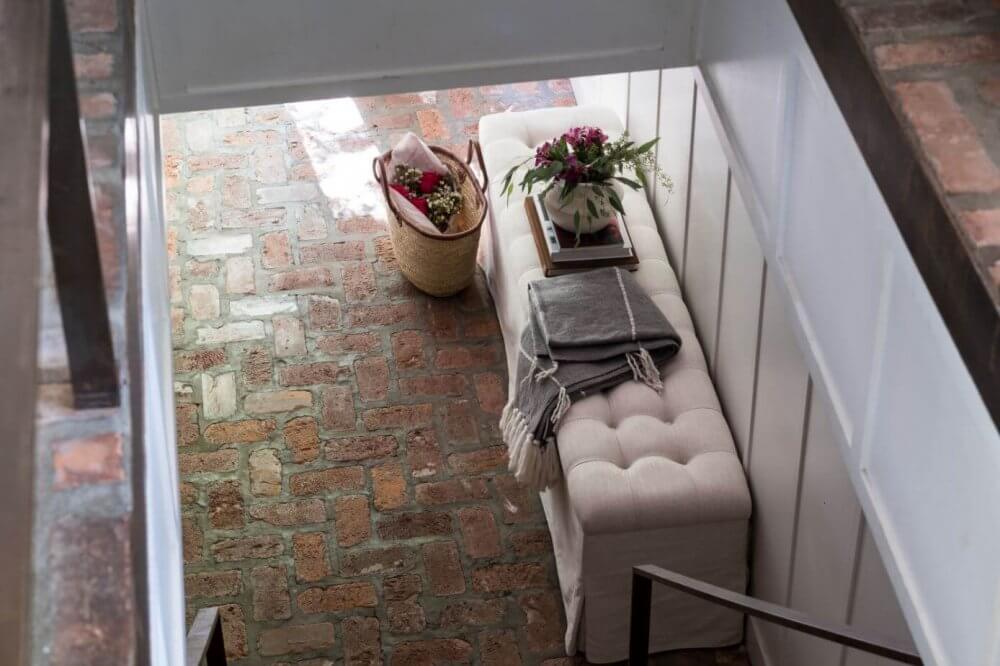 When it comes to benches, some of us prefer the more contemporary ones while others prefer the antique wooden ones, borrowed from their grandmother. Either way, covered with the right stylish fabric they all have the power to adorn any room. The love for theses antique benches comes a long way and they have always had their place in our home. Since we love them so much, the interior design scheme has decided to bring them back and let them shine everywhere in the house.
The Most Classic: The Room Bench
A bedroom bench can become an important piece of furniture for your home. You can always stay classic and opt for a bench in the same tones as the rest of the room. However, it is way more interesting to dare a little and to choose a bright and vibrant colour to let this piece of furniture become the masterpiece of the room. If you prefer neutral and monochrome colours, you can spice it up a little by choosing a more original fabric with a funky print or texture. A nice stylish bench can definitely brighten a room and be prepared to receive many compliments as soon as your guests enter your room!
Globetrotters or cottage owners already appreciate the usefulness of having a bedroom bench, as they are fabulously convenient for storing travel bags, but also for sitting down while getting dressed. The benches are not only reserved for the bedroom; they also have their place in every other room of your home.
For the Kitchen
We are used to having counter and island stools in the kitchen and that is great for guests to sit down and enjoy a glass of wine while the family chef is preparing a feast. But the time has come to make a change and let the benches enter the kitchen! One of the upcoming trends that you will notice more and more is to replace the kitchen banquettes around the dining areas by great and beautiful benches.
What is great about this type of furniture is that it has the advantage of saving a lot of space while creating a very friendly and warm vibe. One top of that, they can also be way more affordable and sustainable than regular stools, as you can easily change the fabric of the seats. Although, keep in mind that you should always protect the fabric against stains.
Whether you are audacious or not, a good idea is to go wild with bold colours only for the seat covers. It's a safe risk to take since they are easy to change and can revamp an outdated kitchen with no fuss. If you have one of those kitchen with a dining table attached to your kitchen island, don't worry, the benches will also look great. It is actually a really good option since it will help to give the impression of a larger space, which is good.
Everywhere in the House
Does your house have a small entryway or a hallway? An easy tip to light up tiny spaces is to place a bright coloured bench in that room, like a red one, for example. Even more practical, if you are like most people, you will love to get a bench with storage spaces under the seat to hide all your winter gear: mittens, tuques, scarves and accessories of all kinds. This type of bench really is perfect for busy families or sporty couples!
We see a lot of long wooden benches in industrial or rustic dining rooms, but they really are great with any style. Feel free to combine them with cozy arm chairs around a refectory-style table!
One of the reasons we love this trend so much is that the benches can easily be customized by simply choosing the right fabric and adding a few studs. They can truly upgrade any room and that's why we see them more and more, especially in contemporary dining rooms.
The benches have therefore made a comeback in the interior design scheme and have found their place throughout the house. Thanks to them, we now have endless possibilities to revive and modernize any outdated room. We can all agree that they are simply fabulous and a new essential in any home.