Six Ways to Include a Bench in your Decor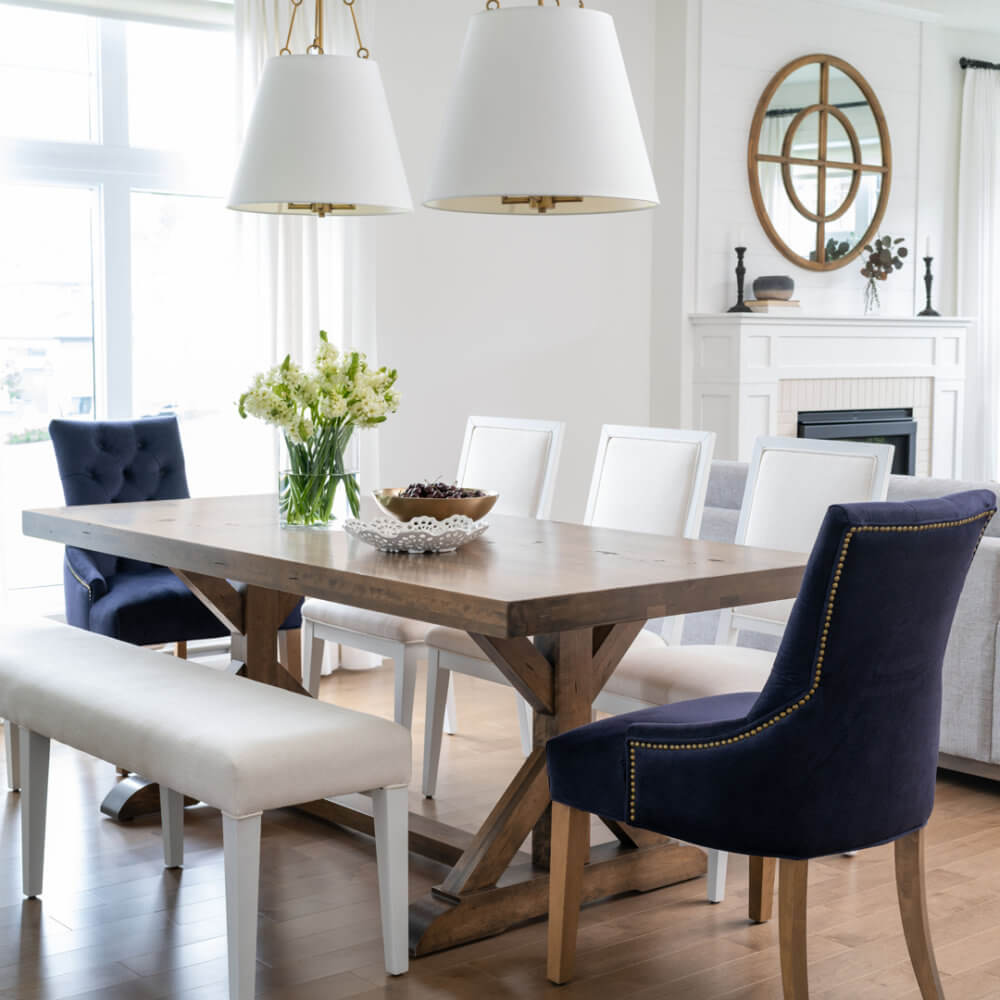 Benches are all the rage these days and they can be real stars in your home! Not only do they add seating to any room, but they also create an atmosphere of warmth and friendliness, because they are as practical as they are beautiful. They add a little something to a space and complement any decor perfectly without overpowering it.
While they have gained in popularity over the past few years, we have seen their uses multiply, evolving from their traditional functionality to really original uses. So it's fair to ask how to showcase them and use them to their full potential. Here's a rundown of our top 6 tips and creative suggestions on how to include this gorgeous piece of furniture in your decor and make it a star attraction.
Create a Most Practical Entryway
First, let's point out that we often instinctively associate this charming piece of furniture with an entryway. So handy for putting on shoes, dressing the kids or readying the whole family to go out, a bench is probably the best investment you can make to spruce up your entryway. A bench can make this often forgotten or under-decorated area feel inviting and comfortable with little effort.
Add a few large rattan baskets for extra storage, a mirror, hooks and a wall-mounted shelf for a functional and stylish area. That said, never forget that your entryway is the first room your guests will see. So, in keeping with the famous saying, "You never get a second chance to make a good first impression," have fun creating a space that reflects you, your family and the rest of your home.
Add a Finishing Touch at the Foot of the Bed

Another ingenious but popular idea is to add a bench at the foot of the bed. As well as being very useful when getting dressed for the day or undressing at night, it is also a practical spot to drop off clothes, blankets, and books, or even enjoy a cuddle with your pet at bedtime.
For all these reasons, it can be said that a bench is a timeless trend and will always have its place in the bedroom. It will enhance your decor and give a more finished look to the space. Match it to your bedding, add a splash of color to the room, showcase refined textures and patterns and tuck your slippers or a few decorative elements underneath.

Over the past few years, benches have made a big entrance into the dining room. They add seating at the table and can transform the whole look by playing with heights, shapes, colors and styles—a trend worth embracing. They bring a sleek and original look, enlarge the space and complement an open area perfectly. They are also highly versatile. You can even create a lounge area by placing your bench against the wall and arranging attractive cushions on top.
Contemplate Nature or Create a Wow Effect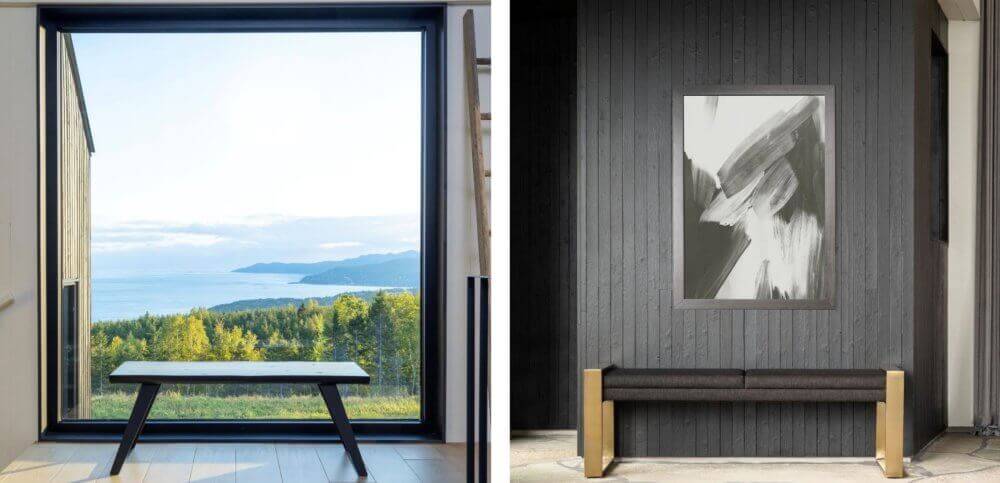 Who doesn't dream of a charming relaxation area that is both cozy and inspiring? Or a gorgeous, eye-catching nook to gaze at artwork or family portraits on the wall? You deserve to create a cozy and comforting space in your home that allows you to feel good, reflect, look out the window at nature or your garden, and take a refreshing break.
So pick a spot in your home and add a beautiful bench facing a window, a painting, shelves filled with books, or anything that inspires you. Whether in the dining room, living room, bedroom or office, let your imagination run wild and create a soothing or stimulating atmosphere, depending on your needs.
Replace the Traditional Coffee Table
Why not use a bench as a coffee table? It's perfect as a footrest and always comes to the rescue when there's not enough room on the sofa. If you have a large family or love to entertain but don't have a large living room, this is a wonderful trick to combine functionality and beauty in your decor.
Showcase Your Loveliest Decorative Items
Who says a bench is exclusively for sitting? If you love the look of a buffet or side table for its stylish feel but prefer a more minimalist and subtle option, we have an idea for you! Why not use this small piece of wooden furniture to hold beautiful decorative items like books, charming storage boxes, baskets, vases, sculptures, frames, and more? Place it at the back of your sofa in an open area or against a low wall for maximum impact.
With so many options on the market, you'll be sure to find one that suits your taste and needs. Choose a solid wood bench for a warm, natural look or a fabric upholstered bench for a refined, sophisticated and cozy look. Browse our wide range of styles—classic, country, modern, industrial, and more—for inspiration.
Ultimately, adding a bench to one or more rooms in your home can only be a success. As beautiful as they are functional, they fit in everywhere, creating a friendly and welcoming atmosphere. All you have to do is find the one that's right for you!