Learn all About the Transitional Style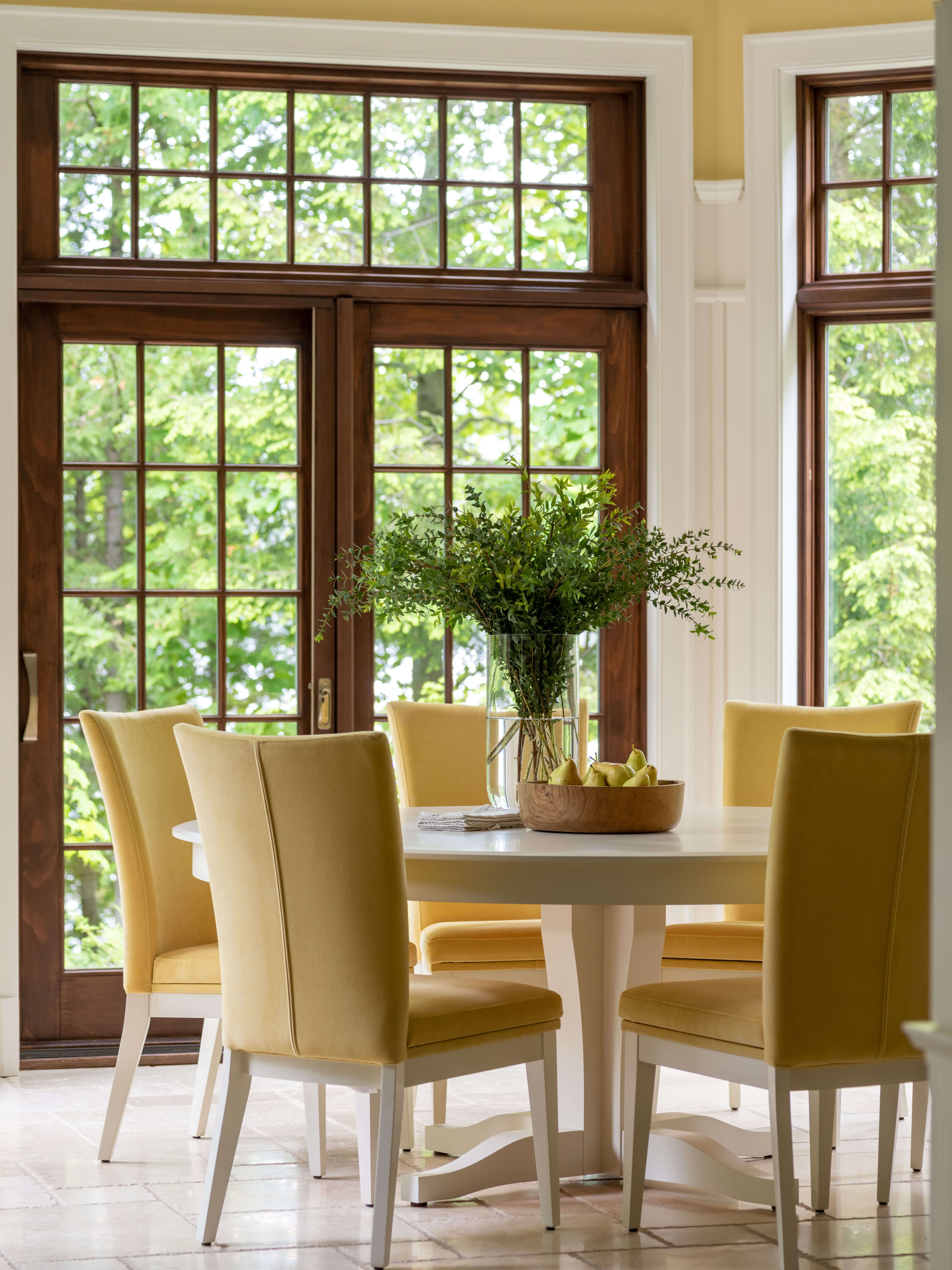 Elegant, simple and inviting, the transitional style—a trend halfway between the traditional and modern styles—combines the best of both worlds! This decor style is timeless and generally emphasizes the comfort and finesse of a classic look. That said, some contemporary elements can enhance the look and help make the room feel brighter, sleeker and more current.
Some key points of this trend:
A perfect balance of traditional and minimalist elements
Refined and comfortable furniture
A combination of warm and natural materials
A mix of simple lines and ornamentation
Neutral shades and a few accents in earthy tones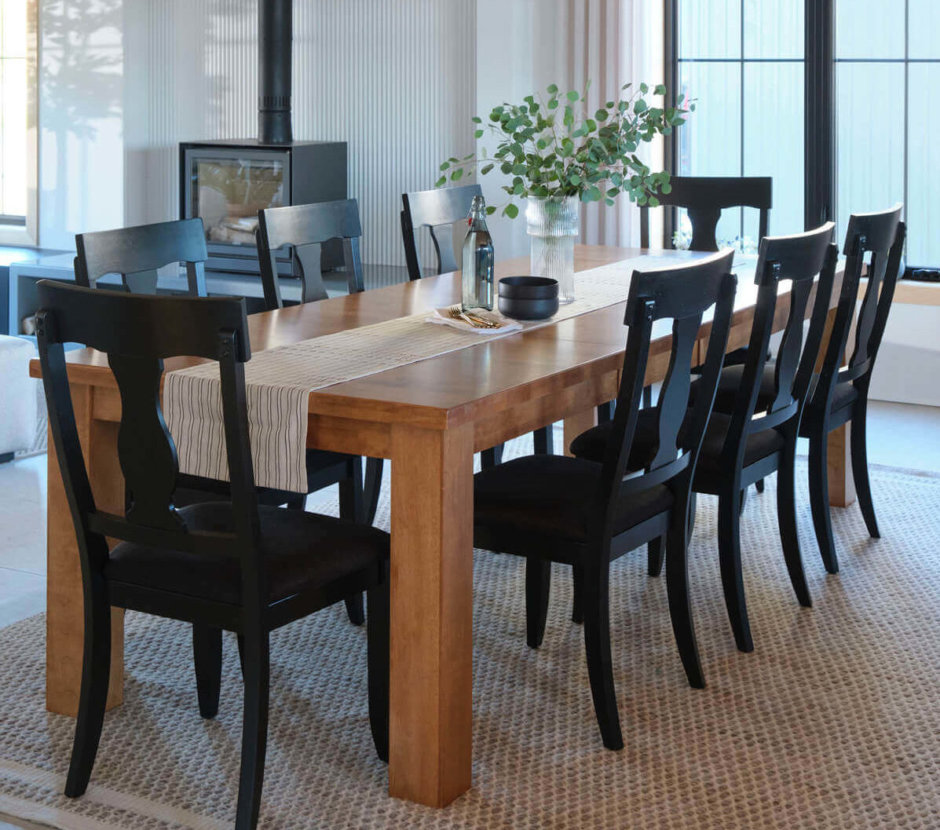 A Somewhat Uncharted Style—Who is it for?
This trend is tailor-made for those who love an inviting, comforting, discrete, elegant decor that will stand the test of time. While the spirit of this approach is the layering of new and old elements, it requires no compromise. Just include bits and pieces of this beautiful style in your decor to create a unique environment that reflects your personality.
To discover this increasingly popular aesthetic, and especially to make it easier for you if you wish to include it in your decor, here are our best tips!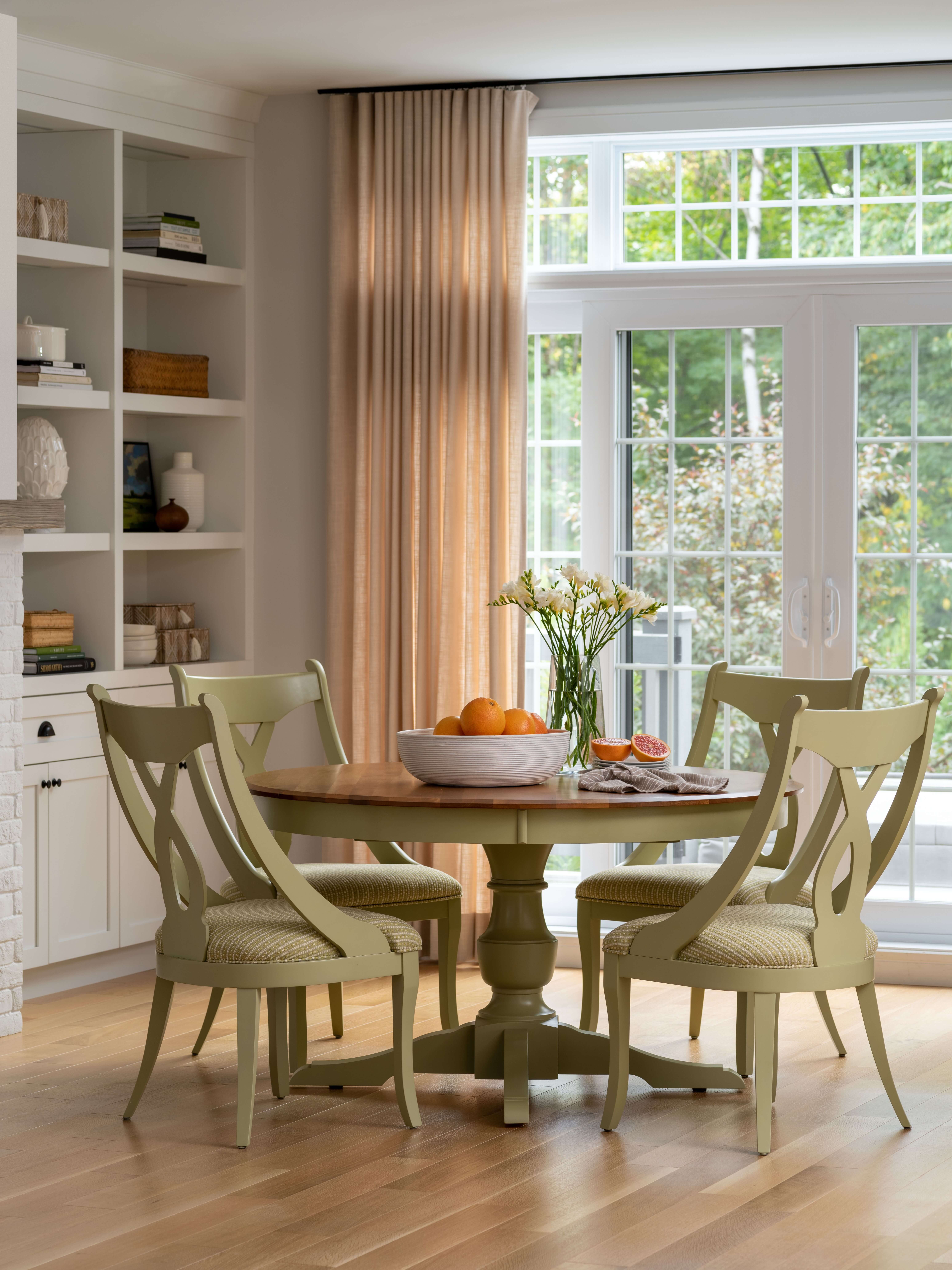 1. Focus on details for your architectural features
Our favorite transitional looks have high-angled ceilings, majestic wood beams and beautifully crafted coffers. We are also huge fans of large pane windows that provide stunning visual appeal.
Start by emphasizing the illusion of height in your space to create a look that combines poise and elegance. To do so, focus on vertical lines and tall, narrow furniture and accessories. Install beautiful decorative moldings on the walls or shaped cornices for a very chic look.
Finally, be aware that arch shapes are highly popular in this type of decor. They undoubtedly bring a little je-ne-sais-quoi to a room for doors, passageways or windows.
2. Put mix and match in the spotlight when it comes to choosing your furniture
Dare to mix traditional or classic-looking furniture with more modern styles, ensuring the different wood types blend in. However, remember that this subtle mix of styles should be compatible and relatively monochromatic.
When choosing furniture, opt for comfortable, functional and sophisticated designs. The Canadel and Gourmet collections are an obvious choice, with their beautiful smooth matte wood finishes.
Unlike industrial settings featuring solid, sturdy, straight furniture or the farmhouse look with its rustic and slightly romantic furniture, transitional homes call for chic, elegant and subtle designs.
Focus on natural wood and medium to dark shades to bring unparalleled warmth to your decor. When choosing upholstery, look for plain, neutral fabrics that will never go out of style.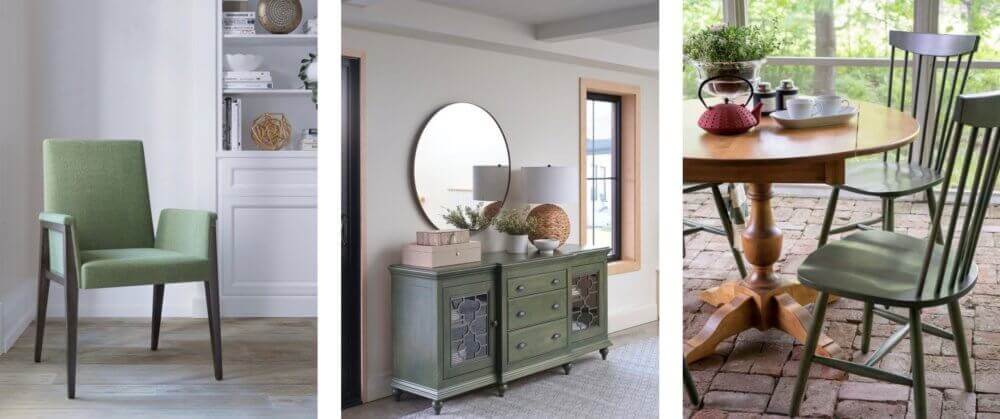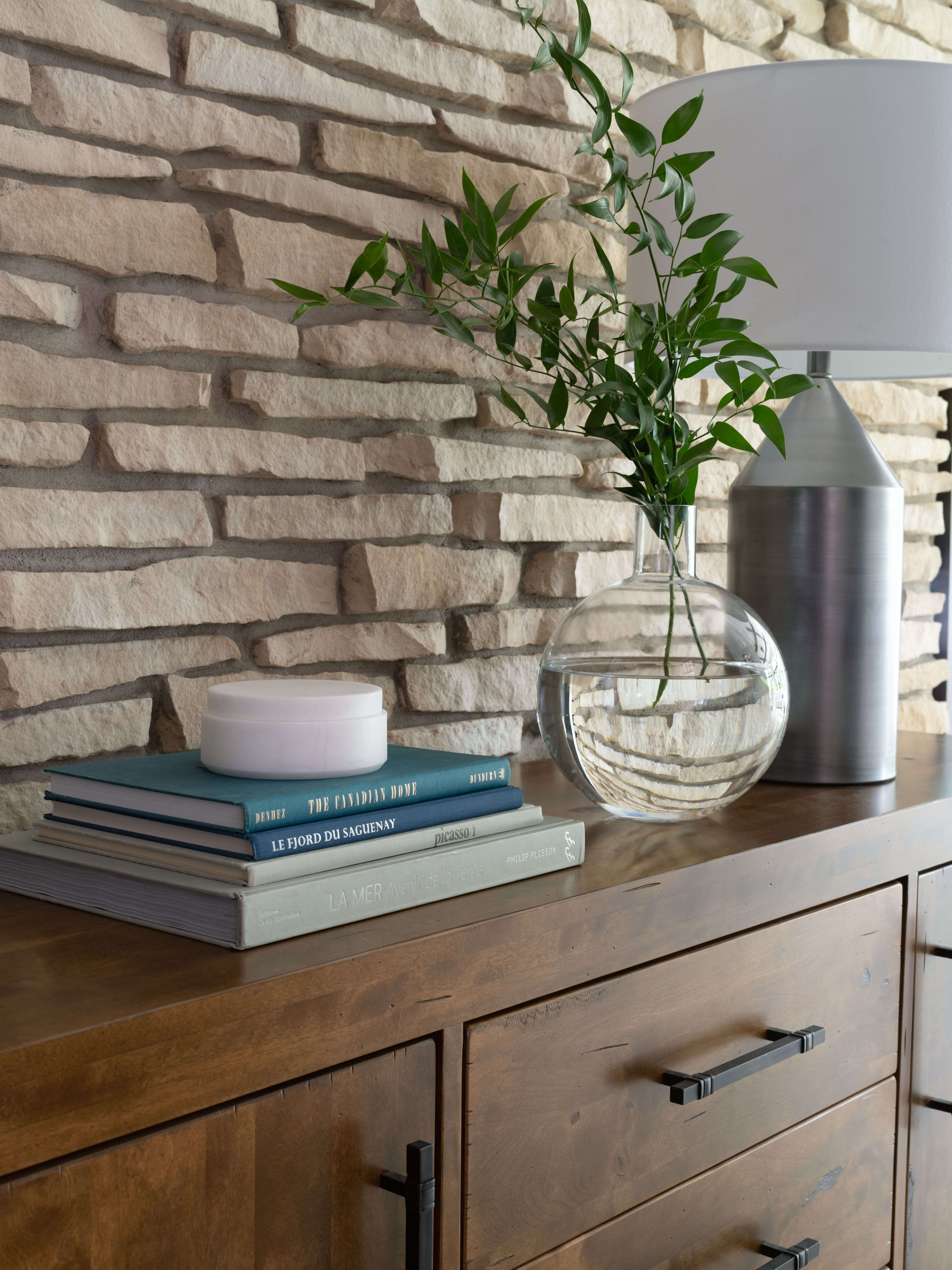 3. Highlight rich, warm, natural-looking materials
When choosing materials, think woodwork, brick, stone, marble, distressed gloss tile, textured plaster and more.
Add black, gold or bronze metal accents. Finish with rattan, woven cane, and textured glass to add character and drama to your room.
4. Go for a neutral cozy color scheme
Unlike the generally bright and monochromatic contemporary decor, transitional homes stand out with their muted and contrasting color palettes.
Light, neutral and soothing colors such as cream, beige or pewter are excellent choices for the walls. Add browns, grays and blacks to create visual depth.
Finally, add a few rich colors like forest green, cognac, brick red, navy blue or gold, and you're done. The secret is to prioritize colors inspired by nature, mixing warm and cool tones.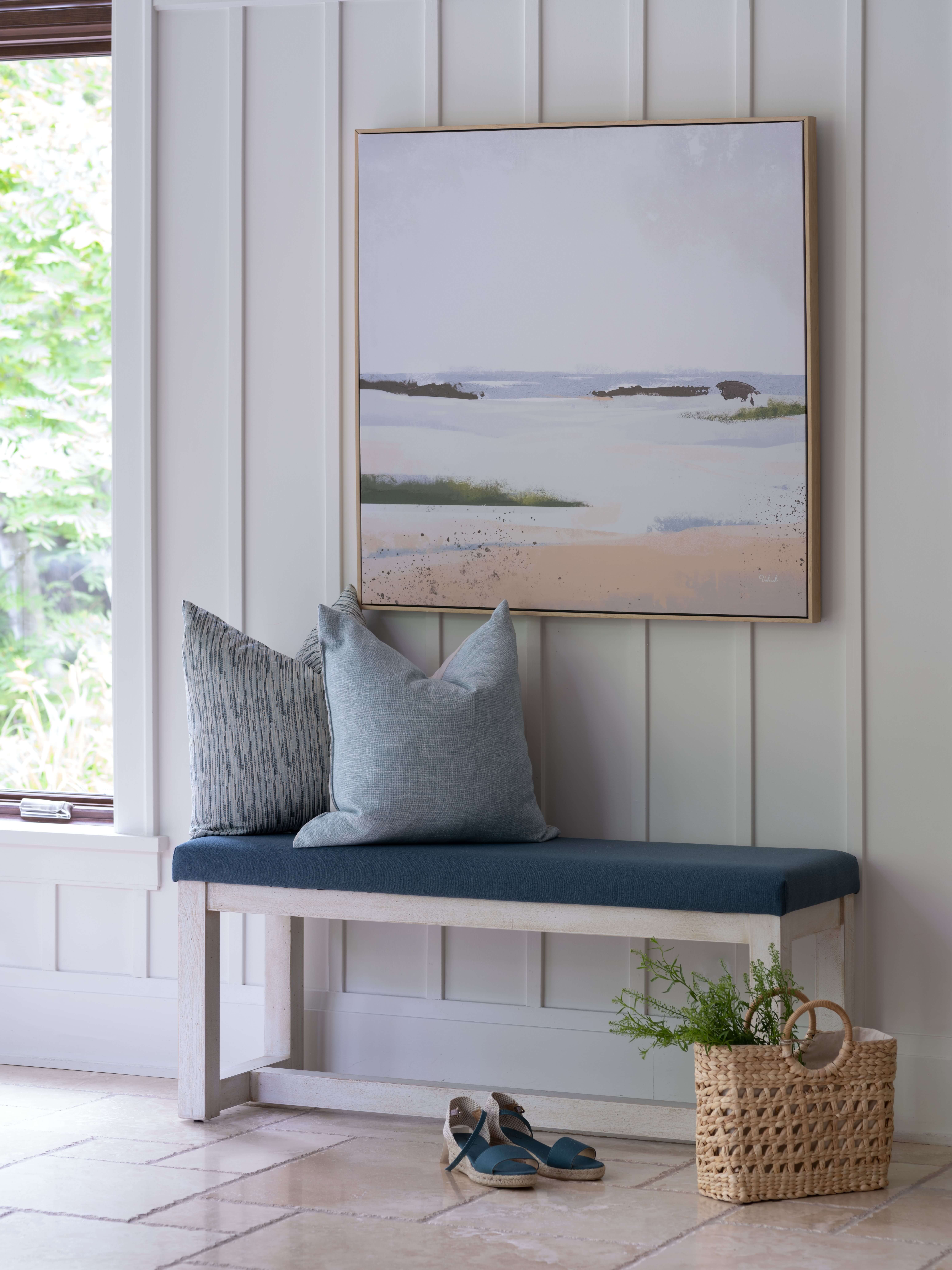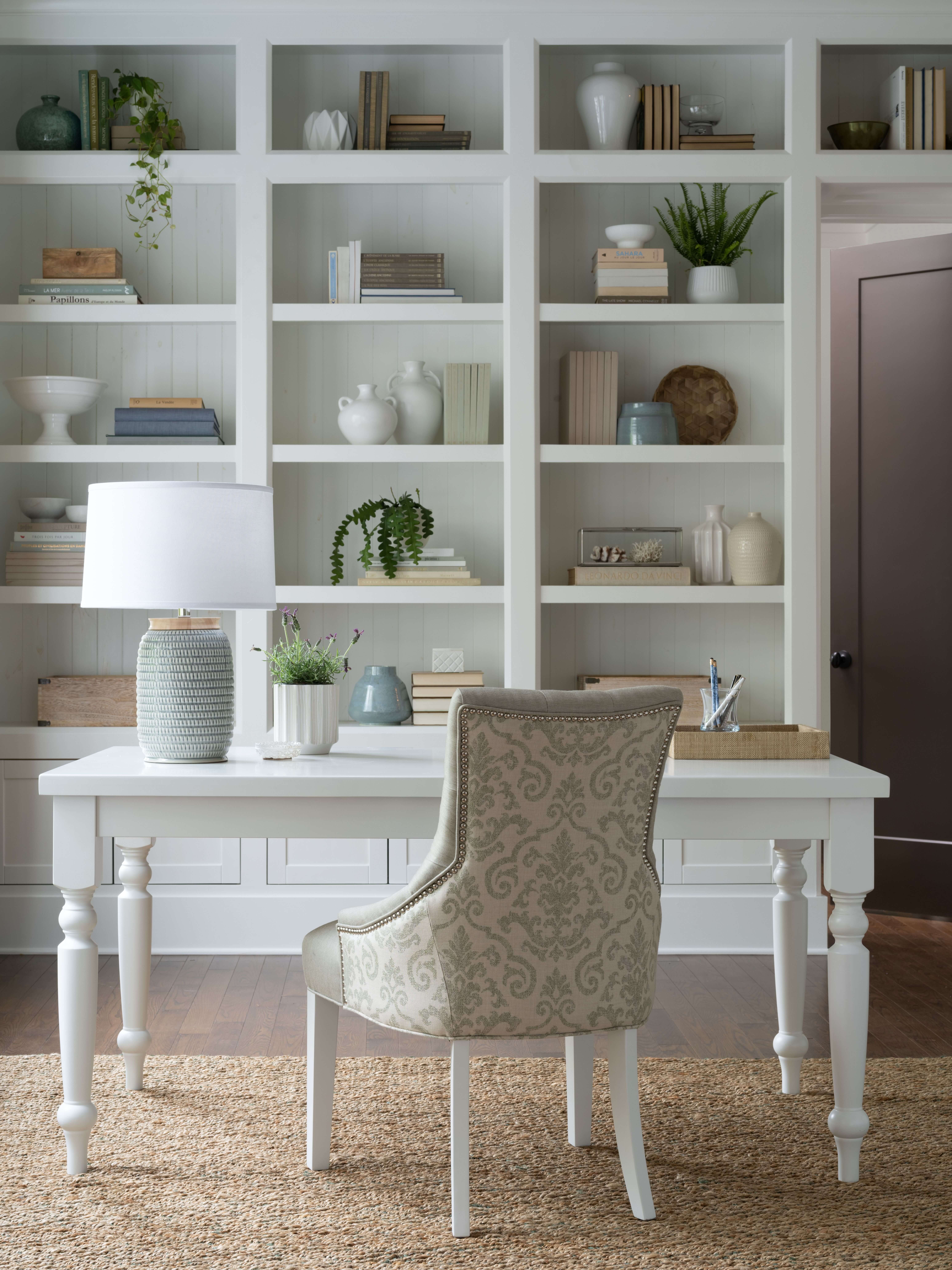 5. For fabrics, combine natural materials and fibers with delicate, classy patterns
Upholstered furniture, carpets, curtains, bedding and accessories play an essential role in the design of a room. They must therefore be given special attention. In this case, light, natural textured fabrics should be favored. Consider cotton, linen, wool, and leather.
On the other hand, integrating subtle touches of delicate, classic patterns will enhance the room and give it character. Opt for stripes, herringbone, checks, or charming floral or oriental motifs.
6. Dare to use different types of accessories
As discussed, a transitional style is a harmonious blend of classic and modern styles, calling for a mix-and-match approach in choosing accessories.
Arrange straight, contemporary objects with rounded, refined pieces. Complement your space with books, baskets, vases of various shapes and textures, modern decorative objects and sculptures, terracotta or wood-based lamps, and more.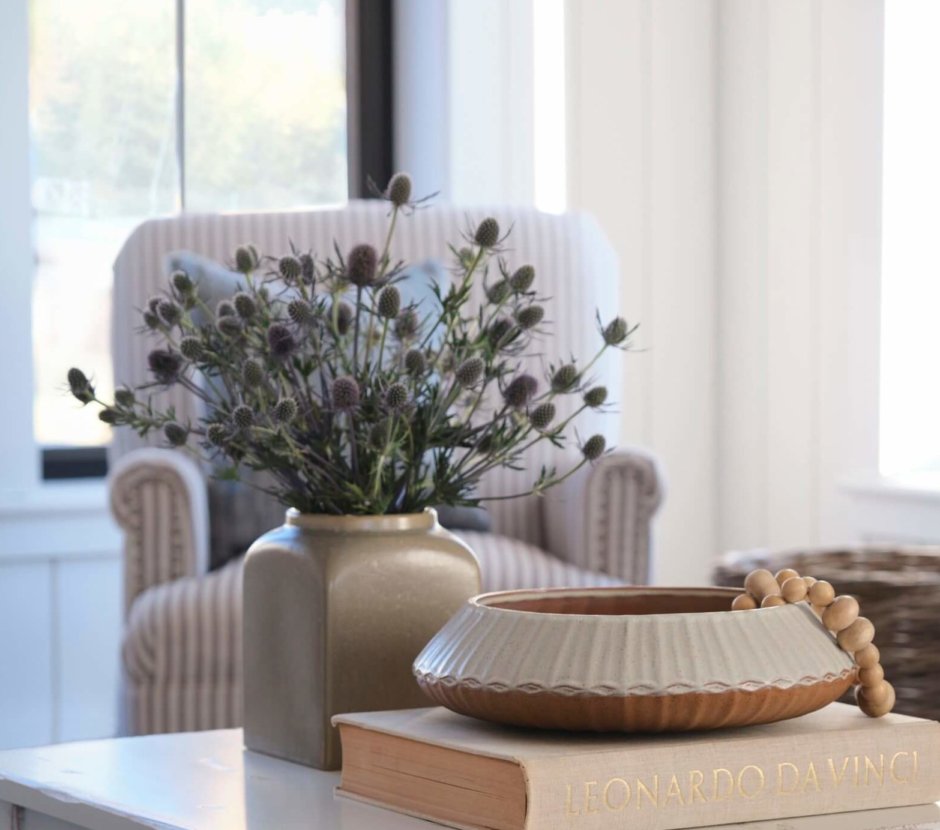 7. Adorn your walls with framed artwork
Cozy homes need wall decorations. This last step, but certainly not the least, will be the finishing touch to your decorating project, allowing you to personalize your space as you see fit. In a transitional home, impressionist paintings featuring beautiful landscapes imbued with softness, calm and serenity will be your best allies.
Or consider creating a splendid mosaic of your most beautiful black and white framed family photos to give your space individuality and create a soft and loving atmosphere.
Then give the space its finishing touch by adding pretty mirrors. Choose round, arched, large framed or Victorian models. This will add sparkle and make the room seem larger.
The transitional style is a true playground for designers and interior design enthusiasts alike. It offers immense freedom and endless possibilities. What a joy it is to find a variety of antique and modern treasures and be able to arrange them in a unique and meaningful living environment! Unleash the artist in you and dare to let your personality shine through your decorating concept.