Giant Sweet and Salty Cookie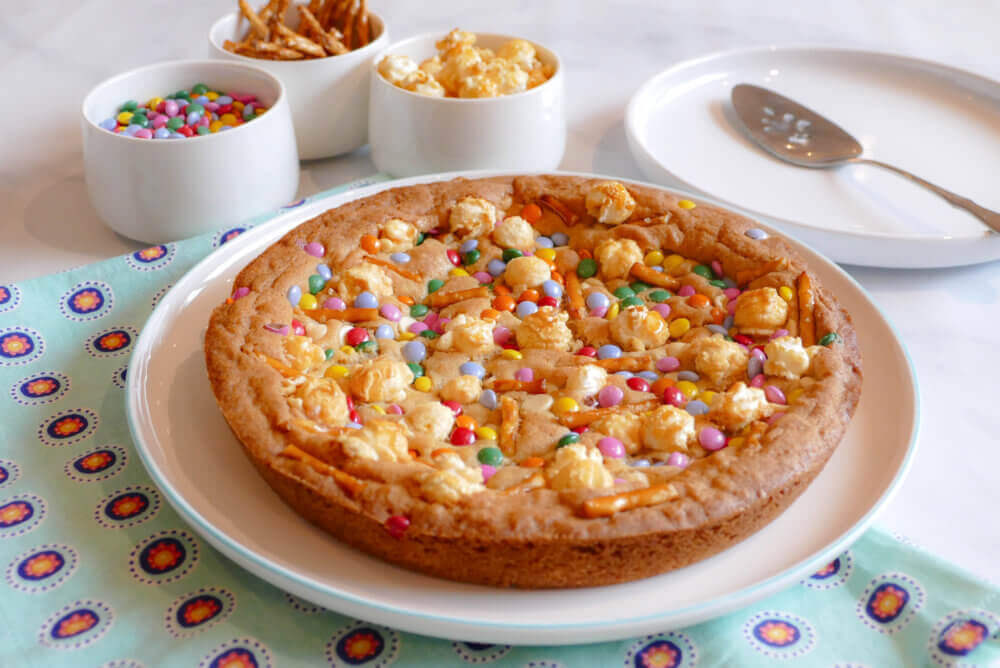 Let your creativity run wild as you make this soft cookie that you'll enjoy decorating with the kids…if they don't eat up all the toppings before putting it in the oven!
Serving: 1 giant cookie
Preparation: 20 minutes
Baking time: 25 minutes
Ingredients
½ cup (125 mL) unsalted butter at room temperature
¾ cup (180 mL) brown sugar
¼ cup (60 mL) white sugar
1 egg
1 tsp (5 mL) vanilla
1 ¼ cup (310 mL) flour
2 tsp (2.5 mL) baking powder
2 tsp (2.5 mL) baking soda
½ tsp (2.5 mL) salt
¼ cup (60 mL) white chocolate chips
¼ cup (60 mL) chocolate sprinkles*
Approx. 10 pretzels
Approx. 20 salted caramel popcorn
*Available in bulk stores.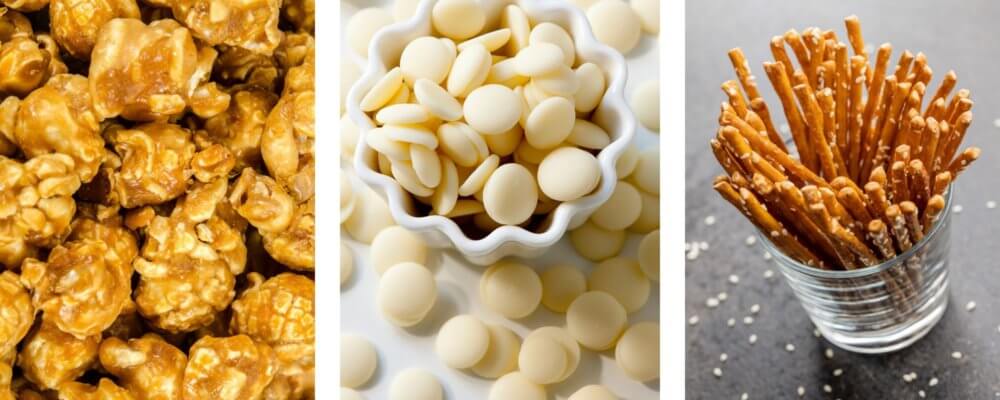 Other topping options
Salted caramel chips
M&M chocolate candies
Marshmallow
"Fleur de sel" caramel, caramel spread or caramel ice cream syrup
Caramel cookies, cut into pieces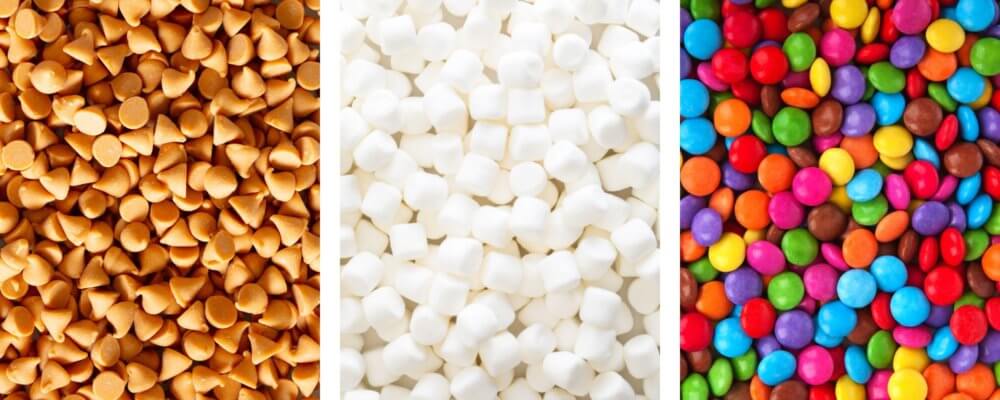 Preparation
Preheat oven to 350 ○F (180 ○C). Grease a pie plate with non-stick cooking spray or butter and sprinkle with flour or place parchment paper in a cast iron skillet.
Beat butter, add brown and white sugar a little at a time and beat for about 2 minutes until creamy. Add egg and vanilla and mix well.
In a bowl, combine flour, baking powder, baking soda and salt. Add half the dry ingredients and mix. Add the remaining dry ingredients and mix until well blended.
Spread the mixture evenly in the pie plate or cast iron skillet. Arrange toppings on top of the cookie and press down lightly.
Bake for 25 minutes or until a toothpick in the center of the cookie comes out clean. Let cool and remove from plate.
Serve plain or with a scoop of vanilla ice cream and more toppings to taste!