The Ultimate Guide to the Perfect Stool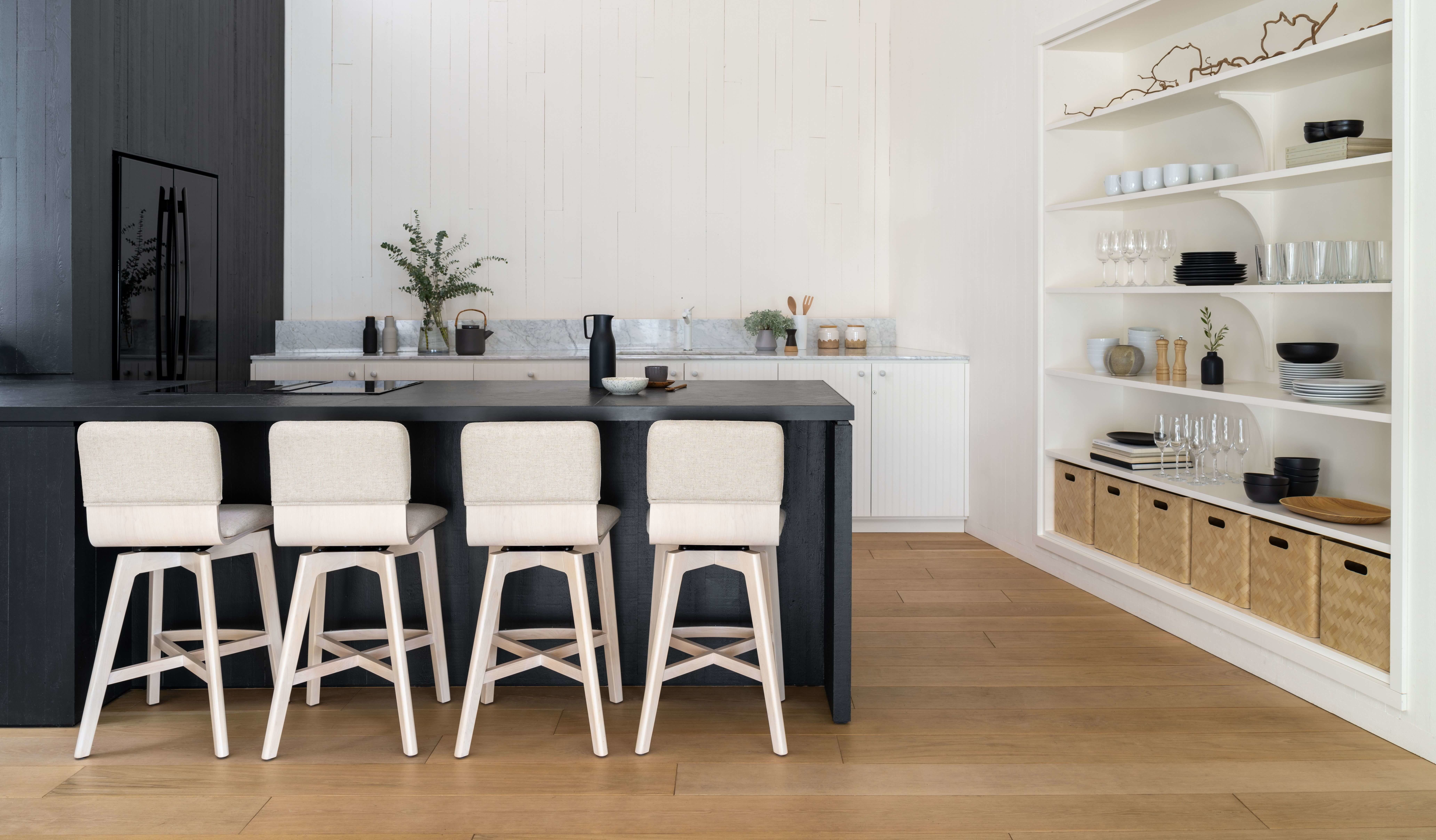 The smallest detail can make all the difference when it comes to rethinking and creating a fun, warm and functional decor. Since the kitchen is a favorite space in most homes, it deserves special attention. Whether enjoying your morning coffee or sipping an aperitif while creating a delicious meal, your kitchen island or lunch counter is a place for bonding with others or for personal moments of relaxation. To complete this fabulous room and make it as pretty as it is practical, think of beautiful stools adapted to your needs. This is a comprehensive guide that is sure to help you choose which stools will best suit your family, lifestyle and space.
When it comes to making a choice, there are many criteria to consider. Whether it's style, comfort, size, height or materials, consider all the different aspects before purchasing new kitchen stools. In addition, you need to evaluate the number of seats needed at your island or counter to take advantage of the space.
The Ideal Height for a Stool
The first thing to consider when shopping is the size of the stools you need. Generally, stools are available in different heights: 24, 30 and 34 in. (61, 76 and 86 cm). To determine the right height, simply measure your tabletop, countertop or island from the floor to under the surface.
Make sure you leave enough room for legs and hips. The rule of thumb is to calculate 10 to 12 in. (25 to 30 cm) between the stool seat and the underside of your counter or table.
How Many Stools?
With the countless countertop and kitchen island sizes available, it can sometimes be difficult to choose the right number of stools to ensure functionality and ease. The space between seats should always allow ease of movement. Here are the two golden rules for calculating distance between each stool:
Leave 6 in. (15 cm) between seats if the stool measures 16 to 18 in. (40 to 45 cm) wide.
Leave 8 to 10 in. (20 to 25 cm) between seats if the stool is wider than 22 in. (45 cm) if it has arms or if it swivels.
Three Types of Stools
Stools are a must when considering kitchen seating. Extremely practical and useful, stools allow us to entertain in a friendly manner and to eat on the go. They also play an important role in the aesthetics of your decor, so taking the time to choose the right model is crucial. There are three basic variations to choose from: stools with no back, low back and full back. Here's a look at the different benefits and features of each style.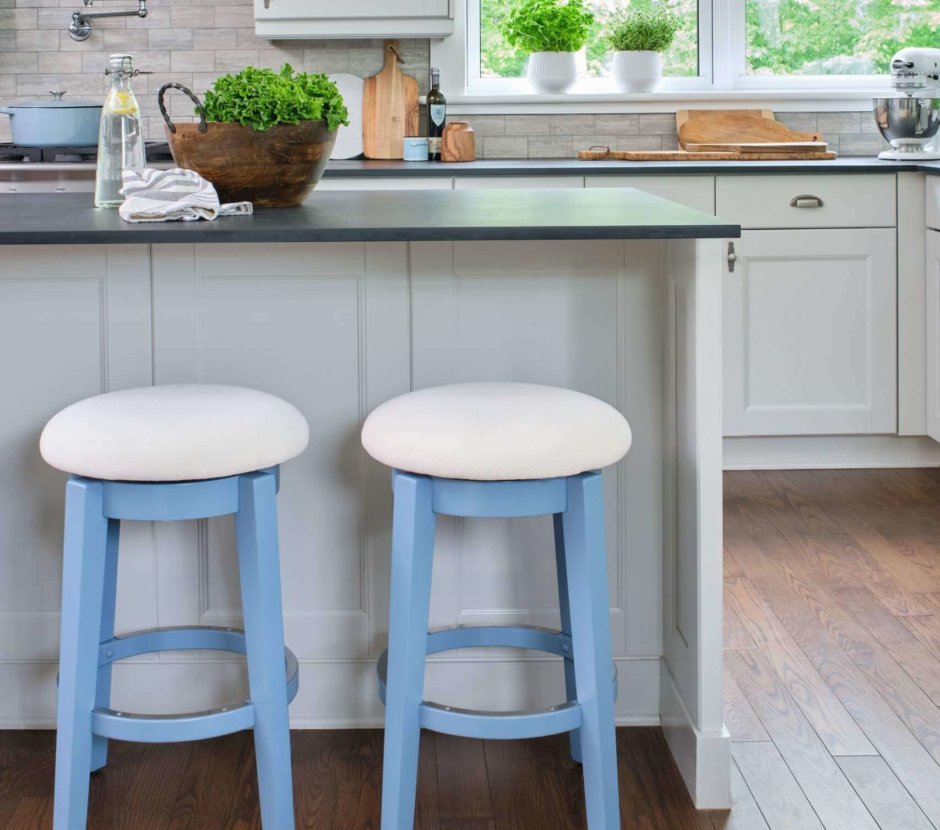 No Back
They are easily stored under the dining surface and are as useful as they are unobtrusive.
Perfect for small spaces, they do not obstruct the view and they create a more streamlined decor.
They can be found in many styles, from industrial to rustic to classic. The seats can be upholstered or all wood.
Low Back
They offer visual interest and basic lumbar support.
They add elegance and detail without overpowering the space or overshadowing other decor elements you want to showcase.
They are usually more modern and urban.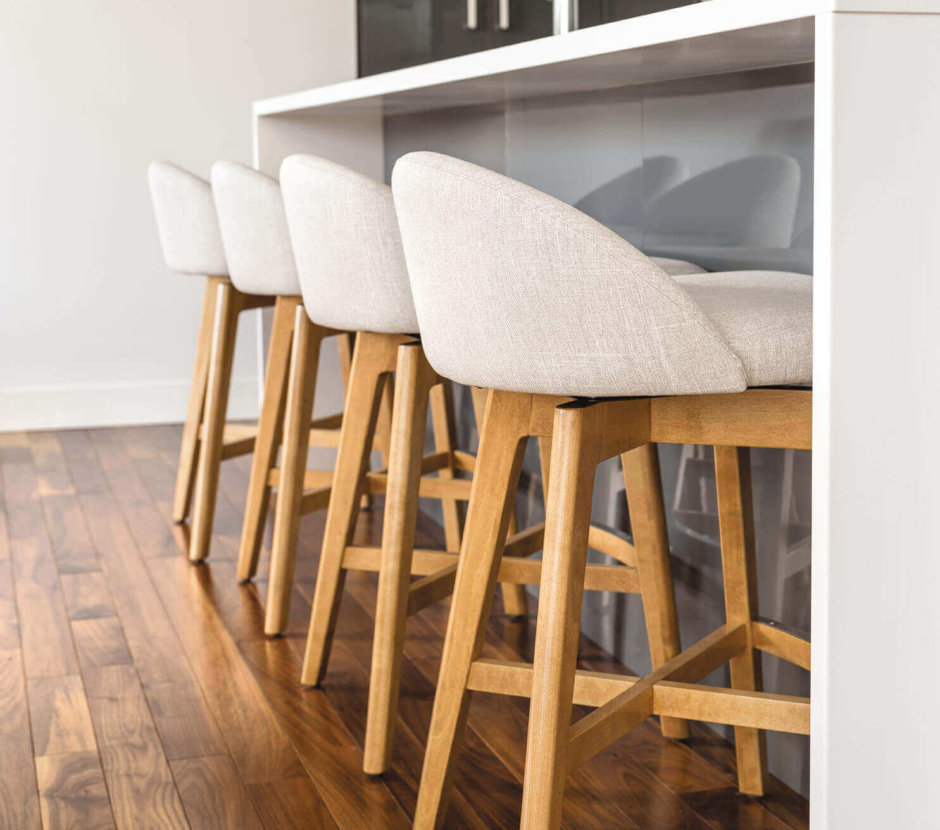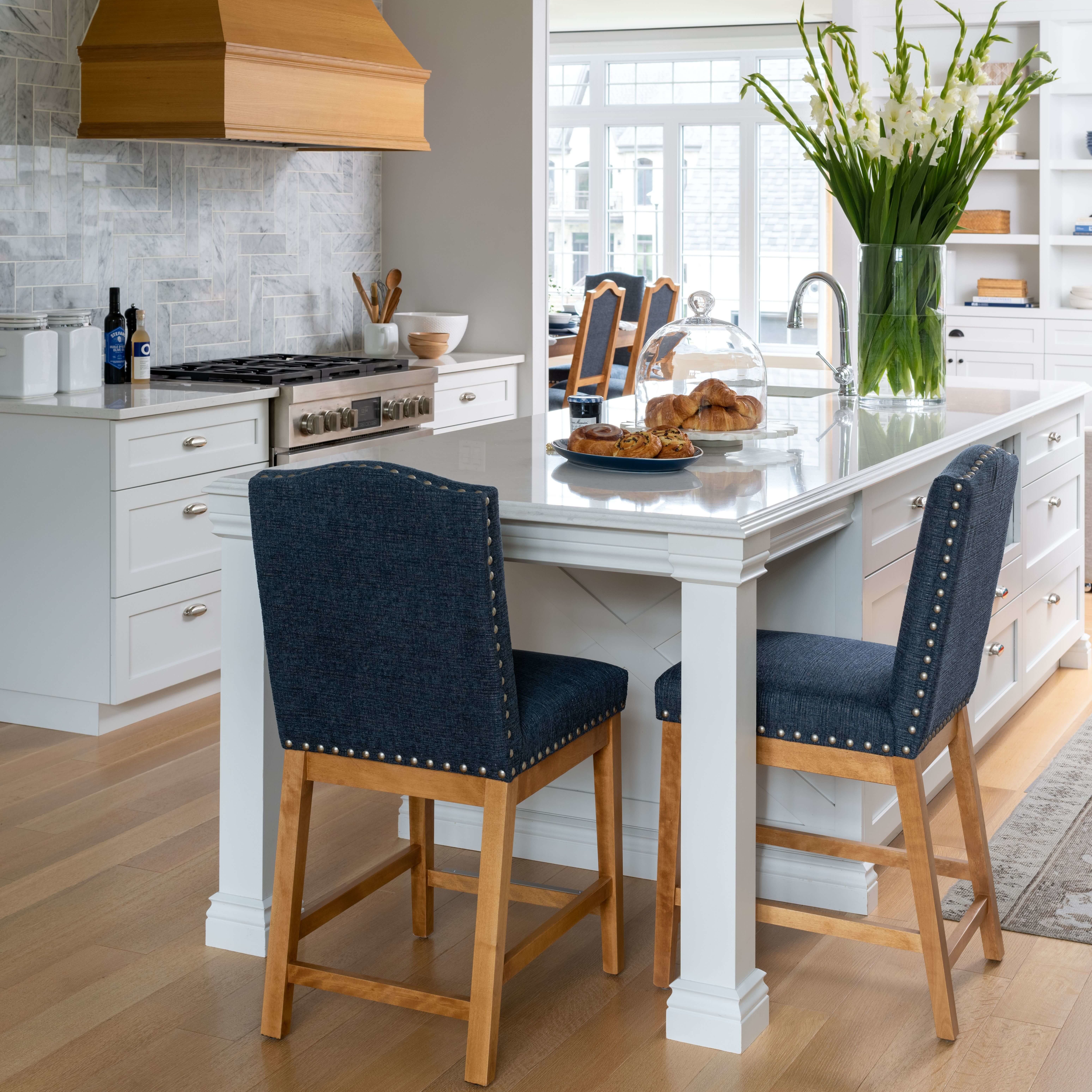 Full Back
They offer unparalleled comfort and can complement your dining room chairs.
They can create a very interesting visual impact and be the star in your kitchen.
They are divine in larger and somewhat sleek minimalist kitchens, where they will attract the most attention.
The style can be country, classic, traditional, contemporary, industrial and more.
Upholstered or Not?
Another question that needs to be asked! Although product offer is multiple and varied, stools can be placed in two distinct categories. The question must be asked—is it better to opt for an upholstered seat, a fully upholstered fabric covered stool or an all-wood stool? Here are some of the advantages for each option to guide your choice:
Padded Seats
Perfect comfort
Elegance
Wide variety of options
Can be original or eclectic
Choice of patterns
Wooden Seats
Ease of maintenance
Durability and resistance
Timeless
Versatile and neutral
Adds a natural touch
Identifying the different characteristics of the stools you want in our kitchen can seem a daunting task. That said, while there are many different choices, it's all about selecting products that reflect your personality and meet your needs. Whether you choose wood or upholstered stools depends on your design plan and the look you want for your space. At Canadel, wood seating made from quality birch brings warmth and luxury to your decor. Upholstered stools, on the other hand, bring a delicate and sophisticated finish, sometimes classic and sometimes contemporary. They also give a pop of color and impart a fun uniqueness.
A Stool for All Tastes!
Now that your needs have been analyzed, your preferences targeted and you have in mind what you will be looking for on your next shopping trip, it's time to consider the variety of offerings by comparing available styles, just to get a little inspiration!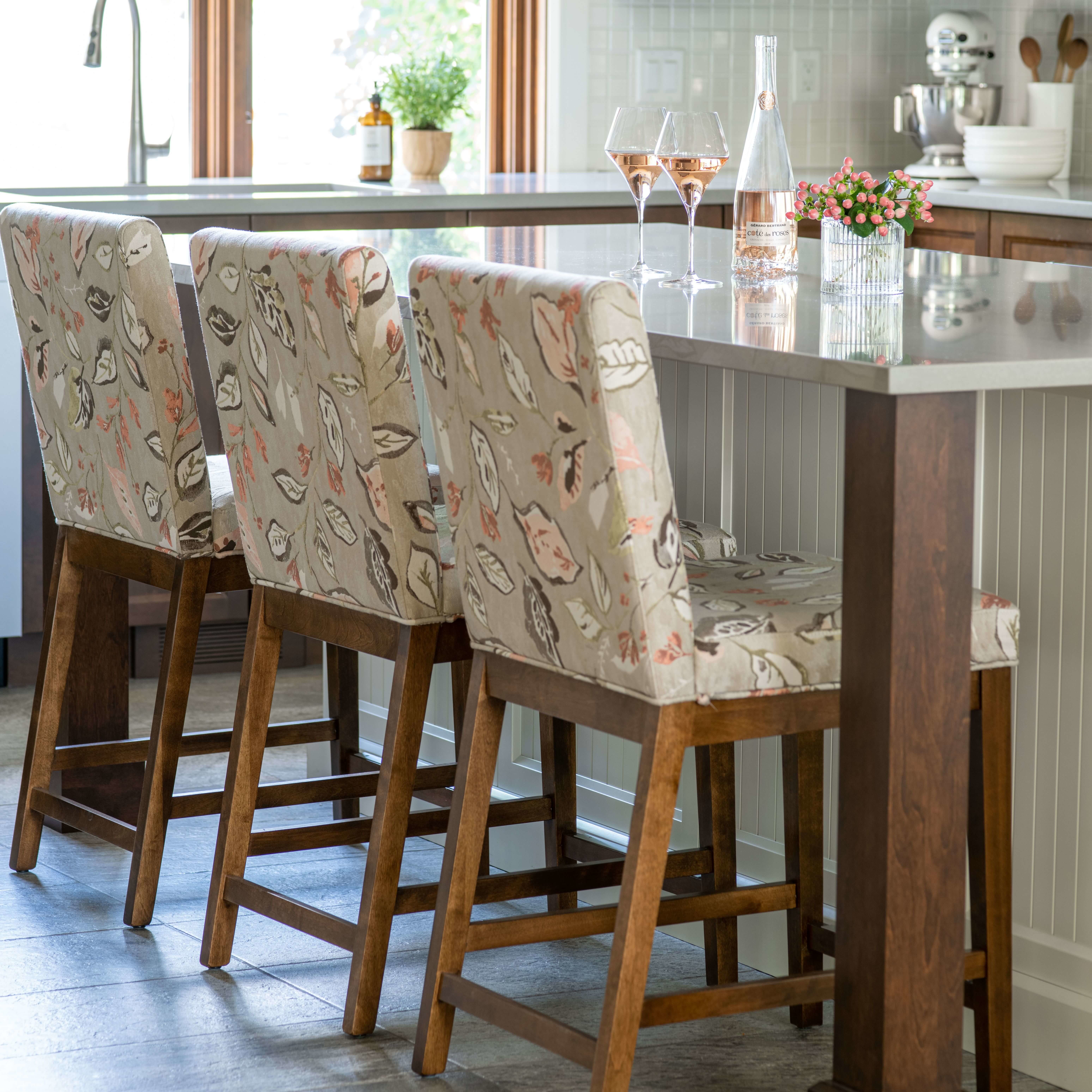 A Love for Tradition
If you're looking for a classic, timeless decor perfectly balanced between simplicity and personality, the traditional style will be right up your alley. Choose a stool with straight lines and a delicate, elegant look. You'll find more choices in our Canadel collection.
If you love homes that tell a story and have a soft, inviting and restful country-inspired decor, opt for country-style stools. Pair them with contrasting industrial accessories and add a modern and contemporary touch for the perfect farmhouse flair. Explore our beautiful antique finish stools, upholstered or wood, from the Champlain collection.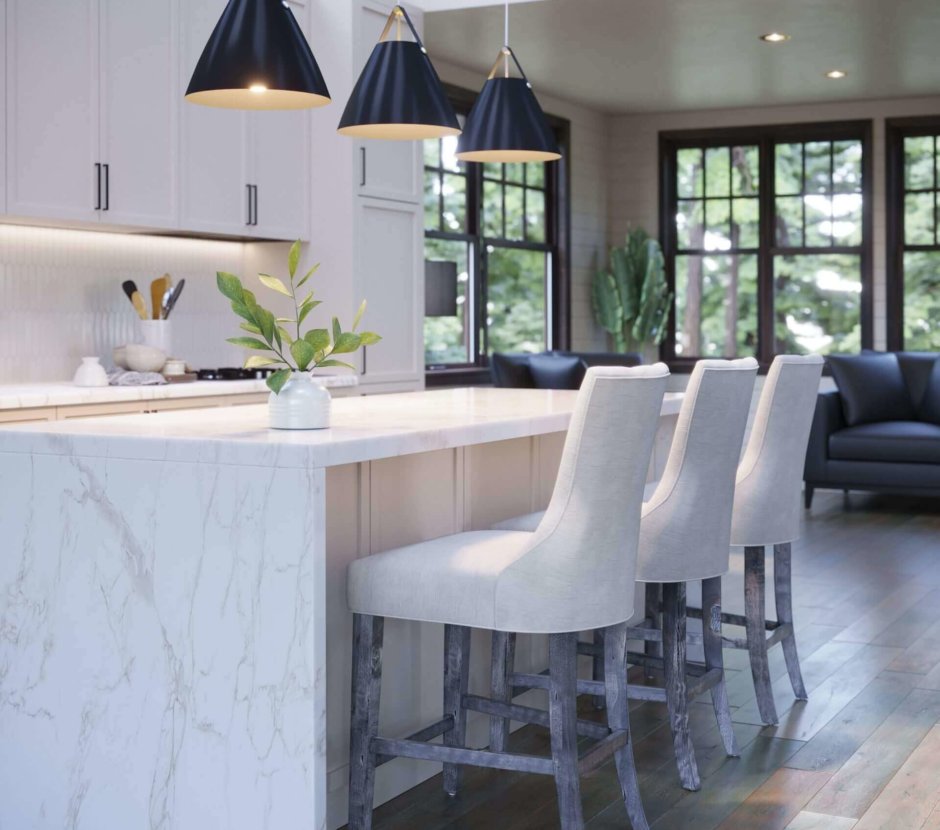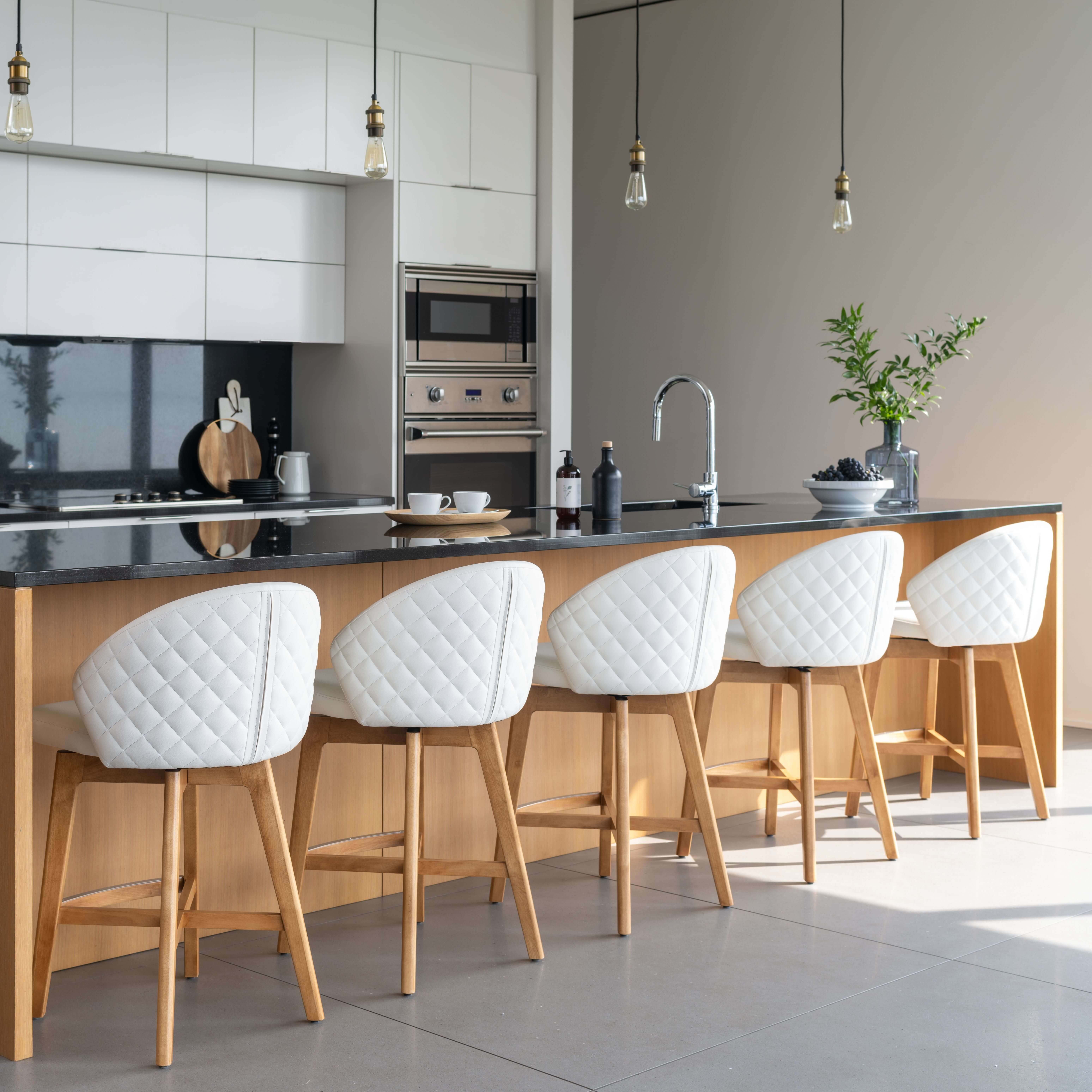 A Smooth Blend of Modern and Contemporary
Does retro chic, and more specifically a mix of modern and Art Deco styles from the '50s appeal to you? Do you appreciate curves mixed with sharp edges? Look no further, see our original stools, both vintage and contemporary. Browse the Downtown collection for more inspiration.
A Taste for Bistro Chic
If you're into more of a classic or retro look and appreciate traditional, cheerful and friendly decor, we recommend our beautiful bistro-style stools. Find them in the Gourmet collection.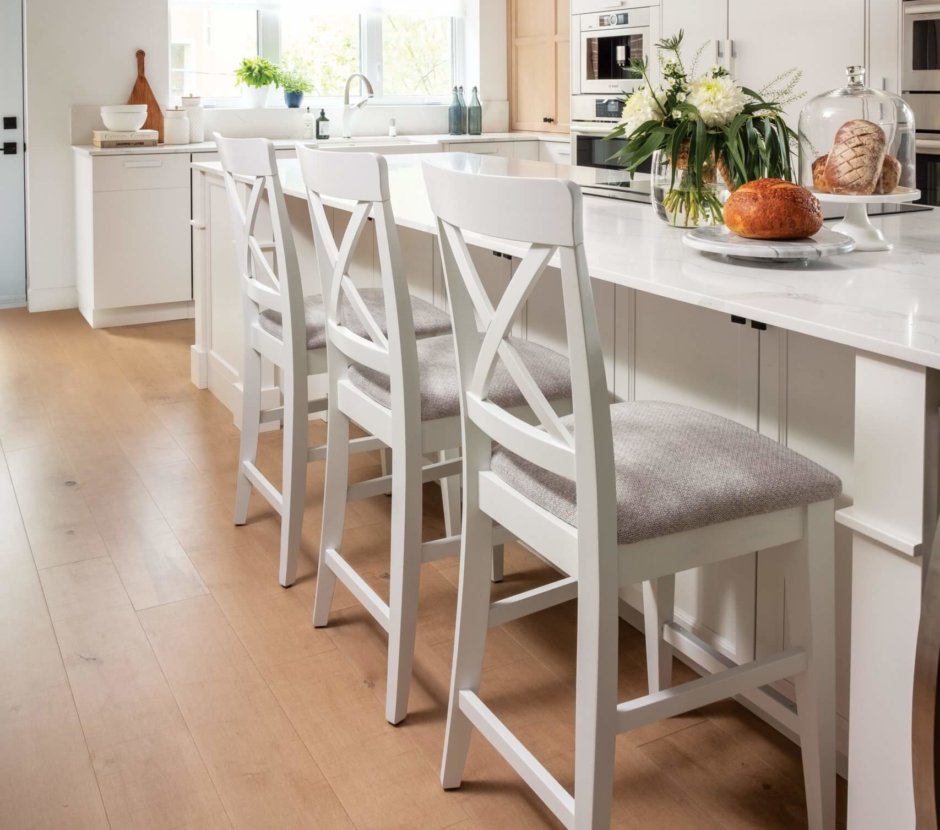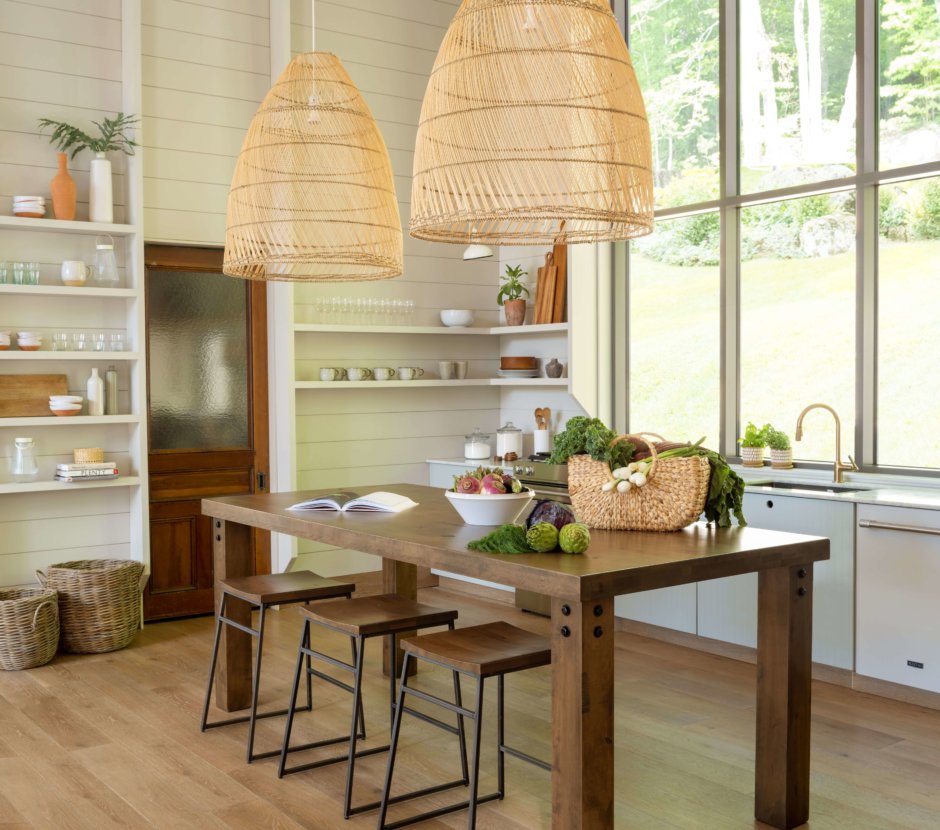 A Rustic Industrial Look
Are you a fan of the warm, neutral and clean look of old industrial spaces? Do you love solid wood, metal accents and straight lines? Choose the chic, rustic and refined stools from the Loft collection.
More popular than ever, kitchen islands and countertops facing the dining room are friendly and functional. Rally around these work areas, eat on the go or socialize with your dearest friends. That said, it is not always easy to choose the right stools to enhance our surroundings while keeping them practical. Our tips are intended to make the task less difficult for you. We hope that this guide will help you create an optimized decor that perfectly suits your personality.
Download our summarized guide and leave us a comment if this article proved helpful. Don't forget to follow us on social networks for more inspiration!