Creative snacks made easy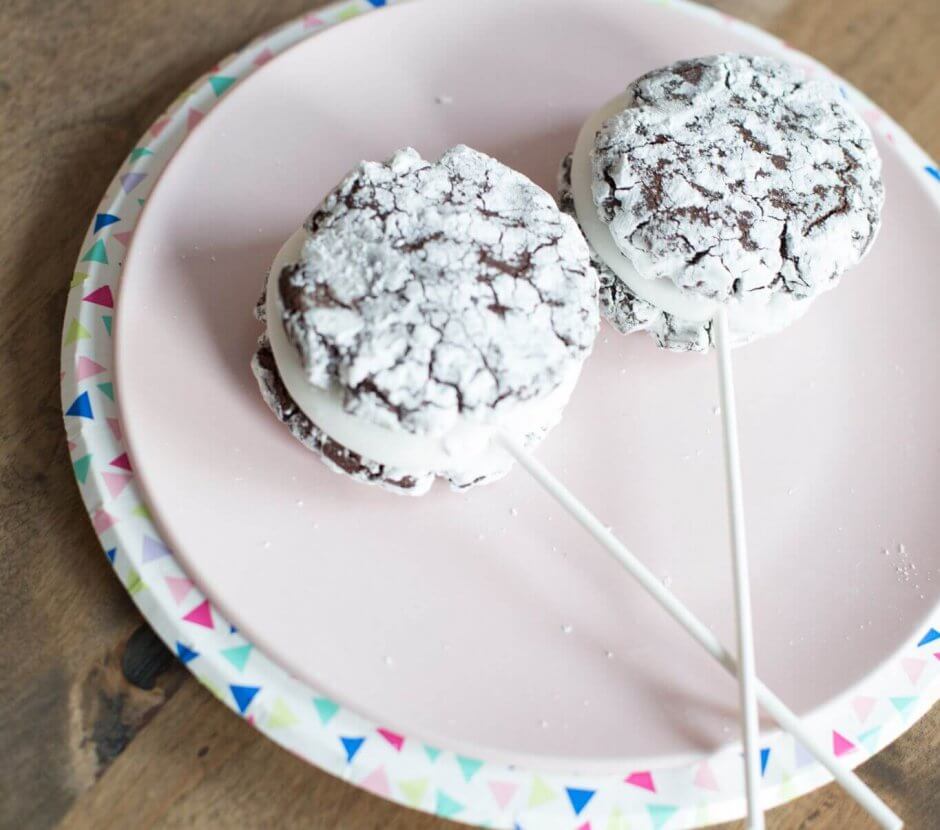 It's always amusing to get creative during a kids' party or book club gathering. Snacks are a party favorite and item that everyone loves. Not only is it good to display small bites but it's a chance to spark your creative side. While the usual veggie trays are easy, we found stunning treats that show off creative snacks made easy.
Box of Macarons
Macarons are the fancier choice when it comes to creative snacks made easy. They're an upscale option to a cookie. What is loved most about macarons is they make for a pretty presentation- this is where your creative flow kicks in! Make macarons personal by crafting personalized boxes. Small cardboard boxes are at every craft store that'll fit all sizes of macarons. With fun designed tissue paper, add small pieces to give more flare. With a metallic sharpie, write out individual names for a dainty look. 
Marshmallow Dippers
Marshmallows are a favorite pastime treat. Take the mellow snack to another level by creating marshmallow dippers. You'll need a bowl of melted chocolate and one to a few toppings. Any topping such as sprinkles, dried fruits or even chopped nuts are perfect for dipping. Dip one end into the chocolate and roll it into your topping of choice after. Freeze for about an hour and set out an hour before serving. This snack is fun and appeals best at a dessert table. When you have a special occasion and are assigned to bring treats, these dippers are great. An extra tip for these marshmallows would be adding sticks to each end for an easier way to eat them. 
Donut Bags
If you have a busy schedule but always love to entertain, this pick from the creative snacks made easy list is faultless. Donut bags are going to be a hit for everyone and anyone. Go the distance if you love to bake and make homemade donuts. If not, finding miniature donuts or donut holes work just as well. Fun designed paper bags are the best part about this creation because you get to shop for different design details- metallic patterns are a plus. How can anyone say no to donuts?
Popcorn to Go
Creative snacks made easy should be simple yet clever. This snack creation, similar to the donut bags, is great for just about any occasion. Popcorn will always be a go to food that all will enjoy eating. Find a cool style bag, preferably with a see-through front to make the popcorn visible. Movie styled theme party? Award show night? This is the party favor winner! For final touches, find a quote or DIY a tag for more dazzle. A cute way to spice up birthday party favors would be adding thank you tags to show a sign of appreciation. These popcorn bags are also ideal for your little one's sports teams.
Cookie Jars
Be literal when it comes to the words cookie jar. First step would be finding clear glass jars in bulk. It's simple to find a case of jars whether it be from box stores or discount stores. Second is figuring out what type of cookies you would like to use. If you are an all-star baker, you get extra brownie points! We found that mini cookies work best and look cute. To finish off this specific creative snacks made easy, add tags with a catch phrase. These cookie jars are perfect to take on the go and double as an awesome party favor. 
Honey Jars
Honey jars are the perfect gift for book club meetings, baby showers or teachers. They are a creative way to show your DIY side. If you know someone who loves honey with their tea, we've got two thumbs up. Opt for an exclusive honey with a unique taste. Glass jars with clasps look classy and you can apply crafty details. You can find small honey dippers in bulk and attach them to the jars to go along with the theme. Any little extra craft accessories will leave a lasting impression to whomever you create these for.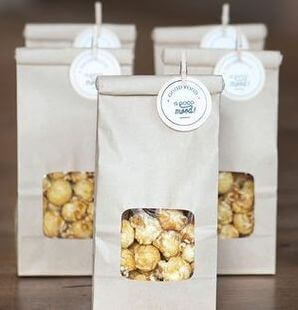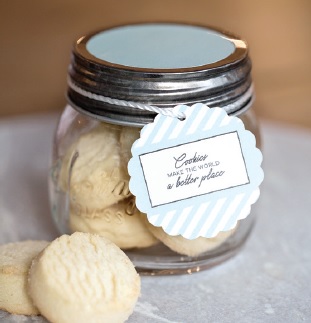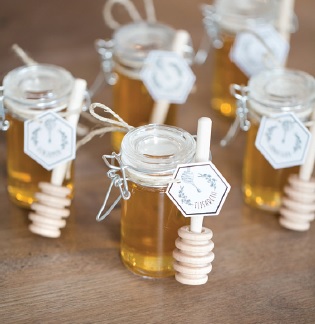 Creative snacks made easy should leave smiles on everyone's faces. Spreading DIY ideas to others by them complimenting the cleverness of a donut bag to macarons in boxes is better than scrolling through Pinterest. Treats should have a crafty side to them so they become something more than just a snack. This list proves that a handmade package makes that cookie taste that much better!