Bayonne ham and arugula pizza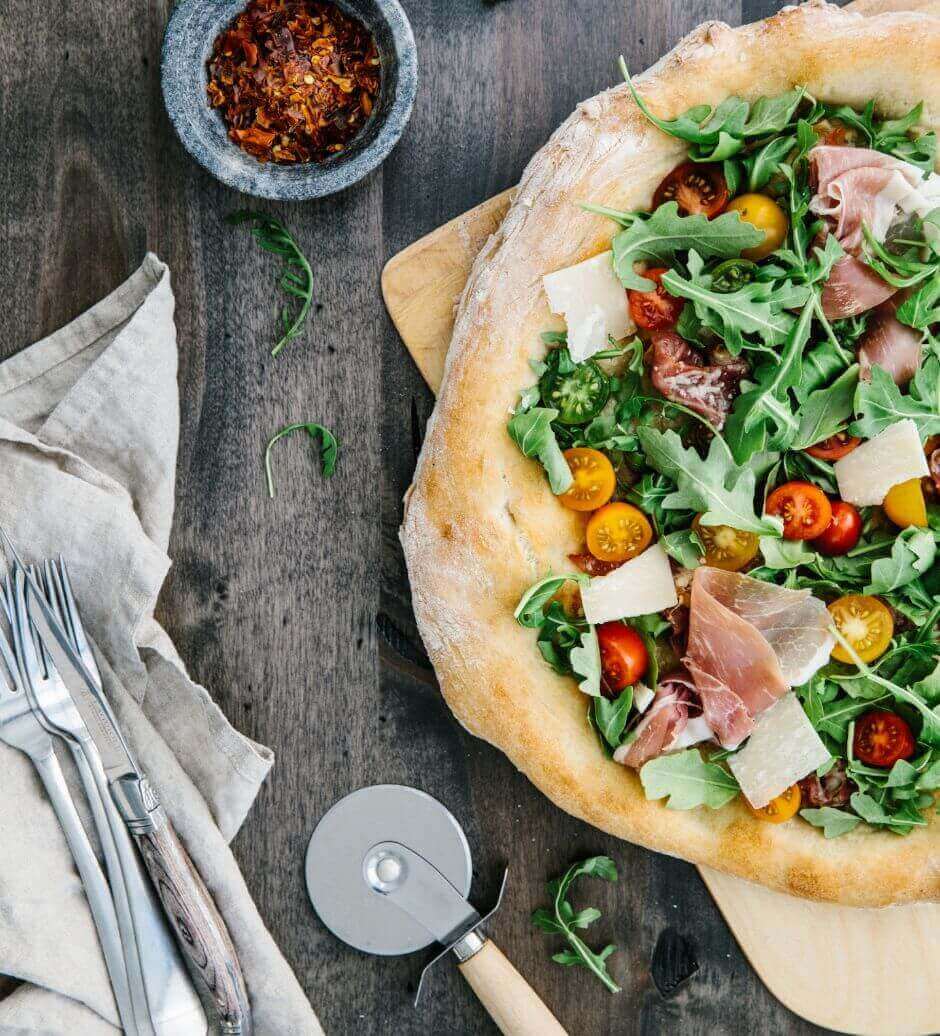 Servings: 2 (8-inch) pizzas
Ingredients
1 prepared pizza dough or 1 recipe for homemade pizza dough
90 ml(6 tablespoons) olive oil
15 ml (1 tablespoon) lemon juice
300 g (3 cups) grated mozzarella cheese
225 g (1/2 lb) Bayonne ham, thinly sliced
300 g (12 cups) arugula
Cherry tomatoes, halved (optional)
Pepper and salt
Cornmeal of flour for the pizza stone and the peel.
*If you're in a hurry, you can use naan bread instead of pizza dough.
Preparation
Preheat the oven to 230 °C (450 ° F).
Sprinkle a little cornmeal on the pizza stone and the peel. Roll out the dough to form two 20-cm (8-inch) crusts.
Slide the dough onto the hot pizza stone or baking sheet. Bake 8 minutes. Meanwhile, combine 30 ml (2 tablespoon) of the oil with the lemon juice in a bowl. Set aside.
Remove the pizza from the oven, brush with the olive oil mixture and top with the mozzarella and the Bayonne ham. Return the pizza to the oven; bake until the cheese is golden and bubbly, about 6 more minutes.
Meanwhile, toss the arugula in a large bowl with the oil and the lemon juice. Salt and pepper to taste. Top the pizza with the arugula salad and the tomatoes, if wanted. Cut into slices.