Serving boards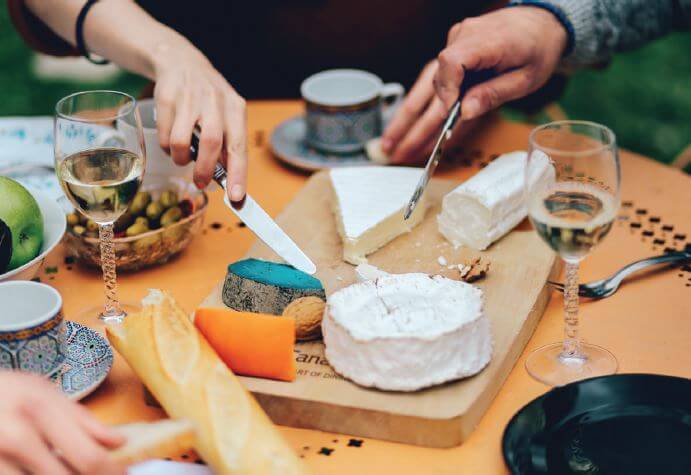 Being a host is always such a pleasure but when the end of a busy work week arrives many of us dream of our well-deserved rest and reject the idea of having to spend long hours cooking. However, inviting people over to your home does not necessarily have to be stressful. There is no need to serve your guests cocktails in your grandmother's fancy crystal glasses nor to take out the precious silverware reserved only for great occasions. I finally understood that the important thing is to be together and to share sweet moments with our loved ones. There are many simple ways to not be exhausted by the time your guests arrive for dinner!
To achieve that, I enthusiastically embraced the art of serving food on presentation boards. All I do is use pretty wooden boards and place a variety of foods that I select according to my inspirations of the moment.
Some of my friends like to create a friendly atmosphere by bringing their counter stools around the kitchen island to share a meal and a good bottle of wine. Simple and casual. There is no need for big ceremonies when you are among friends. Some other friends who tend to invite a lot of people, prefer to present a few boards on a buffet allowing everyone to grab a bite as they please. For my part, I like to opt for the simplest formula. Sitting around the kitchen table on comfortable chairs, allowing my guests to chat happily while filling their plates according to their appetite (and glasses according to their thirst!).
What to put on your presentation boards? An assortment of hams: prosciutto, serrano or organic! Dry sausages are all the rage right now: flavoured with pili-pili, beer and even rum, an assured pleasure for the taste buds. Olive lovers will also find a good variety since many cheese shops also offer olive bars. There you will find some olives stuffed with chorizo, almonds and cashews.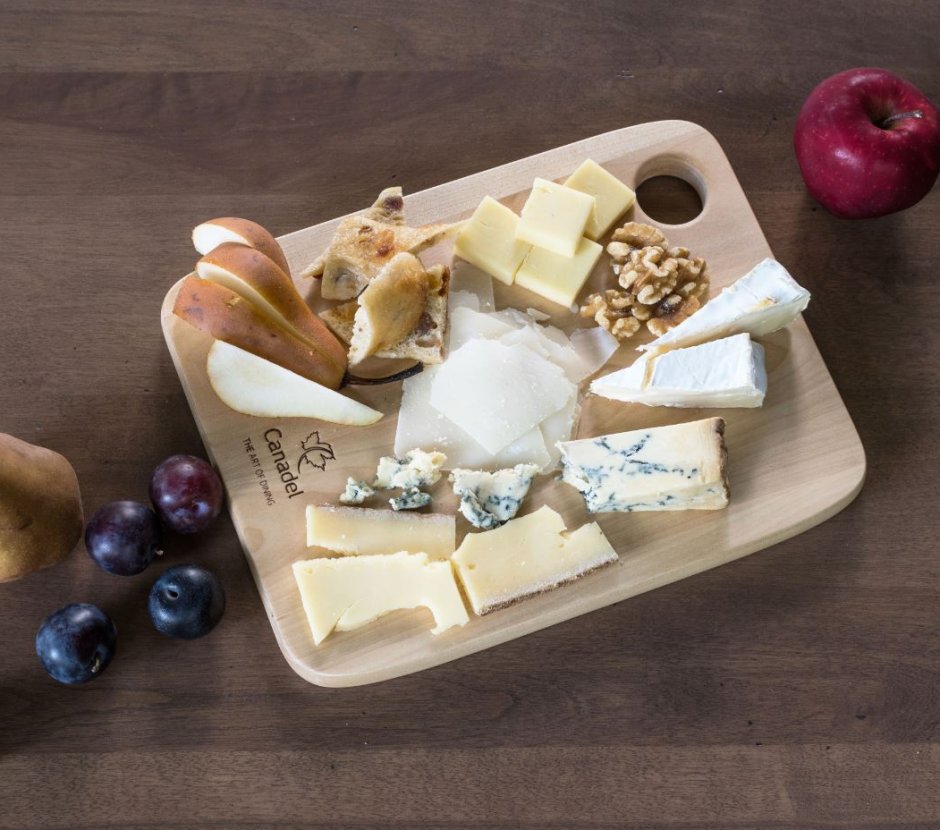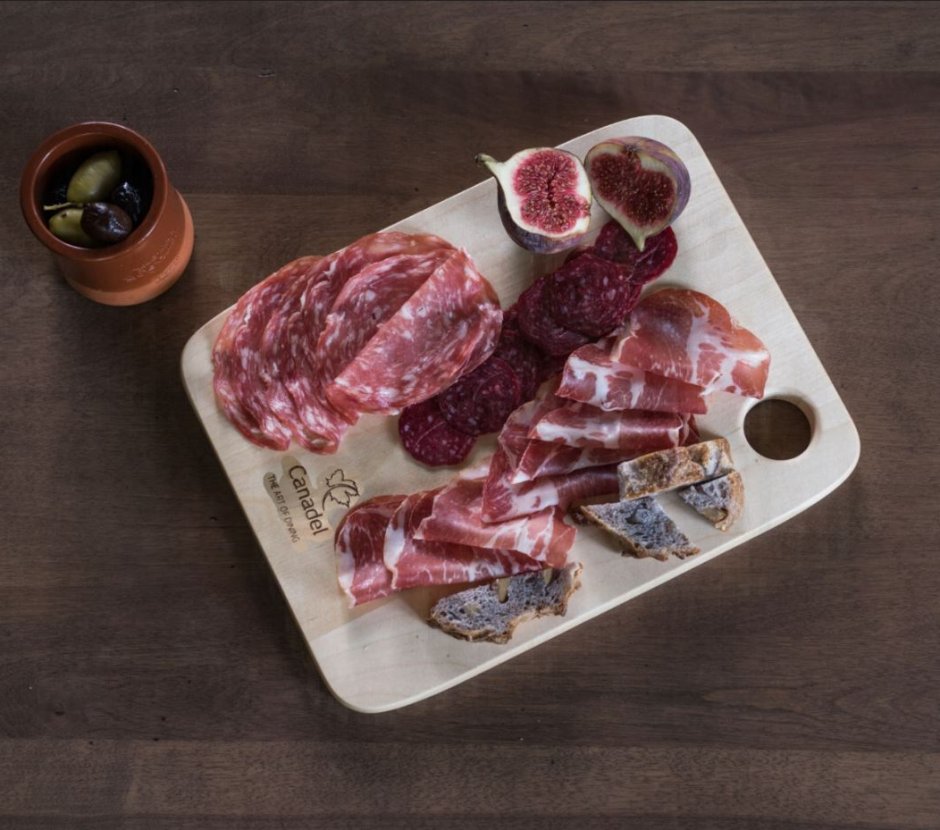 When it comes down to cheese, I suggest you let your cheese specialist guide you. If you're in a hurry, give him a call and ask him to prepare in advance an assortment adapted to your taste, classic or audacious. It is really enjoyable to taste the different flavours and try to be a food critic yourself! You can also think outside of the box and serve any other types of food that you like and that will equally please your guests!
I also suggest you opt for thematic presentation boards as they tend to lead to great discussions while making pleasant culinary discoveries. It is possible to highlight a country that you have already visited or that you dream of visiting. You will have the opportunity to feed your conversations with your memories and perhaps even with your travel adventures.
To avoid cooking for long hours it is easy to find local specialty grocery stores that offer food from Italy, Maghreb or Asia. There are often counters with time-saving takeaways of typical food from different countries. Otherwise, I suggest you wander the shelves of your supermarket. You will be surprised even if you don't live in the city center what you can discover in terms of world cuisine. All you need to do is browse and explore!
I like to offer my guests a board on which I serve local food. I am a fan of public markets where you can make charming culinary discoveries. I feel very proud to present specialties from home, prepared with love by our true master craftsmen. Each terroir is full of ingredients just waiting to be savoured — culture can also be a culinary art. If buying local food has a certain economic weight, it also results in the respect of the environment which is really important.
Speaking of nature, do not forget to assemble a board with appetizing vegetables. I usually create my boards with uncooked foods, but sometimes I like to roast or grill some vegetables on the barbecue. I let it all marinate in a mixture of high quality olive oil, excellent balsamic vinegar, a hint of garlic and fresh herbs overnight. I'm very generous on quantity since I noticed that this board is often the one that empties the fastest.
Presentation boards are there to simplify your life. This way you can please everyone by varying the food offered. More importantly this will allow you to be in great shape to receive your guests.
Another tip? Always have on hand pots of antipasti, pickled vegetables, frozen edamame beans and vacuum packed fine cheeses for those who come unannounced. Thus you will be able to greet your friends with a satisfying meal, without any stress and be able to enjoy a good time around your dining table with the ones you love.
Suggestion #1
Shrimp rillette
Cherry tomatoes
Olives
Almonds
Oranges
Baguette
Olive oil and balsamic
Goat cheese
Suggestion #2
Serrano ham
Chorizo sausage
Pickled roasted peppers
Olives
Pickled artichokes
Manchego cheese
Baguette
Walnuts