Accessorizing your kitchen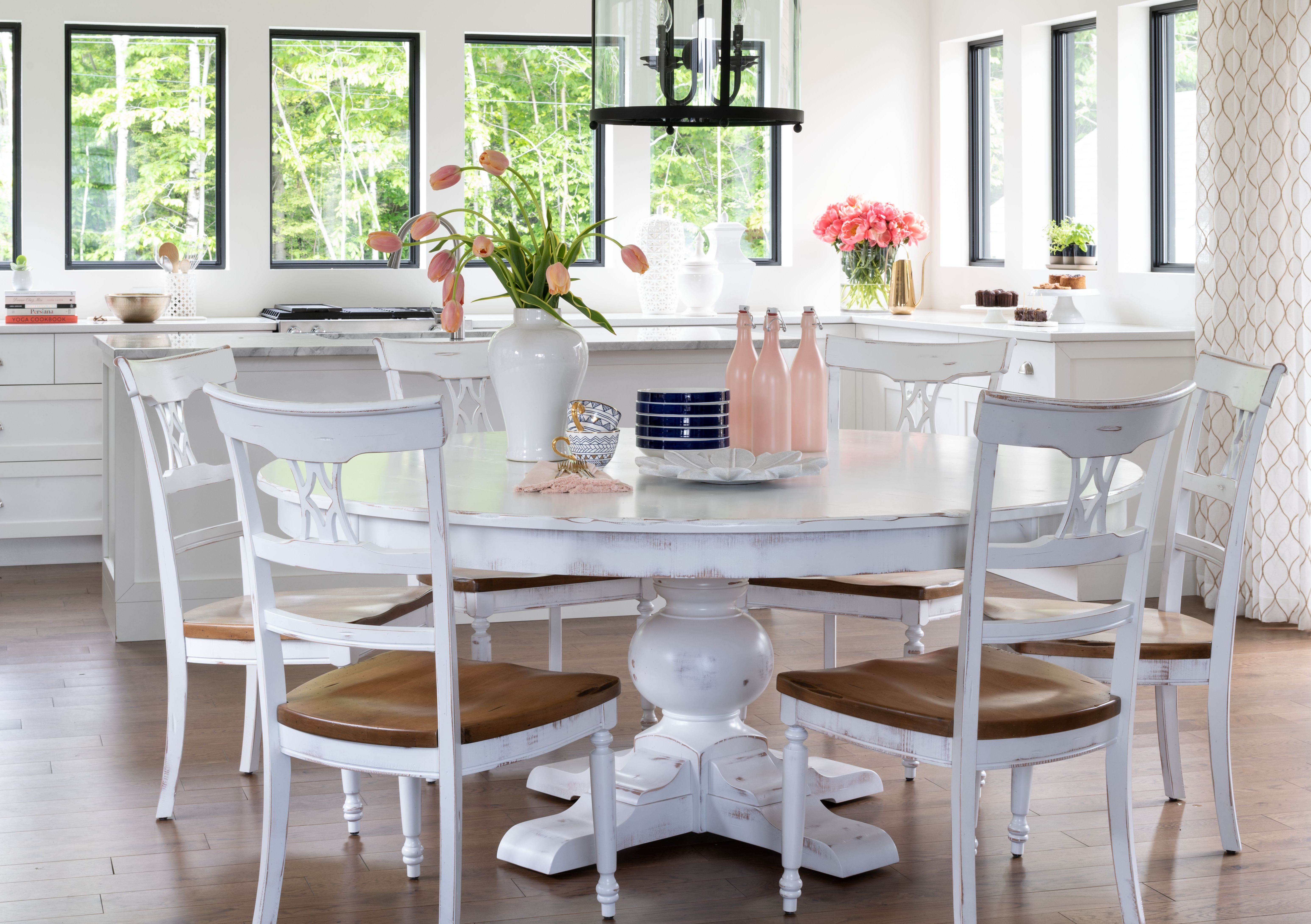 The kitchen is the hub of our homes. It is where life in the home happens. We spend so much time styling rooms like living rooms and family rooms, which get traffic. But don't forget about your kitchen. Outside of your bedroom it's the one space in the home that we spend the most time.  Adding accessories to spaces in your home adds interest, color, and texture. Decor and accessories for your kitchen are much different than those in the rest of the house. Because the kitchen is such an important part of our everyday lives and the heart of the home, it is important to keep in mind the accessories in a kitchen should be practical and functional…but can also be stylish!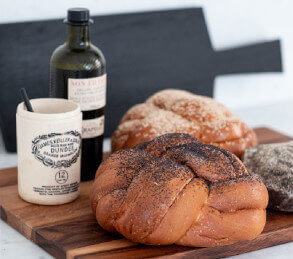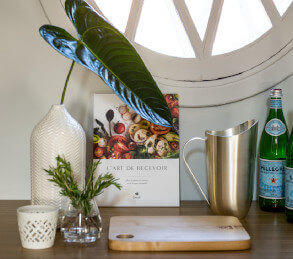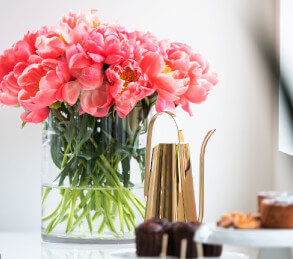 Keep your countertop organized and stylish
The kitchen is probably the most used space in a home. If you cook often, then you probably have quite a few tools and utensils. You can accessorize you kitchen space with a beautiful utensil holder or crock. Add a tray or basket to you counter to keep tools that you use often or keep a bottle of wine, recipe holder, napkins or mail. Add color and interest, with beautiful coffee mugs or tea cups. A bowl of fruit like lemons, a pineapple, or apples looks so beautiful on a kitchen island or counter.
Fresh green and flowers
Bring the outside in with fresh flowers and greens to your space. It is always nice to have seasonal fresh flowers on a center island or windowsill in the kitchen. If you want them to be functional for cooking, get a basil or mint plant. They not only add that touch of green to the space but you can also use it to cook! Eucalyptus and hydrangeas are also a nice touch in a vase with water. Play around with color and seasonal florals. A mini potted pine tree is a nice addition during the holidays.
Cookbooks and Recipe holders
Similar to coffee table books, cookbooks can add an interesting touch to a kitchen while also providing function. Choose a few of your favorite cooks or recipe books and add them to a corner of your countertop or an open shelf in the kitchen. Recipe holders are also a great addition to add to the kitchen. You can add you favorite recipes and family recipes to a cute recipe holder. Another great idea for you favorite recipe or even a seasonal recipe (ie Christmas cookies) is to create a small printable and frame it. It adds a touch of charm to your kitchen space.
Linens, baking tools, and cutting boards
Linens and cutting boards are an excellent use of texture in a kitchen space. Both are very functional as well! Tea towels folded in a small basket on your counter top or hanging can add color and whimsy to your space. They are also very functional for cleaning and baking.  I love the look of wood and marble cutting boards on a counter. Small baking tools like measuring cups can add an interesting touch as well. Stack these on cook books or hang from a hook.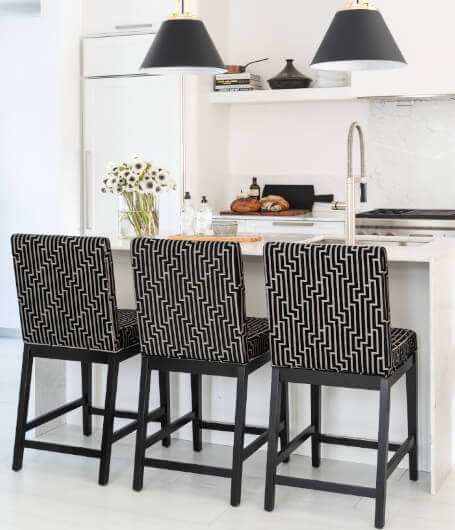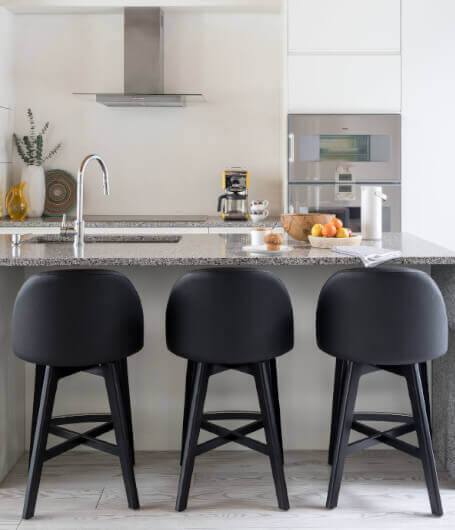 When accessorizing your kitchen, use things you already have and use on an everyday basis. The kitchen is the true heart of the home and where family gathers to cook, eat, talk, and be together. It's where the true living happens. Keep it practical and functional when you are decorating with accessories. If you keep this in mind, you can create a space that is both beautiful and workable!