Yellow: The Trendiest Color for the Dining Room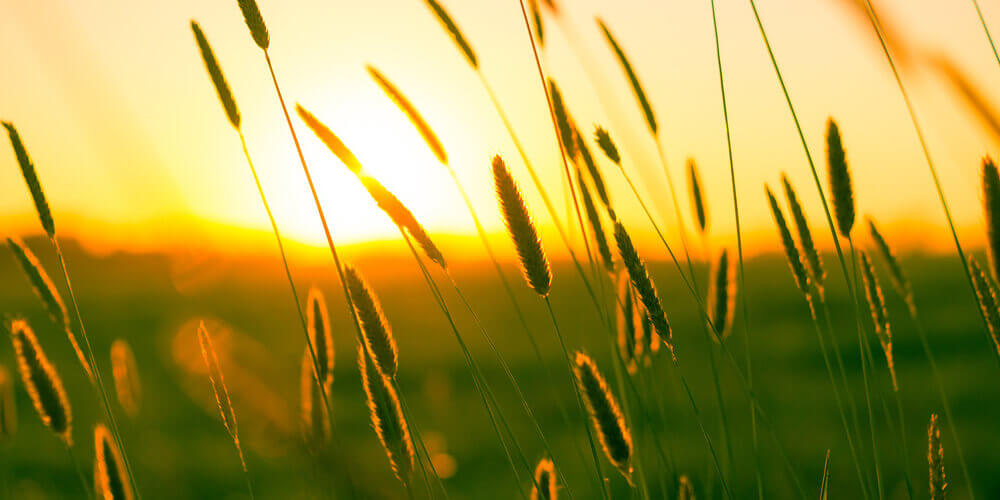 Yellow brings us warmth, joy and optimism. It's no surprise to see more and more of this color stealing the show in the dining rooms. On accent walls or in total look, pale or vibrant, covering chairs or on curtains, it is sometimes difficult to choose the ideal yellow that will bring the perfect sunny touch to your room. Let's have a clearer look at this dynamic hue.
In a Traditional Room
Yellow is a perfect color to light up a darker room. It is often the case in more traditional interiors where the curtains are made of heavier fabric, which can obstruct the passage of light. A very pale yellow can then be applied to all the walls which will give an impression of brightness without invading the space. It will also beautifully enhance a table and chairs in rich tones of wood, creating an atmosphere of opulence.
Yellow will also have its place in a traditional dining room full of light, but only as an accent color. The most beautiful effect will be obtained by choosing this invigorating color for the fabric of the chairs and opting for bright white or rich gray walls for a sophisticated note.
To create a French countryside atmosphere that will be timeless, opt for some chairs, a table or white benches with a distressed finish. You can combine this type of furniture with a floral fabric, for example, and paint the walls of a buttery yellow color. This yellow is perfect day and night: it remains subtle in the daylight and becomes rich and enveloping in the evening.
For even more originality, opt for a patterned fabric, but only for the back of the chairs placed at each end of the table. And to highlight it, some nails to upholster the chairs will add a touch that will not go unnoticed.
Having accessories of the same yellow on the buffet and on the table, such as vases or flowers, for example, will bring out the wood nicely and the room will be more inviting and warmer.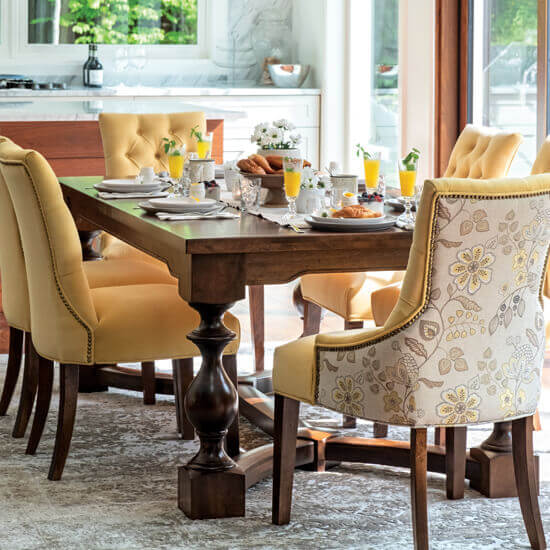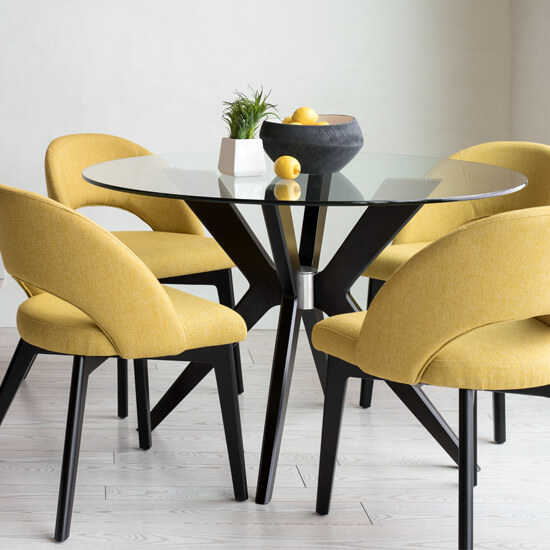 And For a Contemporary Interior
Yellow is a perfect match for contemporary interiors. You can choose a bright and energetic yellow that you can apply to a single wall and balance it by painting the others with neutral tones to fade its vibrancy.
For a more sober, but still invigorating dining room, choose several fabric colors for the chairs: some can be yellow, others gray or white. A table and dark wood legs, even black, will give a chic and modern look to a contemporary-style room.
Furniture with a 1950s look has made a marked comeback in today's decors. It is ideal for large dining rooms as well as smaller rooms in condominiums and apartments. Since the space is often open plan in these types of housing, yellow will be emphasized on chairs, posters or wall arts and table accessories. A yellow velvet can be chosen to dress up the chairs, giving a luxurious touch and great comfort.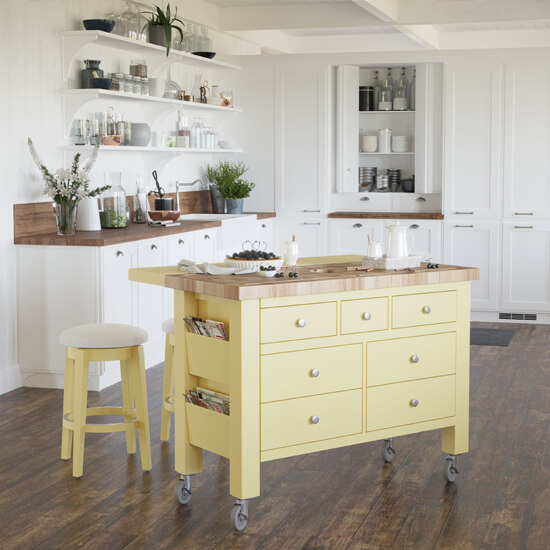 How About a Yellow… Buffet?
Buffets are very useful in a dining room. They allow us to store the dishes, glasses and cutlery reserved for great occasions and have them at hand when it's time to set the table. To add a little bit of joy to your room, why not choose a yellow buffet? Some can even be two tones by combining yellow with white, natural wood, sea blue, sage green, and even more other hues. A duet of colors will certainly brighten up your room and add a touch of fun to it.
A Little Bit of Sun to the Table
If you don't want to warm up your walls by painting them yellow or choose to decorate your furniture with bright fabrics, it is still possible to add touches of yellow to your table. Not only will they catch the eye of your guests, but yellow, with its stimulating virtues, is also known to whet the appetite!
Ultimate gourmet color, it is simple and affordable to decorate your table with a bouquet of yellow flowers. If you are not the flower type, a large white dish or even your grandmother's silverware could also serve as a centerpiece. Simply fill it with lemons and a few green leaves to bring out the festive color.
Another option is to get some yellow plates or dishes. Simply place them on your table with white tableware to create a fresh and cheerful look.
A table runner will brighten up your room, even giving it a holiday feel. If the current color of your kitchen or dining room does not lend itself to a bright yellow runner, choose a much lighter shade. You can even go for a creamy hue, which will create a softness that is as inviting as a more dynamic yellow. A flowery table runner, for example, with a few touches of yellow will also warm up your room, especially if your table is garnished with yellow plates and napkins.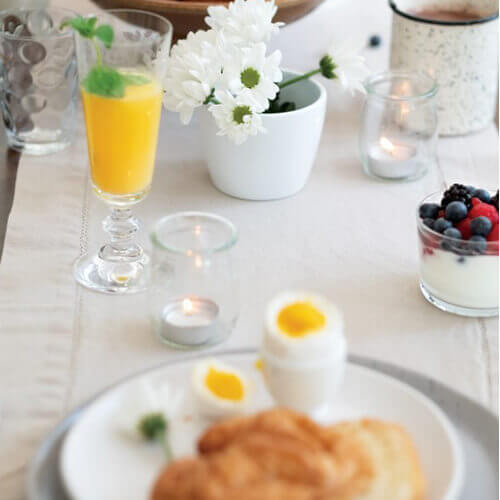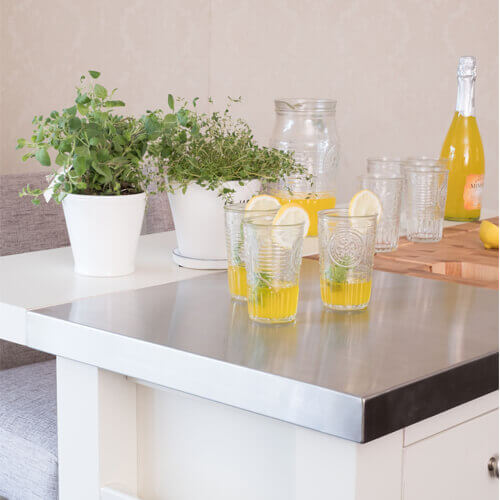 From Table to Plate!
Another way to add yellow to your table is to put it in your plates and glasses! Sunday brunch comes naturally to mind since yellow, the ultimate morning color, is a great way to kick off a joyful meal shared with your loved ones.
That is probably why guests often choose to serve the famous mimosa, a happy blend of half champagne or sparkling wine and half orange juice. Once poured into the champagne flutes, mimosas energize a table and cheerfully welcome the guests. Soft-boiled eggs also add a cheerful touch to a table and are so appetizing when placed in their pretty little cups.
There is also a tasty way to get yellow on your plates from lunch to dessert! In fact, we have a delicious recipe for a jar of lemon cream without the cream: a mouth-watering blend of freshly squeezed lemon juice, Greek yogurt and fresh cheese. A treat without too much guilt! To find it, simply consult the recipe section of our blog.
Throughout the centuries, cultures, fashions and trends, yellow has always had its place in our homes, and with good reason. This color is unequaled in creating a warm and attractive home. A yellow dining room creates a cheerful and welcoming atmosphere perfect for evenings when it is good to be together, around a good table with those we love.