Designers have long understood that nature does things well. It has always been a great source of inspiration in design, and for a very good reason: its soothing effect automatically creates a warm, inviting and relaxing atmosphere. Nothing is easier than getting that natural look. It's up to you to select and integrate botanical inspired objects to your space, and to do so quite naturally.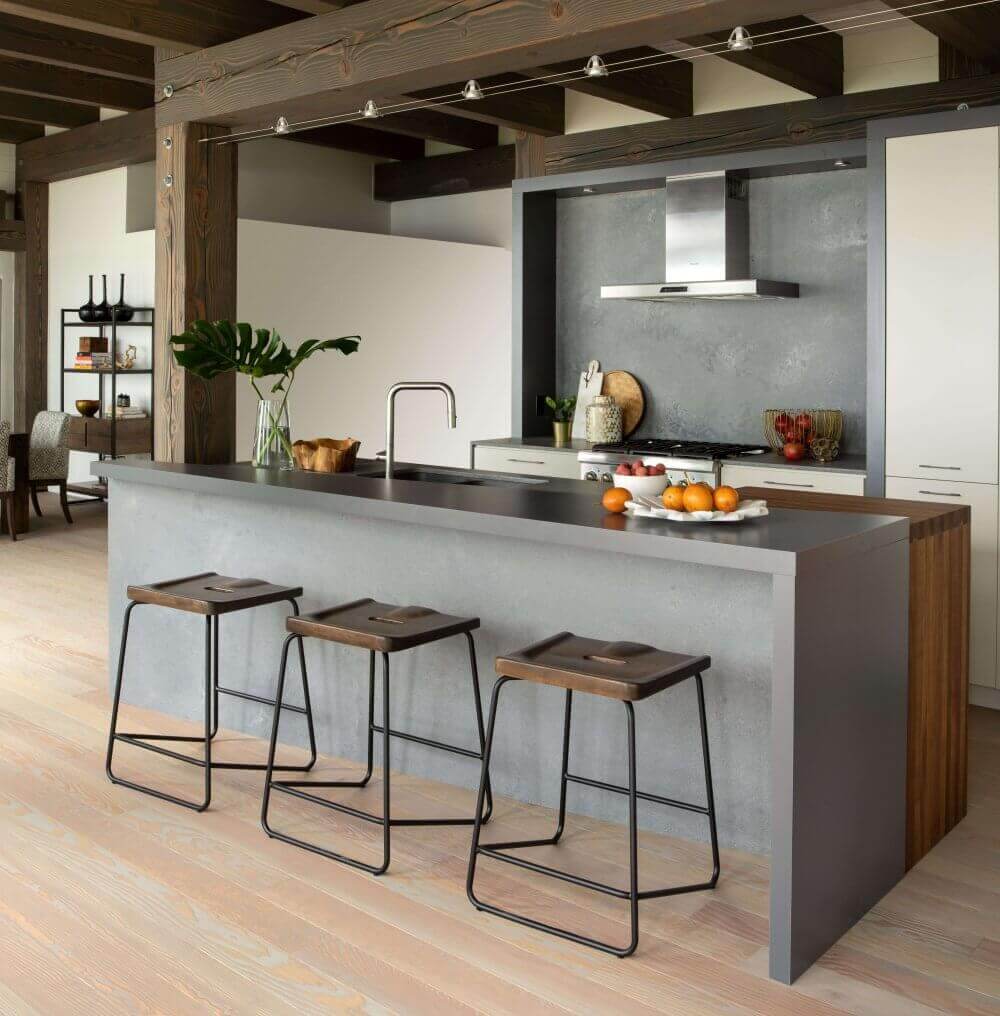 Wood, Heat Carrier
To bring out the nature of the garden into your home, wood is often the first thing that comes to mind. In addition to being durable, it instantly warms a room. Thus, a minimalist or industrial kitchen will still give an impression of warmth even if it is equipped with a concrete countertop.
There are a multitude of varieties of wood and finishes that can be found in just about as many styles of furniture. When it comes to choosing the right kind of wood, keep in mind that it naturally harmonizes with a wide range of colors. The choice is infinite: from mahogany to ash gray, it is easy to find the perfect shade to enhance your decor.
It's simple to understand why designers swear by this material, because when it comes to choosing it, it's almost impossible to make a mistake. Whether one prefers smooth and refined woodwork or the imperfect charm of raw finishes, wood offers plenty of choices.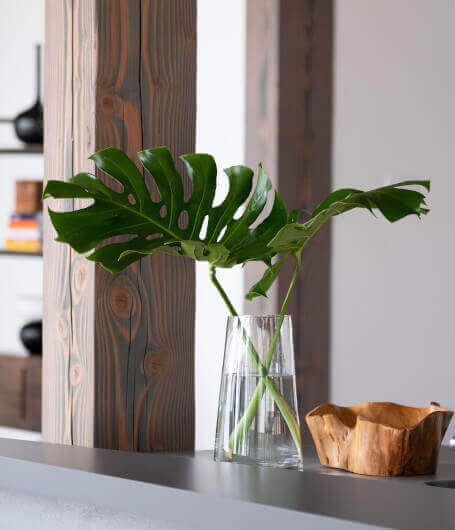 The Calming and Energizing Power of Color
To add a natural touch to your decor, opt for neutral colors. Shades of gray, taupe, white and cream should be favored. Accessories in earthy tones like a pretty wooden chair, a bamboo light fixture or flower pots can be used.
If you prefer a more dynamic atmosphere, choose accessories such as carpets, throws or colorful cushions that will fit perfectly with wooden furniture.
Focus then on the greenery to decorate any room with plants or flowers. You can even opt for cushions with botanical colors. You don't have a green thumb? Ask your florist for indoor plants that require minimal care. That way, you'll make sure to choose the plants that best fit your lifestyle.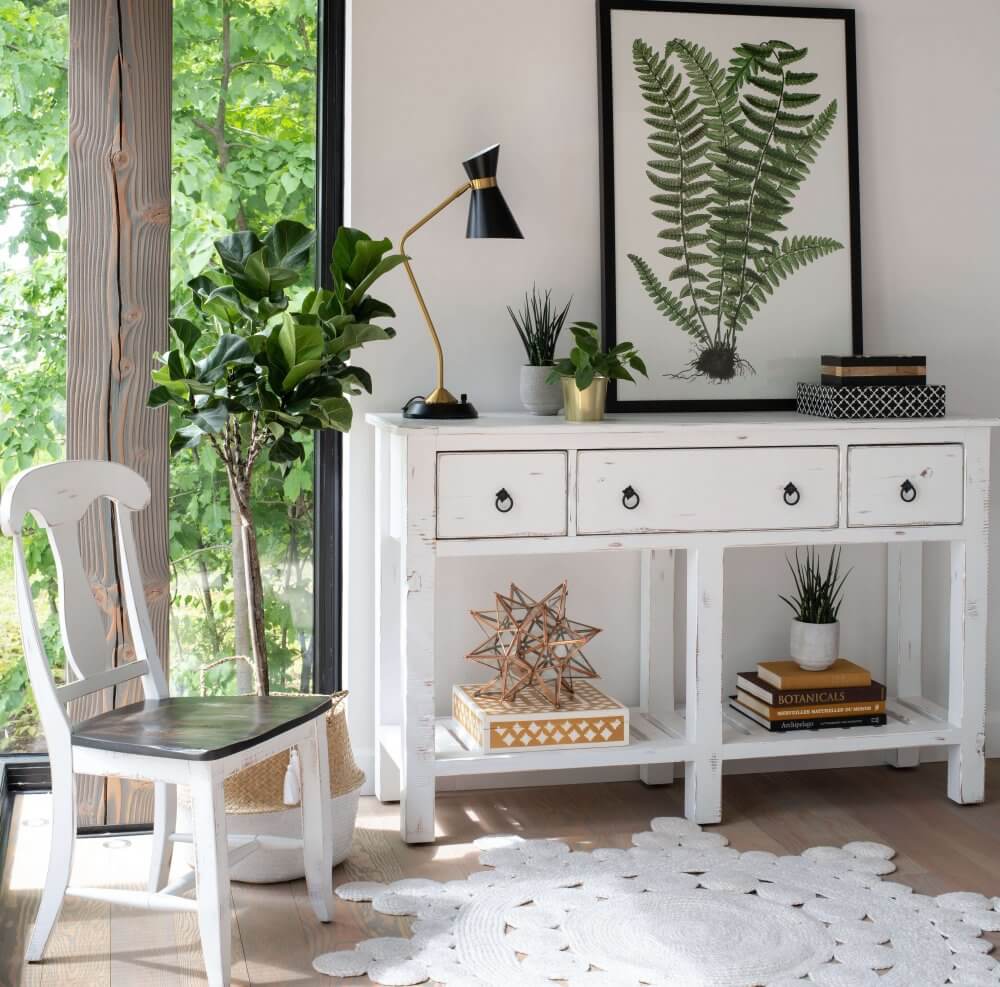 A Perfect Match
Accessories such as flowers and plants are not the only sure values to adorn your home with a vegetal atmosphere. Four key elements will help you create the desired atmosphere.
Mismatched flowers placed in beautiful vases or urns, or even square shaped pots for a larger bouquet will do the trick. It will instantly have a remarkable effect in every room. Decorative bowls, even empty, create a beautiful impact. You can also fill them up with elements from the nature like pebbles, shells, or fruits.
Take your glassware out of your cabinets. Place your finest glasses, the ones adorned with golden accents, monograms or other details that you like, on top of your furniture. Exhibit your family treasures or this retro piece unearthed at an antique dealer.
Candles of all sorts are easy to find in many different stores. All you need to do is to place a few in lanterns or in glass, metal or ceramic candle holders. Some candles are aromatic. To go all the way into the thematic, opt for apple wood or sandalwood scented candles.
Making your home an extension of nature is a well-known design technique. And rightly so because trees, flowers, water and stones have a real peaceful effect on human beings. Natural aesthetics, therefore, has the power to transform a home into this haven of peace to which we all aspire. Why would we choose not to?