When decorating spaces in a home, choose a color palette and then incorporate pieces that bring out those colors. One of my favorite color schemes in a home is blue and white. The color combination is so classic and timeless. Whatever your style maybe be, this color combo translates translates easily from different styles. Whether you gravitate toward modern, traditional, or eclectic, you can incorporate blues and whites into your own home too.
The classic blue and white combo invokes a nautical feel. Blues are very calming and remind us of the sea and sky. Blue is also said to be a power color which can inspire and motivate.  White is the ideal match for blue in decorating. They accent it each other so beautifully. In decorating a space in blue and white, there are a few things to keep in mind to make it the perfect combination of both colors while keeping with your personal style.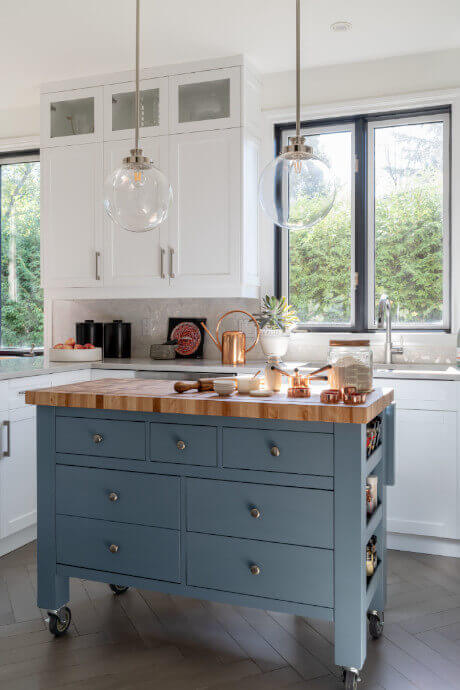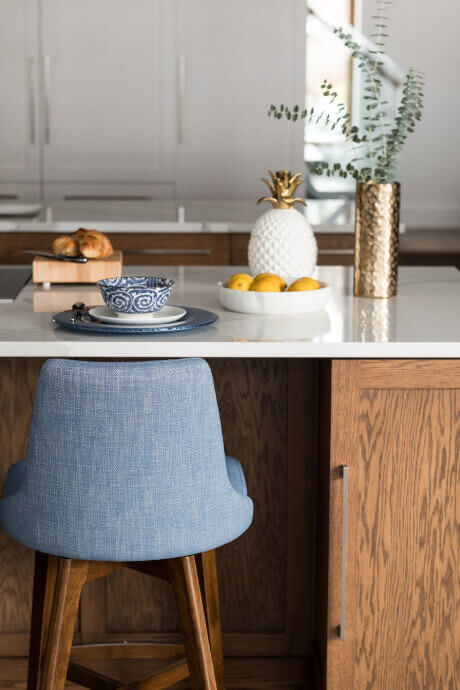 American classic blue and white
The blue and white color combination is so classic, sophisticated, and elegant. To keep with the traditional look, choose classic decor with blue and white color schemes. I always love a cluster of blue and white porcelain pieces arranged on an entryway table or shelf. You can also incorporate blues into your throw pillows and drapes to add an even more color to a room.
Nautical Chic Blue and white
Whether you live by the ocean or just dream of living by the ocean, blue and white are the perfect combination to create a space inspired by the sea. For a more nautical feel, blue and white stripes and gingham are beautiful patterns to add to your space. These patterns work well alone or can be combined.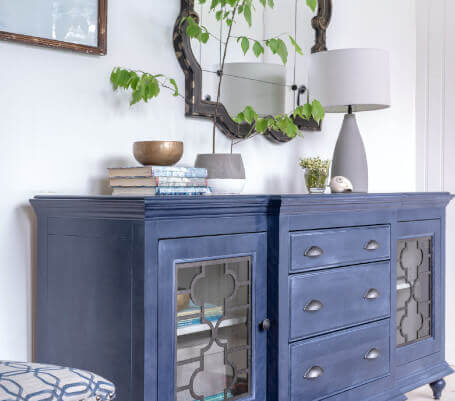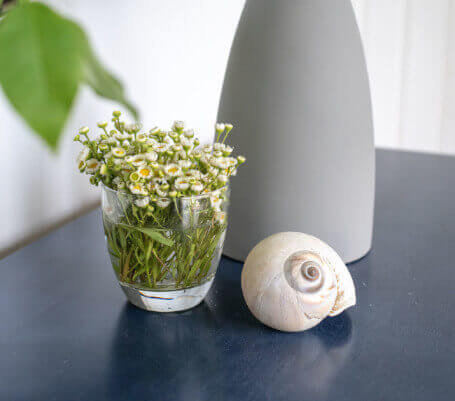 Statement blue and white
While blue and white can be a very traditional color scheme, you can also go bold and incorporate some blue statement pieces. Think of the white as your canvas. A blue velvet couch really pops in a white space. Or a blue baseboard in this entryway pops against the white molding on this wall.  If you're looking to go bold or make a statement, consider going outside the traditional patterns for more abstract blue and white designs. The traditional Japanese art of Shibori makes for a beautiful addition to any space. The indigo pattern adds interest and color to throw pillows and artwork for your walls.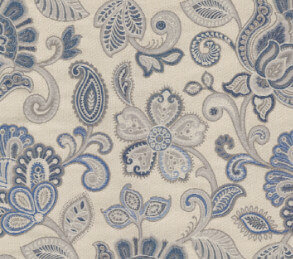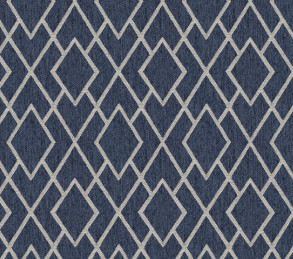 Decorating with blue and white in your home is always a good choice. Whether your style is classic and traditional or modern or eclectic, it works perfectly into any home design. Just small touches of blue can go a long way. Choose your favorites blue tones and don't be afraid to mix and match different patterns.