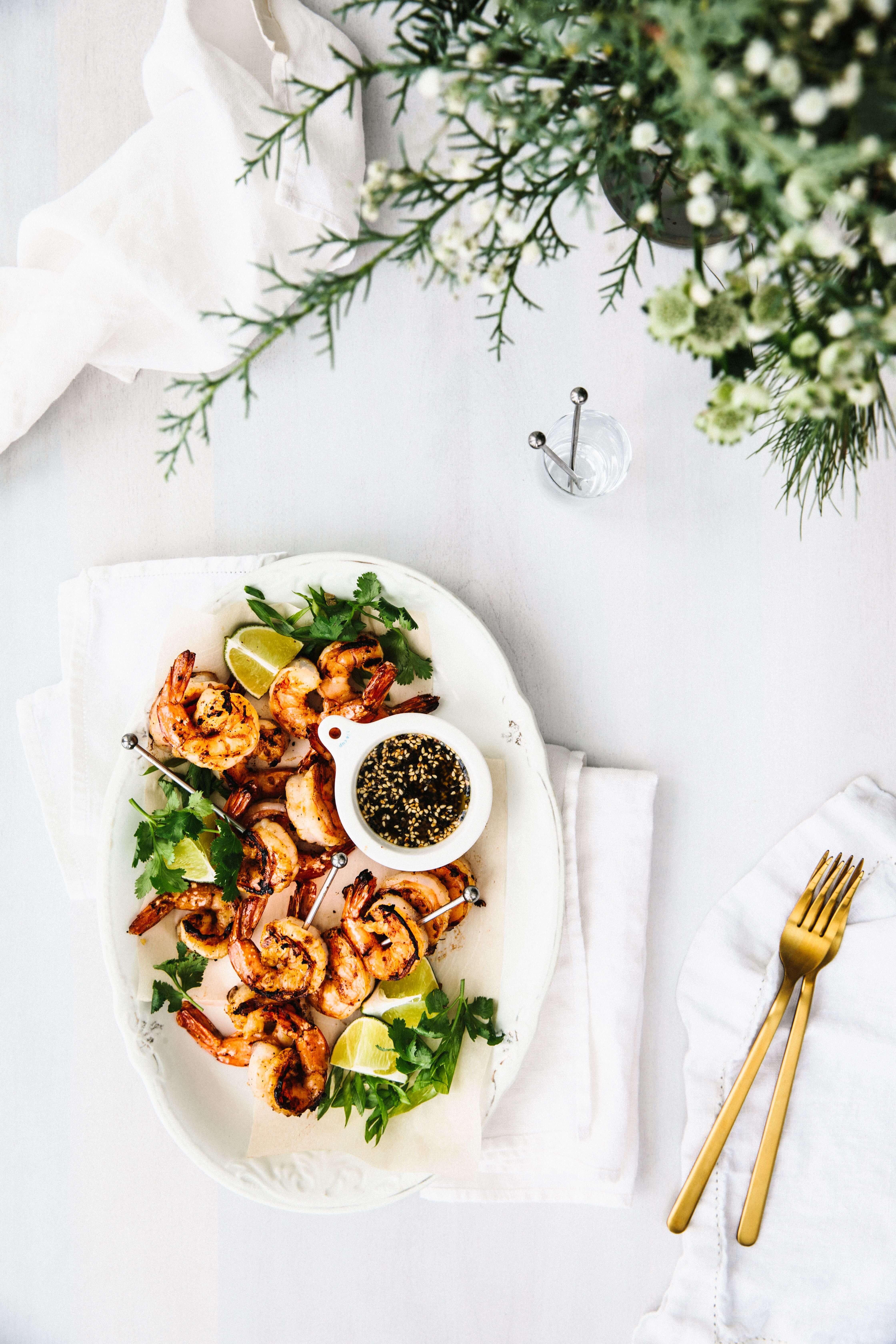 Servings: 4 to 6
Marinating: 2 1/2 hours
Cooking: 4 minutes
Ingredients
454 g (1 lb) large shrimp, peeled and deveined (size 31-40), with the tail
Juice of 1/2 lime
3 tablespoon maple syrup
2 tablespoon olive oil
1 teaspoon grated fresh ginger
1 stick of lemongrass, very finely chopped
Salt and pepper
Small bamboo skewers
Preparation
In a bowl, combine the shrimp with all the ingredients. Season with salt and pepper. Cover and marinate in the refrigerator for 2 1/2 hours.
In a non-stick skillet over medium-high heat, brown the shrimp for 2 to 3 minutes on each side or until cooked through.
Thread each shrimp on a skewer.
*Notes: You can easily double, triple or even quadruple the recipe if you want. For an easy shrimp sauce, whisk all the same ingredients of the marinade together, and add 15 ml (1 tablespoon) of soy sauce and 5 ml (1 teaspoon) of sesame seeds.