Peach, honey and coconut muffins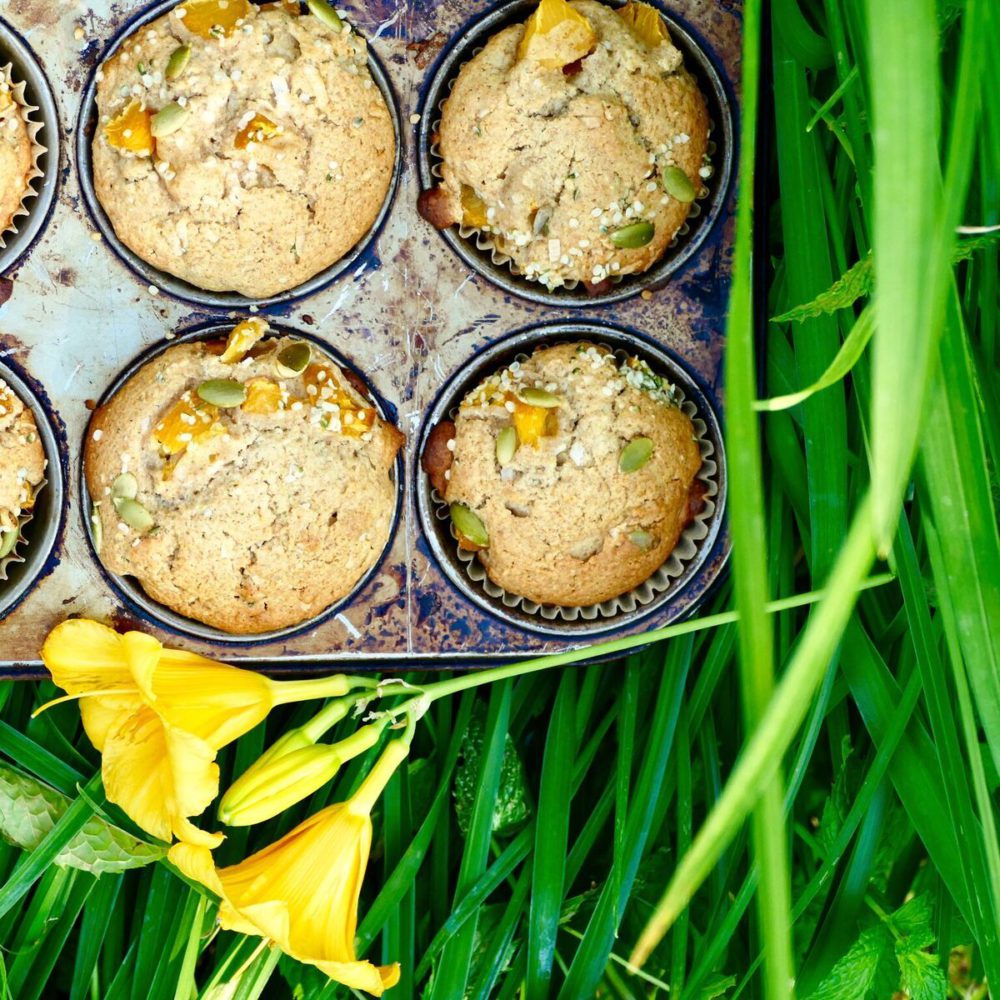 Serving: 12 muffins
Ingredients
½ cup (125 ml) coconut oil
2 cups (330 g) six-grain flour
2 teaspoons (10 ml) baking powder
1 teaspoon (5 ml) salt
1 teaspoon (5 ml) cinnamon
2 tablespoons (30 ml) ground white chia seeds
¾ cup (190 ml) honey
2 eggs
½ cup (125 ml) milk
2 tablespoons (30 ml) hemp seeds (optional)
2 cups (240 g) frozen peaches
¼ cup (30 g) pumpkin seeds
½ cup (60 g) shredded unsweetened coconut
Directions
1) Preheat oven to 350 ° F (180 ° C).
2) Grease a muffin tin or line with muffin papers.
3) Melt the coconut oil for a few seconds in the microwave and pour into a large bowl.
4) Add the honey to the coconut oil, followed by the eggs one at a time and blend well.
5) In another bowl, combine all of the dry ingredients and the chia seeds. Mix with a fork.
6) Add half of the dry ingredients to the first mixture, followed by the same amount of milk and repeat.
7) Cut the peaches into small pieces and add them to the hemp and pumpkin seeds.  Add the shredded coconut and stir lightly.
8) Fill the paper cups or the muffin tin and bake for 30 to 35 minutes or until the muffins are completely cooked.
9) Take out of the oven, let rest 5 to 10 minutes. Unmold and enjoy!