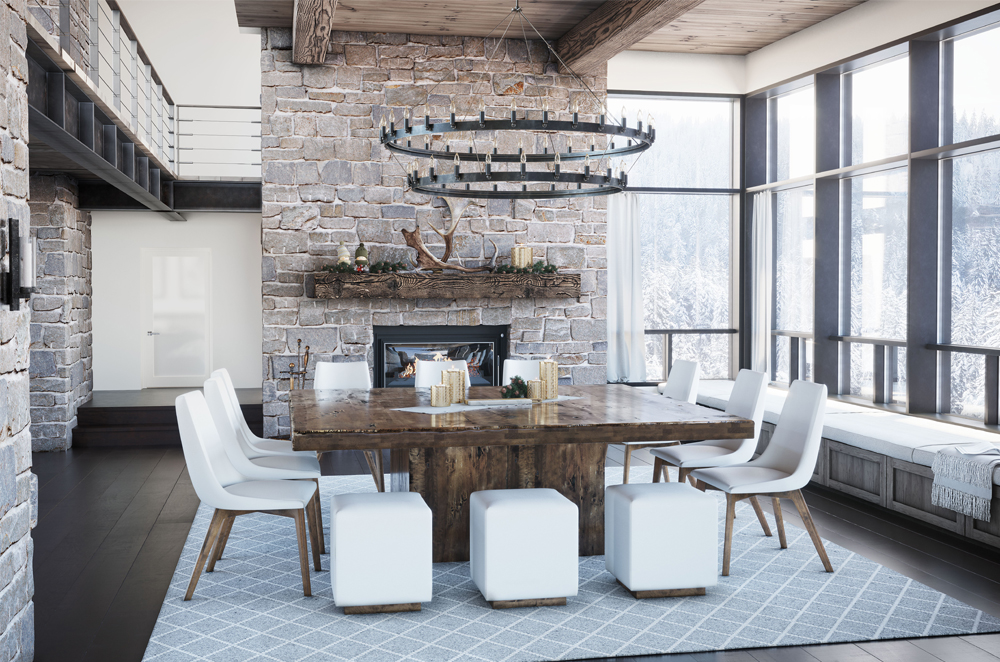 We all aspire to one day have our dream home. Of course, we want our house to be pretty, but also fitted to our needs. A house has several elements that complement each other to form a whole of our own. Furniture and accessories are, of course, an integral part of this "everything." For some, the choice of furniture is easy, simply by going directly to the store or online and selecting what is available on the market. For others, the task may be more complex.
With the Pinterest of this world and all the beautiful inspiring images that the Web has to offer, the choices can become more complicated. It is easy to let go and want to dress our house with all those pretty things that we see. However, those things are unfortunately very often inaccessible. With all these options, sometimes we think it is impossible to find exactly what we have in mind. We like this dining table, but we would have preferred it to be a little bigger. Or we love this buffet, but it is way too big for our little dining room. Well, good news! Canadel's Signature program is the solution!
The Signature Program
The choice of furniture is usually a fairly important and thoughtful decision. We compare several of them and think about it well before the final choice. We want furniture that is adapted to our needs and our spaces. These are significant purchases that we don't make every day, so we are looking for quality and a sustainable style that we won't get tired of anytime soon. All Canadel products are made from superior natural wood and assembled by hand. In terms of quality, we are reassured.
The company understands very well the lifestyle sought by its customers and the importance of dealing with the right elements. In addition to offering basic customization with a choice of fabrics, shapes, tops, bases, finishes and more, Canadel goes even further to allow you to really make your dream furniture come true!
Something For Every Room
There are several options available to you. Every detail of the furniture is already customizable, but if it doesn't quite match your needs, no worries. You can practically adapt everything to your liking. For example, if your home is the gathering point for all family celebrations and you are looking for a table large enough to accommodate everyone you love, it is possible to make a custom-made one. Also perfect if you have a very large family: a 26-feet table has already been made! There is no limit to receiving those you love! No worries if, on the contrary, your children have left the house and suddenly this large family table seems a little empty for everyday life. Signature program or not, it is possible to design one for every day, including an extension to accommodate everyone during the reunion with the family. This is an option available to all table models!
Some houses have their charm by their atypical design. Some rooms may be more difficult to furnish because of their size or shape. It would be a shame not to take advantage of the full potential of each space because we are simply not able to find the right furniture to bring it to life. Canadel not only accompanies you in the making of your furniture, but also in the design of them. We all have our strengths, but we are not all experts in decoration. That's why the company offers an online tool and personalized service at its retailers to help you realize all these ideas that jostle in your head.
Everything Is In The Details
The dimensions of a room are an important aspect of choosing a piece of furniture, but what often makes all the difference are the details. Sometimes you love a piece of furniture, but something bothers us. A simple detail can make the difference in whether you decide to buy it or not. What is great about the Signature program is that we can customize every little look of our favourite furniture. Beyond all the customizations already offered, you can even go so far as to modify all the features. You found the buffet that would be ideal for the dining room, but the wooden doors are too massive? They can easily be replaced with glass or mirror doors for a more chic and uncluttered look. The same goes for a dresser in which you would like to exhibit the nice dishes and tea services: simply replace the wooden shelves with glass shelves to highlight these magnificent antique objects.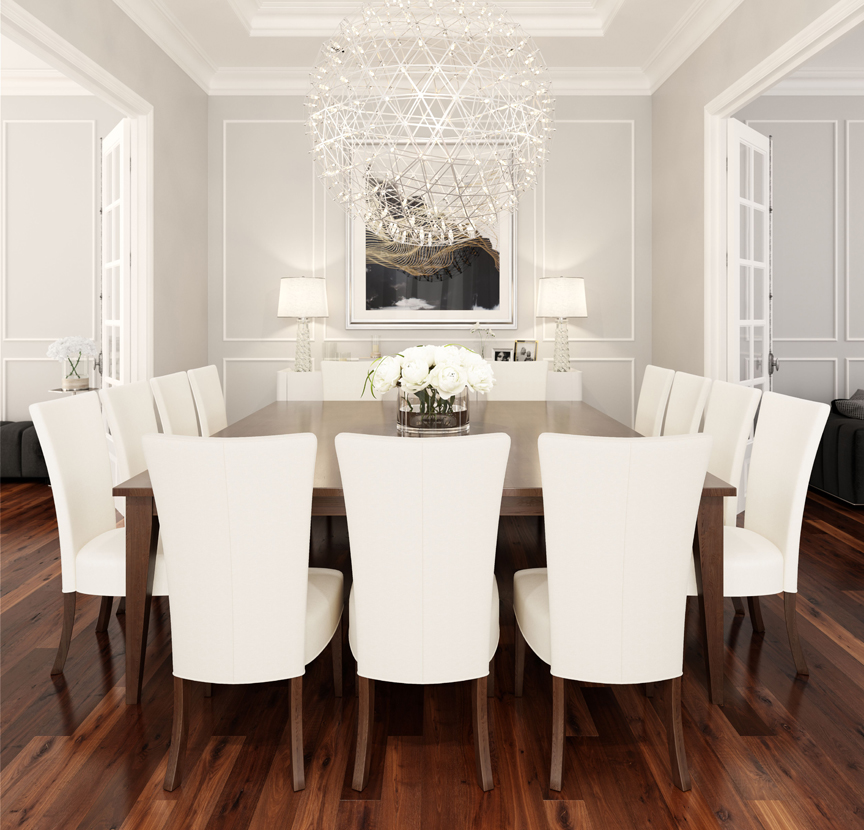 Changing the handles, adding a hutch to the buffet, nails or arms to a chair, nothing simpler. Personalization even goes so far as to allow you to use your own fabric. It's time to finally use this beautiful fabric bought while travelling even if you never thought to use it! It is possible to cover a stool, bench or dining room chairs to your liking to really add your personal touch to your décor.
Nothing Too Beautiful
As the saying goes: "There is no place like home!" That is why we strongly believe that your home must live up to your expectations, your needs and your desires. A home is built slowly, carefully. It is therefore important to take the time to really choose furniture and accessories that suit you, make you happy and will also be sustainable. But since sometimes madness trumps reason, it is also possible to get a 24-hour submission for your most impulsive ideas! Because we are also passionate and we understand very well that life happens at different and changing rhythms for all. So dare to add a touch of craziness, achieve your ideas and finally have the décor you've been dreaming of for so long!