Bring Some Magic to Your Holiday Table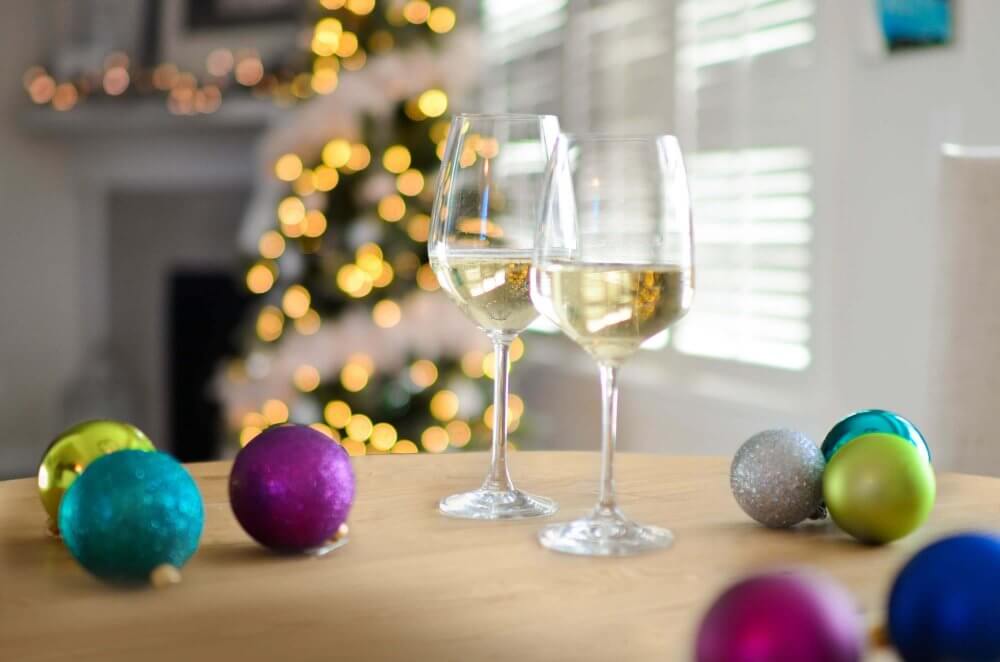 The tradition of decorating the Christmas tree and the entire home for Christmas is not new. Indeed, for centuries, families all over the world take that pretty seriously and even create their own traditions. The customs can be very different from one country to another, or from one house to another, but the main goal remains common for all: celebrate the holiday season, this unifying and happy time with the people we love.
What better way to put oneself in the holiday spirit than to embellish our decor! For Christmas, succumb to the latest trends and add some magic to your home: trilogy of rich colours, glittering metals, raw and natural materials, hearty and cozy atmosphere are waiting for you.
Muffled Mix and Match
As you may have read in one of our articles, the mix and match is one of those trends that applies to everything! This year, we dare to set aside the traditional red-green-white trio and instead, we opt for the trilogy of colours that will punctuate the next year: the green, blue and purple. We are talking here about rich and felted colours such as emerald green or pine green, deep navy blue, royal blue or teal and a vibrant purple, in a darker tone or even in a rosy hue. The three shades are surprisingly very easy to combine and will add the perfect dynamism to your decor. This colourful combination may seem dark in the eyes of some, but it really creates a unified and deeply chic effect. It's the perfect balance between tradition and modernity!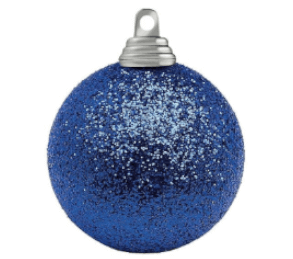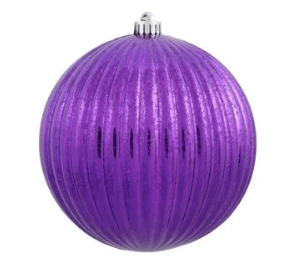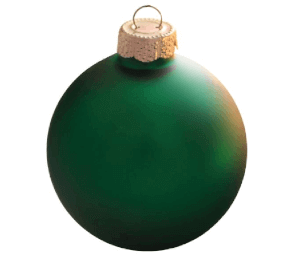 A Touch of Gold for the Win
Brassy candlesticks, light garlands, dishes with golden details, glitter pillows, etc., etc., no doubt, the holiday season will be bright and warm! Metallic effects such as copper and silver are Christmas regulars, but this year, it is the gold that steals the show and invades your decor from the living room to the table. It is no coincidence that this colour throne among the other metallic options, as brilliant as they are. Indeed, the reason stems in the first place from the trend of Art Deco, rococo style, which is still really actual. Also, the influence of the 70s and the warm colours inspired by it such as ochre, which carves a place of choice in our decorations, is very similar to walleye. By the same token, for those who want to try out this trend, but less appreciate the bling-bling effect of gold, ochre is a very interesting alternative.
Although this trend is inspired by the past, the intention is to recreate the enchantment and magic of the holiday season, but in a modern and unconventional way. This is where the marriage of gold and the blue-green-purple trilogy comes into play for a result of the most sophistication and elegance! If you do not want to fall too much into the precious look, you can also easily – and beautifully – match any golden tones to neutral colours and raw materials, which brings us to the next trend …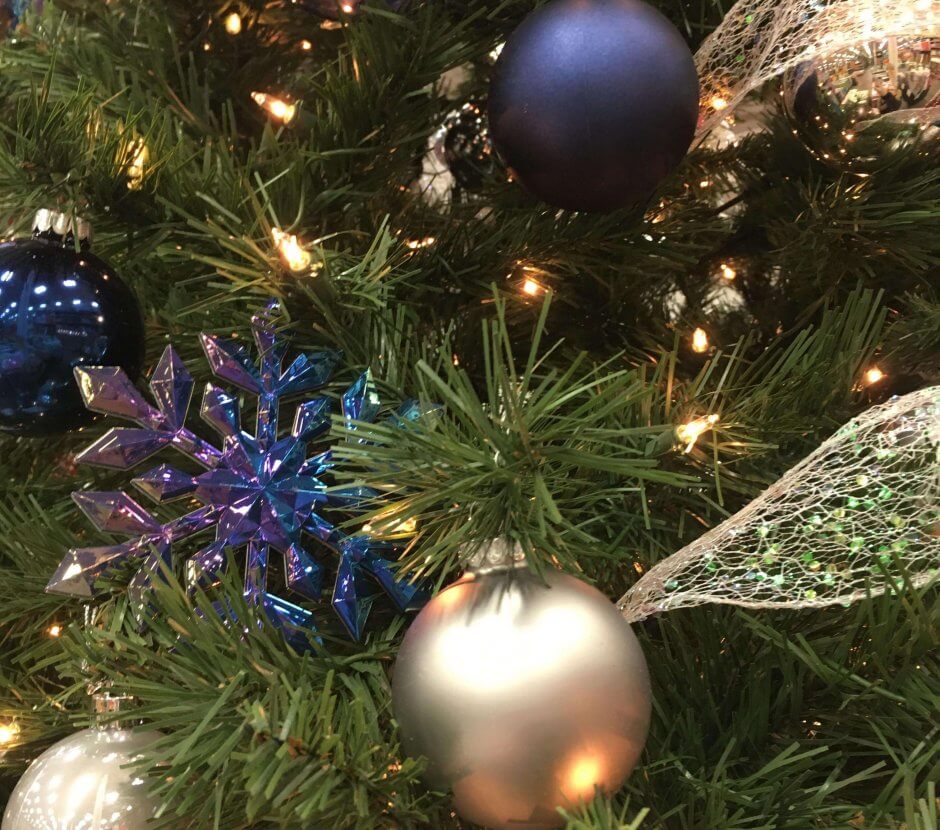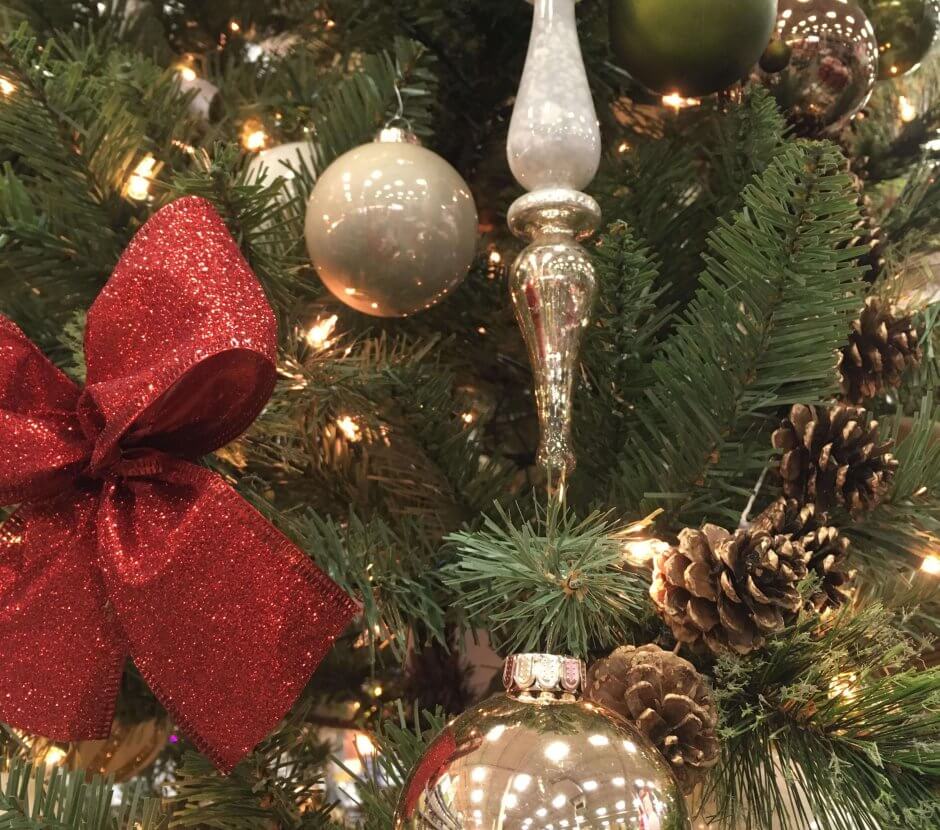 Refined Simplicity
Fans of the Nordic style will be delighted to know that one of the biggest Christmas trends is the Lagom style. This one fits in the line of thought of simple happiness, slow life movement and cozy comfort. We focus here on clean lines, raw materials, soft colours and a touch of nature. For example, it only takes a few branches of fir or eucalyptus to be in the spirit of the holidays. We opt for gift wrappers in kraft paper or neutral colours, only a few ornaments in the tree and we create our own decorations with paper or branches. Some touches of colour and gold are, of course, allowed to brighten the decor a bit and fortunately, the three trends presented fit perfectly together to create the most beautiful and magical table!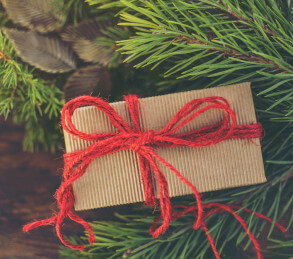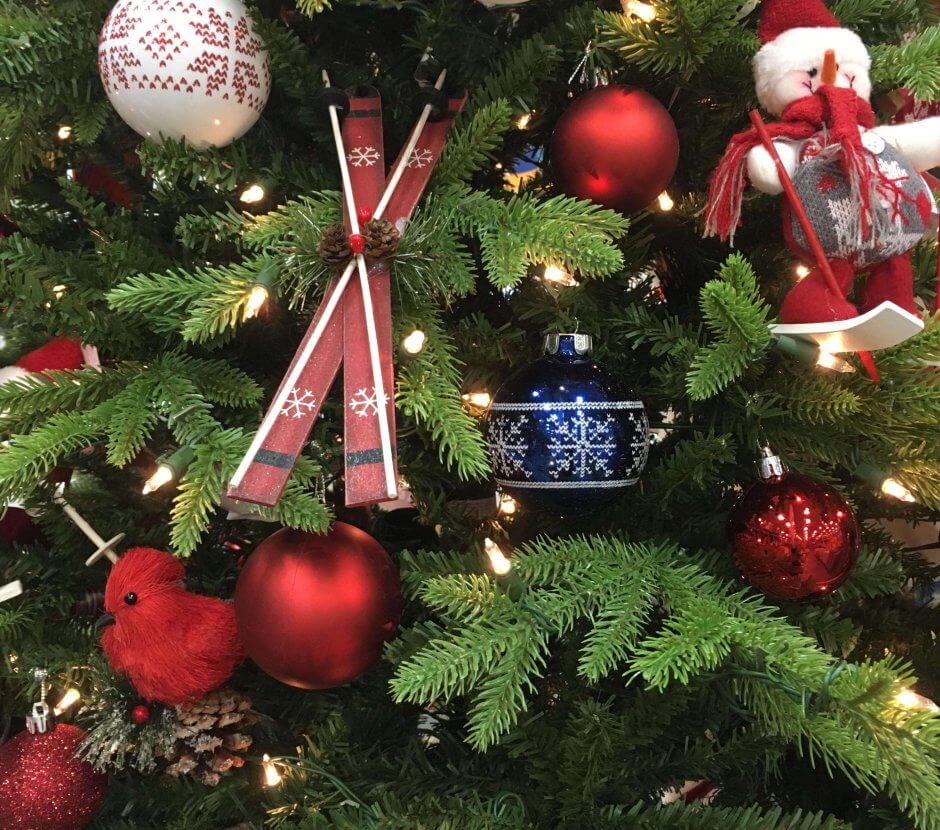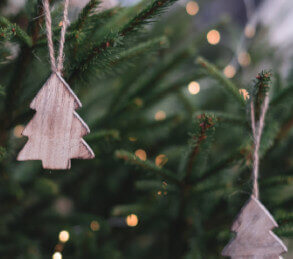 Dinner Is Ready!
This year's dominant trend, the mix and match, allows you to choose one or all holiday trends to create a magical and enchanting table. For example, to incorporate the colourful trilogy, choose a forest green or navy blue tablecloth, some plates in different shades of purple, blue or green that you place according to the art of the table's etiquette. Then, simply add a bright touch with brass cutlery and gold-rimmed glasses. In the centre of the table, place one or more vases with golden details. You can also opt for very neutral and simple vases, inspired by the Lagom style, in which you add some pinecones, fir or eucalyptus branches. Also choose some high, plain and refined candlesticks to add a little atmosphere.
Whether you choose to go all the way, or simply follow one single trend, here are some tips and ideas to create the perfect holiday table:
The centrepiece is one of the most important elements of a successful table. Opt for a vase filled with foliage or winter flowers, a glass bell filled with Christmas balls or simply a wooden log decorated with some festive decorative elements.
If the table is too small, go for a bright table sky. It's simple, choose a colourful or clear garland and attach it to both sides of the dining room, above the table. Then add some fir branches or decorative ornaments between the bulbs and voilà!
A table runner is also an interesting idea to decorate your table. Sprinkle it with some golden confetti or glitter, pretty ribbons, some pine branches or little wooden stars. You can also simply line up some candles or lanterns!
Popular colours, favourite materials, essential styles, many small touches are necessary to achieve the total look for a trendy and contemporary Christmas. The holiday season only lasts a few weeks, so seize this opportunity to create a decor that will be noticed, festive and audacious! It's also the perfect time to take a break for our busy life and enjoy quality time with family and friends.