A Tradition to Be Renewed
Around the excitement of the holiday season, opinions are divided. Some are eagerly awaiting to begin preparations for Christmas, while others are prohibited from uttering the word until at least mid-December. Whether one agrees or the other, it is now proven that people who start to decorate early for Christmas are happier!
So being happy is that simple? Hurry out your boxes of decorations and lights garlands! Of course, Christmas is strongly associated with childhood and family time, but that doesn't mean you have to stay in old habits. The holiday season is just a time that makes people happy and your décor should bear witness to this and reflect your personality.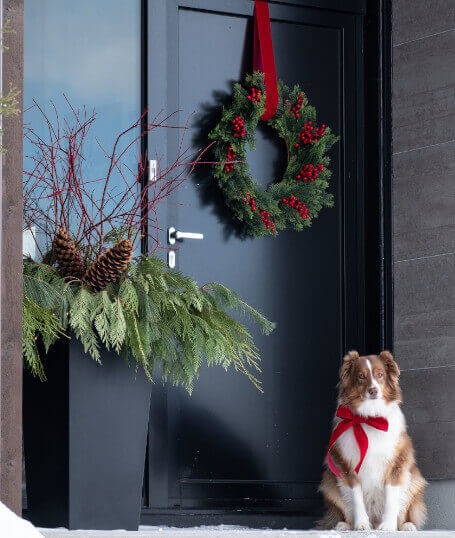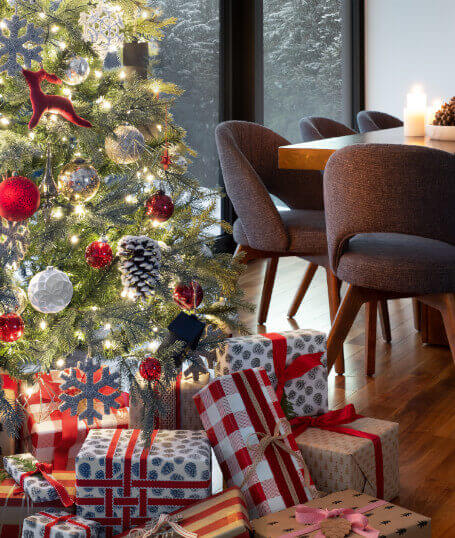 A Natural Holiday Season
One of the trends of the hour for Christmas is everything nature-inspired. The inspiration comes from nature to create a neutral and rustic décor, but simple and warm at the same time. To achieve this, prioritize decorations made of wood and glass. Flowers and dried plants are also popular this season. For example, replace the traditional fir crown with one made from eucalyptus leaves. Decorate pretty vases with a bouquet of little white flowers or cotton flowers. You can even go straight into your yard and cut some fresh pine branches to decorate and add a festive perfume to your home!
Avoiding plastic makes it possible to use rich and natural materials that will make all the difference: jute ropes as ribbons for gifts or, to hang decorations, branches of wood to make a fir on the wall, holly branches, dried fruit, and pine cones as ornaments, etc. Be inspired!
In terms of colours, since the trend is inspired by nature, green is definitely part of the colours chart. However, you don't have to choose the traditional forest green, all green cameos are allowed. The green, red and white trio also consists of a base of the rustic/natural trend. You can also go for neutrals with beige, white and grey. The accents remain the same, you can never go wrong with a few touches of gold, bronze or silver. In terms of patterns, tartan remains a timeless classic!
Since this trend has a mix of several elements, stay simple. For example, you can easily decorate a side table or coffee table by pairing a few wooden candlesticks with large white candles and a few branches of fir. You can also opt for beautiful vases or decorative plates in which to place a few pine cones alongside a brass lantern. As for armchairs, sofas and benches, only a few decorative cushions and wool or checkered throws are enough to blend in with your holiday décor!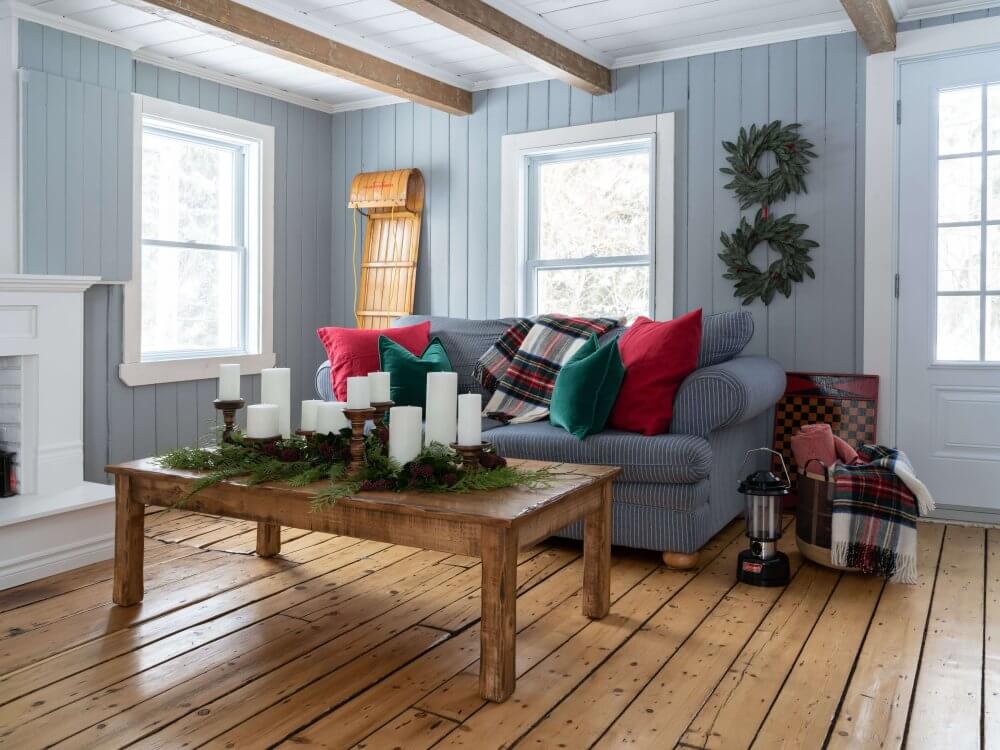 Oh So Chic!
If you've given enough with the traditional Christmas theme or it just doesn't fit at all with your décor, you can still decorate festively for the holidays. Fortunately, the chic and minimalist trend makes its place for every occasion.
The first trick that characterizes a chic décor is a duo of contrasting hues. So opt for the metal of your choice (gold, silver, bronze, brass) and a strong shade (a pastel colour or a dark hue). Mineral hues are very popular for this Christmas and the big trends of 2020. Think of earth colours, but also richer colours like those of precious stones.  If you're more neutral, you can even opt for the ever-winning black and white duo. The idea is to create a simple, coherent and elegant décor in all the elements that make it up.
To achieve a chic and contemporary décor, focus on the essentials. Keep your décor clean, choose elements of simple geometric shapes such as round and straight lines. Plain and round ornaments or in the shape of flakes or stars, candlesticks with high candles, garlands with lights of white hues, etc. Patterns are not the stars of this trend, which is rather minimalist. However, a simple stripe, polka dots or neutral cashmere patterns can fit into the theme. If the traditional plaid pattern is imperative for you, choose it in very sober shades or even tone on tone. The focus should be on your contrasting duo and metallic elements.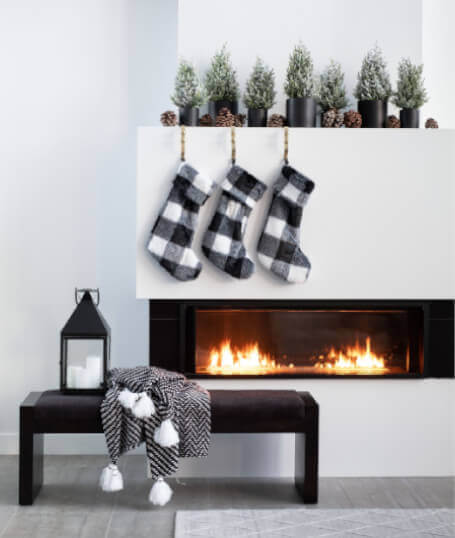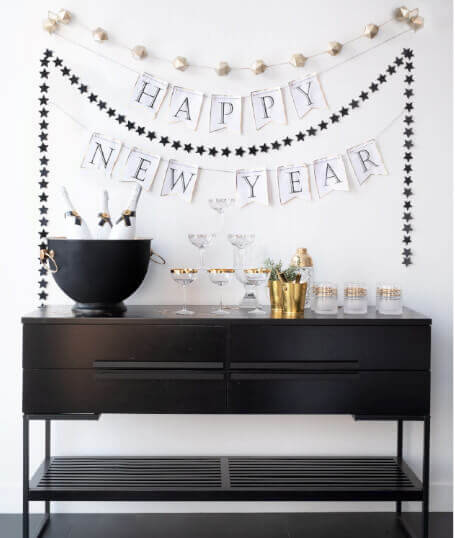 To make your décor festive and convenient when you welcome guests, consider using the furniture in the kitchen and dining room. It is easy to concentrate the decoration around a buffet, for example. Add a small table path on top or some metallic confetti, then the ice bucket and other items for the minibar or a few food platters. Decorate the adjacent wall with a light garland or Christmas-themed one. There is also nothing simpler than changing the chair seat cushions when possible or adding a few decorative cushions to make it more comfortable and welcoming.
For the table, porcelain, ceramic or glass dishes are prioritized. Amaze your guests with pretty velvet or satin napkins, adorned with metal towel rings. Personalize the seats with seat marks and a small branch of fir on each plate. For utensils, take out the silverware or choose a beautiful gold, bronze or black set that is placed according to the dining etiquette and according to the number of services.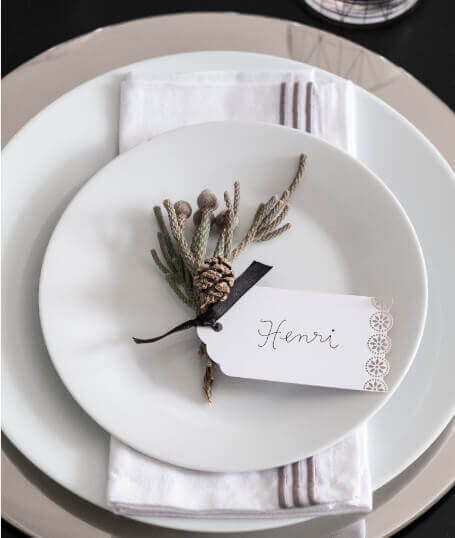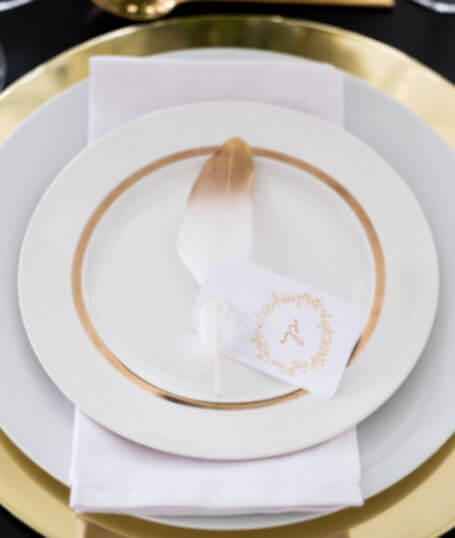 Receiving: The Most Precious Gift
The holiday season is a magical time of year that forces us to slow down for a moment to spend time with friends and family. Why not take the opportunity to multiply these moments and invite loved ones to take part in the decoration of your home? Take the opportunity to spend even more time together and build an atmosphere filled with history and memories. This could become your little tradition to renew every year.
Receiving well means having an inviting and warm décor, good recipes concocted with love for your guests and carefully thought out little touches. Receiving is an art that consists of several small things that can be different for everyone. No matter what your home looks like, remember that the important thing is to fully enjoy the joys and precious moments with those you love. You may not know it, but welcoming people into your home for the holiday season may be the most precious gift you could give them.