3 Ideas for Homemade Christmas Decorations
The most wonderful time of the year is upon us once again, to the delight of many. To brighten the rather gloomy month of November, some people are already breaking out their holiday decorations. One particular pleasure of kids and grownups alike is, of course, the illustrious Christmas tree. Once it's up and arrayed in all its ornaments, the tree instantly makes any space feel festive and joyful. That's why it's never too early to think about your decor and what will adorn your tree this year. Here's a brief guide to inspire you and help you get in the holiday mood.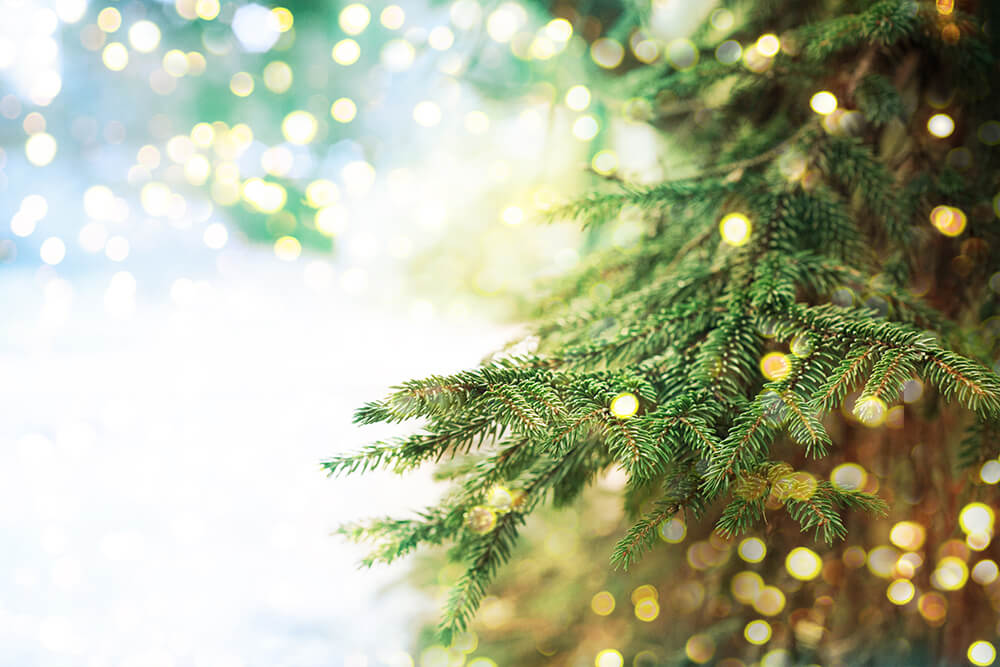 Oh Christmas tree!
The first step is to decide whether you want a natural or artificial tree. The type of tree can certainly influence the style of your decorations, but it really comes down to what ornaments you choose to create the desired effect. This year, there are some prominent trends in the Christmas tree world.
The first is Scandinavian style, which we have been seeing all across the design world for some years. The keys to this Nordic-inspired style are simplicity, minimalism, and natural and raw materials like wood, card stock, and neutral colors. Next, the winter wonderland trend is growing in popularity. It focuses more on cool colors like pale blue, white, and silver, as well as on materials like faux fur, feathers, sequins, pearls, fake snow, and everything that evokes winter and the cold. The eclectic style is all about mixing and matching colors, patterns, and materials. It includes such elements as ornaments with special shapes, unusual items, exotic animals, flowers, and pom-poms. Last, but not least, traditional decor never goes out of style. You can't go wrong with the legendary red-white-green trio, gold and silver accents, ornaments of woodland animals, stars, classic winter items, and touches of wood.
Whichever trend you pick this year, you'll inevitably have to decide what ornaments to hang on your tree. While stores are filled with hundreds of options, why not combine fun and function by making your own? We have three easy-to-make ideas for the whole family. Take this opportunity to slow down, use your imagination, and spend some quality time together.
Option 1 – Transparent Christmas balls
Widely talked of for this Christmas, transparent balls are an original and fun option. The idea is to draw inspiration from snow globes and create your own tiny worlds.
First, select your ball. You can choose from a number of sizes and tints. Some clear balls are coated in colored film, which could add just the right amount of flair to your ornament.
Next, remove the cap or open the ball and get started! For a classic, natural look, you can add small pinecones, eucalyptus leaves, fir twigs, fake snow, or even a tiny snowman or reindeer. If you're inspired by the winter wonderland or eclectic trends, you can give your ornaments a festive feel by filling them with sequins, feathers, flowers, pearls, or metallic garlands.
For the finishing touch, choose beautiful ribbons to hang your creations and you're all done!
Multiple balls that are identical or similar will give your tree a cohesive, traditional look. You could also personalize your ornaments by decorating each one differently to create an original, unique, and colorful tree.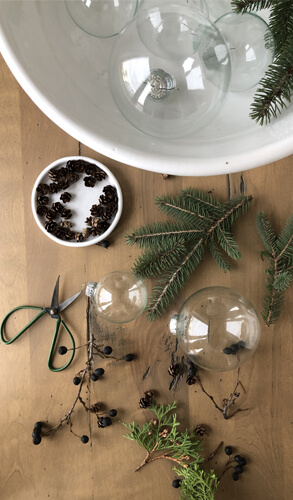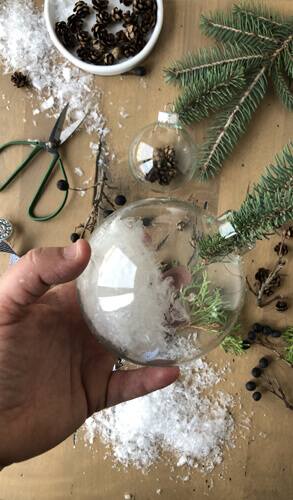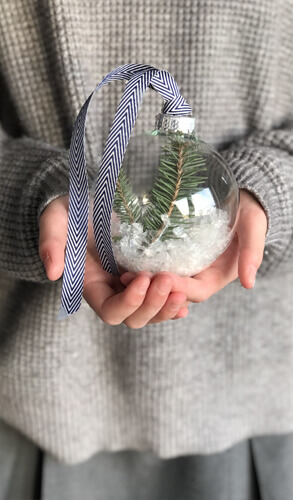 Option 2 – Kraft paper balls
This option requires few materials, but more precision.
You can find Kraft paper balls in craft stores or cut shapes such as gingerbread men out of card stock. We like the character and color of this material—sometimes keeping it simple has the most impact.
Grab your colored pencils (or brushes) and put your artistic talents to work by drawing pretty patterns on the paper ornaments. For a winter feel, use a white pencil crayon to draw patterns such as thin stripes, snowflakes, polka dots, or other shapes that fit your theme. Using a gold or silver pencil crayon will also yield eye-catching results.
And there you have it! Now you're ready to hang your creations on your tree. Intersperse these balls with other colorful or sparkly ornaments to give your tree balance.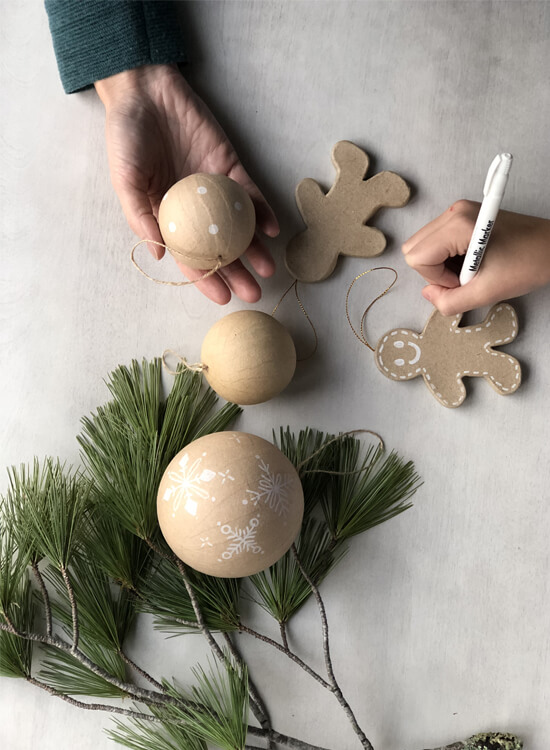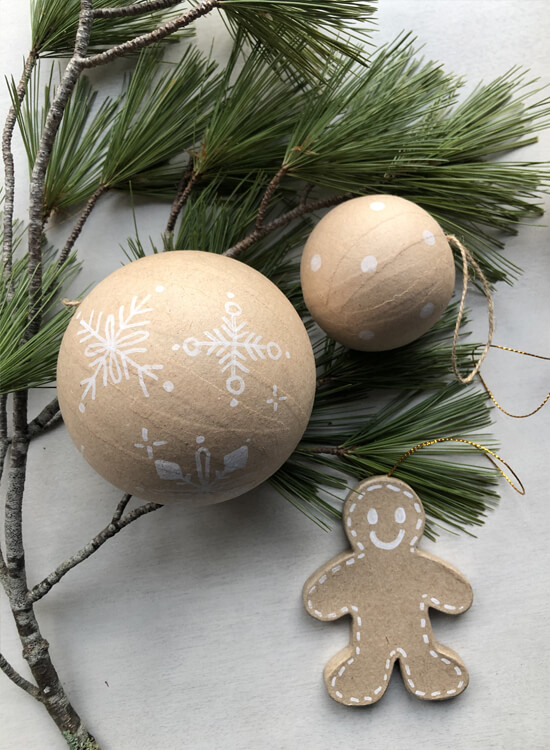 Tip: Kraft paper can also be used as wrapping paper. It's a great way to personalize your gifts because you can add a brief message or drawings. You can also attach a sprig of fir, pretty string, and cinnamon sticks to give presents a lovely finish.
Option 3 – Cookie decorations
What's better than something that looks and tastes good? Everyone likes cookies, and they're a holiday tradition, so they're the perfect decorations to make yourself. Sugar cookies are ideal for ornaments. Everyone will love them, and they're easy to make and decorate.
On your marks, get set, bake! Here's a delicious recipe for you. These ornaments are easy to make, and you probably already have most of the ingredients in your pantry.
Once the dough is made, it's time to choose shapes. Gingerbread, snowmen, Christmas trees, and reindeer are holiday classics. You can also use other cookie cutters to make a star, heart, or circle.
Now it's time to decorate! Choose colors or patterns that fit your theme to decorate your cookies. You can also write a short message or a person's name in icing to personalize the tree or to make labels for gifts.
There's one last important step: Before putting the cookies in the oven, remember to make a small hole using a straw or toothpick so that you can pass a string or ribbon through.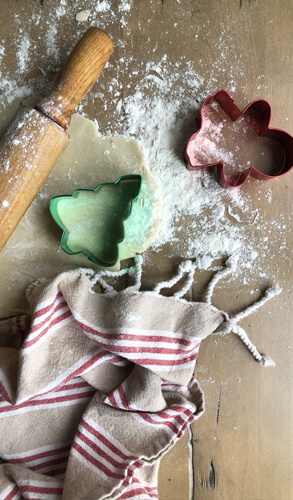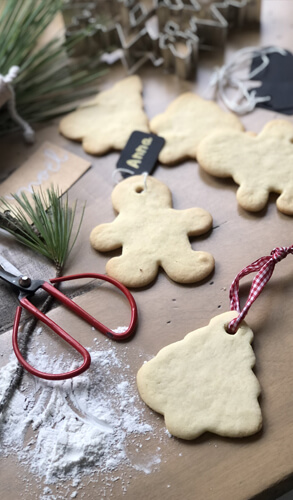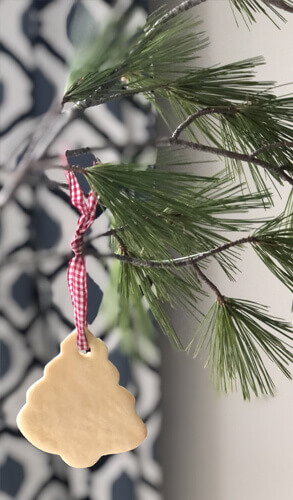 Fun for everyone
The good thing about making your own Christmas decorations is that everyone can enjoy it. It's a great opportunity to have a good time with family and friends and create memories as well as beautiful decorations. Your creations will make great place cards at festive dinners, tags for presents, or personalized ornaments to give as gifts. It's a delightful activity that can easily become an annual tradition and the perfect reason to get together and have a nice time with your loved ones. Over the years, your Christmas tree will become covered with memories, and your holidays will be filled with joy and small moments of happiness you'll look back on fondly.