Ultraviolet: Ultra-Easy to Love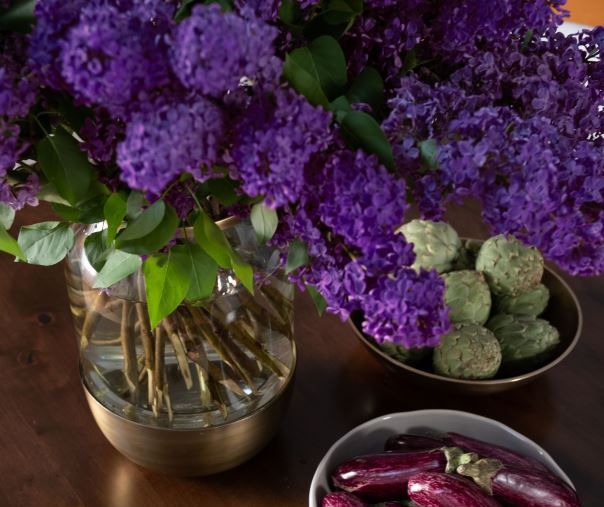 According to Pantone, the all-time colour expert, ultraviolet is the colour that steals the show for 2018. But how does this absolute master select the colour of the year? Just like in fashion, culinary art or design, they draw his inspiration from today's world, its evolution and all that surrounds it. They lead a constant search for novelties and new trends, all under the eyes of experts who analyze the different movements around the world. This year, ultraviolet was chosen for its human dimension, its versatility, its richness and its mysterious side that adds a touch of daring to everything.
But how to adapt it to your lifestyle?
The mauve may seem intimidating to some, but think again, because this colour is synonymous with spirituality, creativity and ingenuity. It is a colour that can easily suit everyone and that fits with a very varied palette.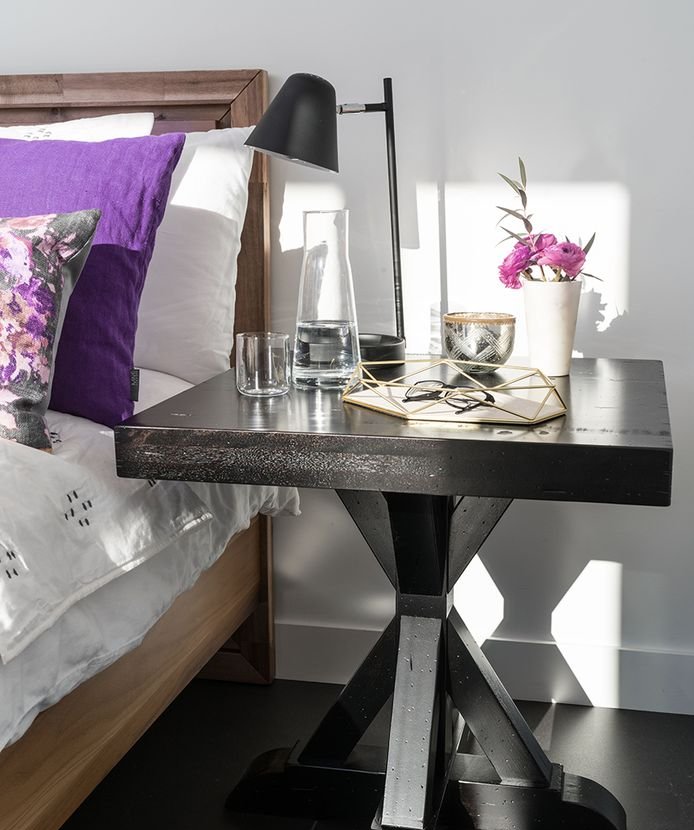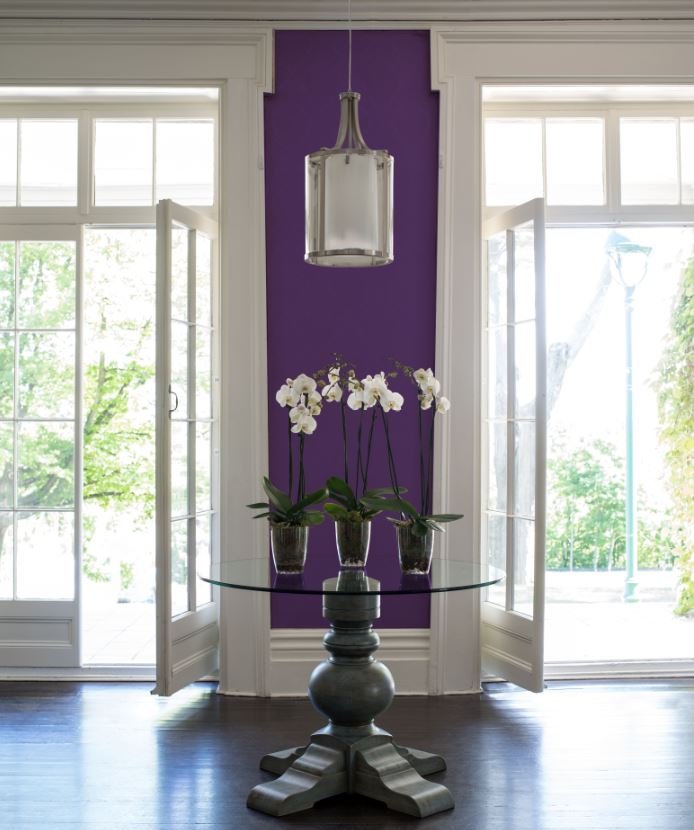 For the Fashionistas
Fans of fashion and all that is trendy know very well that colour-blocking is a trend that is here to stay. If you are part of this category, you will have no problem integrating ultraviolet furniture to your decor. The idea is to choose a key piece, whether it is a piece of furniture or even an accessory of this shocking hue to create a pop of colour. If you are neutral and love monochrome hues, all you need is one, but still quite impressive, element to add a lot of personality to your room. You can also opt for a pattern (flowers, checks, polka dots, stripes) to adopt the trend more discreetly. Whether it's a lounge-style chair or a bar chair, a coffee table, or a pretty loveseat in your living room, this colour will succeed in putting your favourite room up-to-date.
The same goes for make-up and clothing; the key is always simplicity. The mauve colour is suitable for all skin tones and iris shades, so it is very easy to wear, whether with a lipstick, a nice manicure or a handbag!
For the Naturals
No need to paint all the walls of the house in ultraviolet to follow the movement. As every trend is always better when you adapt it to yourself, an interesting way to incorporate this stylish colour into your home is simply to choose small decorative elements. Whether it's a set of candles, a frame, a throw or a cushion, all ideas are good to revamp your home with this beautiful royal tint. Purple is a colour that also refers to nature, inspired by wildflowers of the same hue. If you like a more natural and rawer vibe, simply mix purple accessories with wooden furniture. Opt for pale wood, which will fit perfectly with any shades of violet. You can also very easily match it with neutral colours such as cream, white, ivory and gray.
For the Romantics
It is certain that this colourful tint, in its integrity, is not suitable for everyone. Ultraviolet can be a little over the top for more discreet personalities. That's why it's just as interesting to take inspiration from this colour and opt for objects from the same palette, without necessarily diving head first into the trend. Lilac, violet, magenta, plum, Byzantium; an almost infinite variety of hues exist to let your imagination run. After all, ultraviolet represents creativity, ingenuity and marginality. It is therefore the ideal colour to adapt to your personality.
Whether it's a padded armchair or a velvet chair with wooden legs, a purple-coloured piece of furniture is the perfect element to incorporate into its decor for the romantics at heart. Nothing more romantic than a beautiful armchair or loveseat in these muted hues warmly enthroned in the centre of the dining or living room. In all simplicity, a bouquet of lilac or chrysanthemum on the dining table, or on the buffet can also very well be enough to enhance your decor.
In terms of accessories, go for a beautiful piece (a classic that will never go out of fashion is the amethyst, a precious gemstone), a watch or a pair of sunglasses in pastel shades.
If you want to really go for it, dare to pair ultraviolet with complementary and hyper-feminine colours such as pink, plum or even yellow.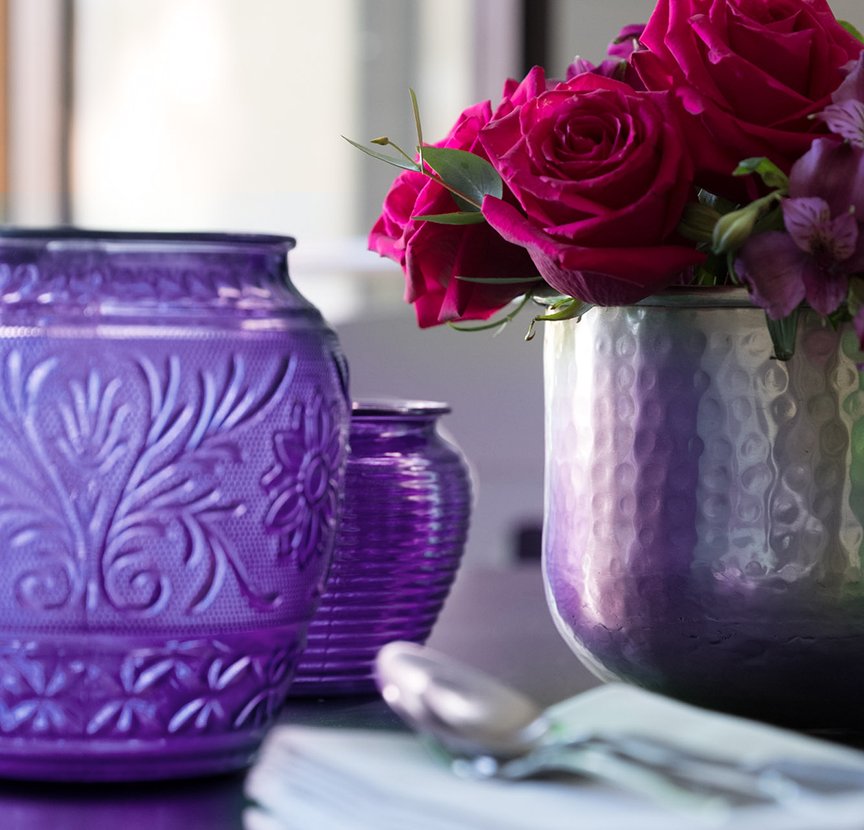 Tastes and Colours, We Do Not Discuss
Colour hyper popularized in the 80s, the ultraviolet makes a comeback in 2018 under ultra-modern tunes. Whether you are a huge fan or not at all sold to the idea, the colour invades the catwalks and Pinterest since the beginning of the year. A hot and cold tint with multiple meanings, the ultraviolet is very good at infiltrating our landscapes and making itself a place of choice in our decors. And since this colour represents fantasy, why don't we just let ourselves get inspired until the next year brings us another equally fascinating nuance to explore.