Ricardo
Ricardo is the most-well known chef in Quebec. With a TV show and a magazine that's been going strong for 18 years, not to mention cookbooks, cafés, shops, and a line of kitchen accessories and food products, Ricardo has one mission : to promote the importance of cooking and eating together.
Swiss Chard is a leafy vegetable and high in vitamins. Top with the sliced tuna and green onion broth.

Read more

Discover this delicious Sicilian-inspired recipe. Serve the arancini with a green salad, some crunchy vegetables and your favorite vinaigrette.

Read more

Got a craving for some pie? This mega-sized turnover is bursting with cherry and plum flavour! Find that perfect recipe for Cooking with kids, they will love it. 

Read more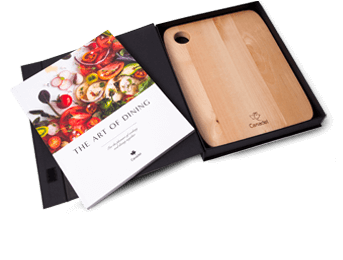 Sign up for our newsletter and get a chance to win a Canadel gift box!