Setting Your Easter Table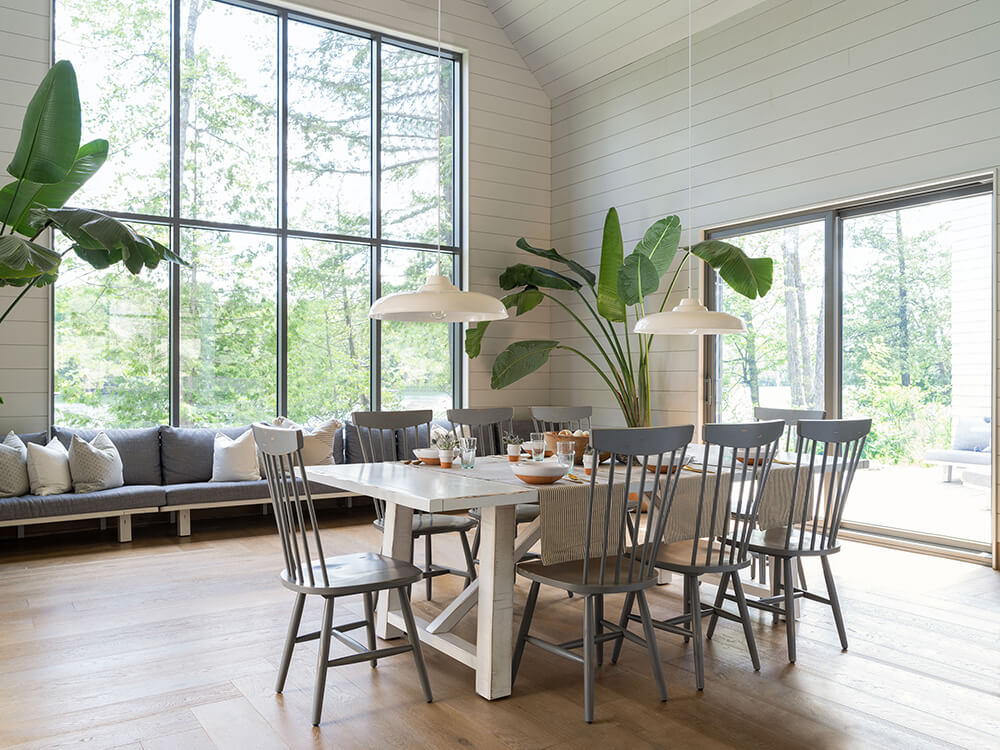 With Easter comes spring and the need to brighten our homes and our tables. Nature is awakening, the winds of change are upon us, and a desire to lighten our decor takes hold. It's time for a clean slate, to put away the strong colors of winter tablecloths and dishes and make room for a softer springlike ambiance.
Whether entertaining for brunch or dinner, this is a great time to unleash your creativity. It's also the perfect time to create a festive and cheerful table that will be sure to make everyone smile. Here are a few tips and tricks for a successful Easter table.
Color First!
Choose the right color palette for your table. Unlike Christmas with its more traditional, darker, metallic hues, Easter allows for a burst of rainbow colors on your table.
First, think of the flowers you will place on the table and base your color choices on them. The soft pink hues of tulips will be intensified against more natural tones. The beauty of pristine white lilies will stand out with greenery or eucalyptus branches set around the base of your vases. No flowers? No problem. Put your plants in springlike planters and set them on your table.
Fuchsia, mauve and yellow … you can also choose brightly colored flowers like daffodils or hyacinths to set a completely different tone to your meal. Select accessories and tableware in strong hues to create a vivid and energizing ambiance!
For an even more vibrant table, choose a colorful patterned tablecloth and set the table with plates and glasses of different hues. If you choose softer tones, a crisp white tablecloth will make them stand out. Napkins in different pastel shades will work together to create a light and soothing effect.
To brighten up your table with Easter colors, candles in soft or vivid colors will match the flowers you have chosen perfectly. You can also use garlands with metallic wires and mini pink, purple or white LED bulbs arranged in Mason jars or lanterns. Simply set them on your table in strategic places for a lovely glowing effect.
If possible, set your table in a bright room: the colors will be more vibrant and the spring sun will envelop your guests in soothing light. Such joy after the long winter months!
Time to Splurge!
Children can't wait to get their hands on Easter chocolates, but grown-ups like them too! Colored candy and eggs are fun decorations that will make eyes sparkle while adding a touch of fun to your table. Scatter them around or arrange them in cute little moss-lined baskets and put one at each place setting.
Or, instead of baskets, create fun Easter decorations with 500 ml Mason jars lined with colored straw, candy eggs and a chocolate bunny on top, seal the jars and put one at each place setting. At the end of the meal, these will become little takeaway gifts for everyone to enjoy.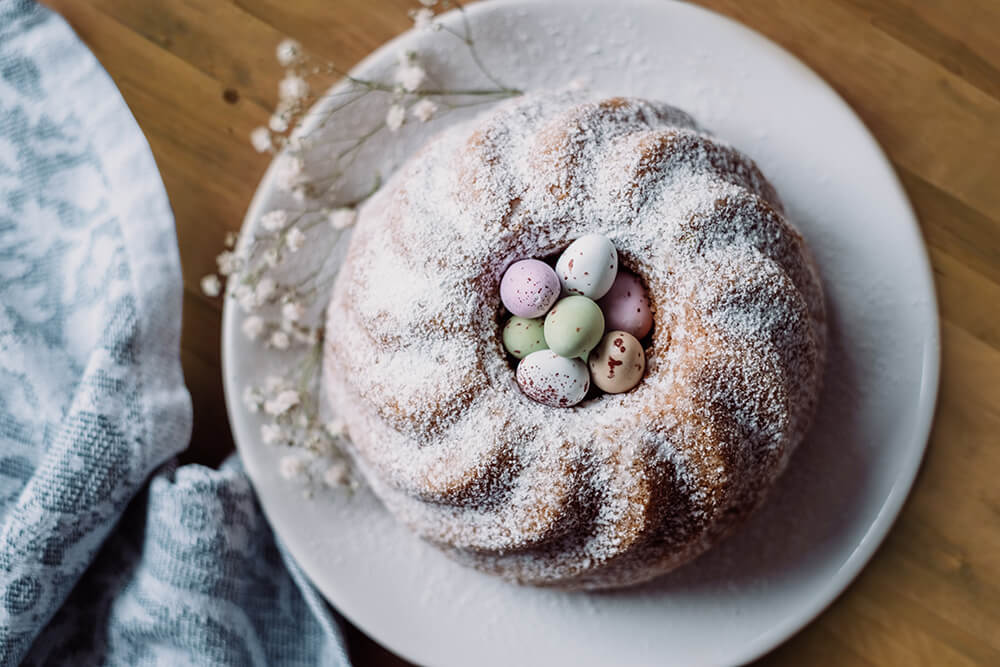 Whether your dessert is cake, pie or cupcakes, display it on your best plate or under a beautiful glass cloche placed it in the middle of your table instead of a bouquet of flowers. This less traditional centerpiece is sure to be a hit throughout the meal!
Bring Nature to the Table
Since Easter announces the arrival of spring, it's also a time to invite nature to your table. Flowers first come to mind, but it's also time to bring out dishes and accessories featuring cute little animals like bunnies, chickens, chicks, and small birds! Line your table with pretty straw nests containing brown eggs, small quail eggs or, even better, eggs that you've dyed and decorated yourself.
With a needle, make a hole on top and underneath the egg, blow into the hole to empty the contents. Rinse out the inside and dry. Mix 1 teaspoon (5 ml) white vinegar and ¼ teaspoon (1.5 ml) food coloring with ¾ cup (180 ml) water. Dip the egg into the dye and dry on a wire rack. You can then apply temporary tattoos of flowers or small animals to the eggs.
Colored plastic egg kits are also available for customization at craft stores. While not as eco-friendly, this project is quicker and the eggs less breakable … for those who are all thumbs!
Outside-the-Box Place Cards
Use empty, painted eggs as place cards. Simply write a guest's name on each one with a permanent felt pen and place them in egg cups at each place setting.
Like fortune cookies, take the time to write a nice message for each guest. Place the message in the egg you have created, carefully cutting off the top of the shell. This is a good way to bring a little happiness and make everyone smile!
Place-card eggs can also be used as lights, just slip a small battery-operated bulb inside and turn on before you sit down to eat. Your shining place cards will match the colors of your Easter eggs.
You can also get small flower pots and paint them. Place Gypsophila or baby's breath with moss inside the pots and write your guests' names on each pot. Put one at each place setting for the most charming place cards!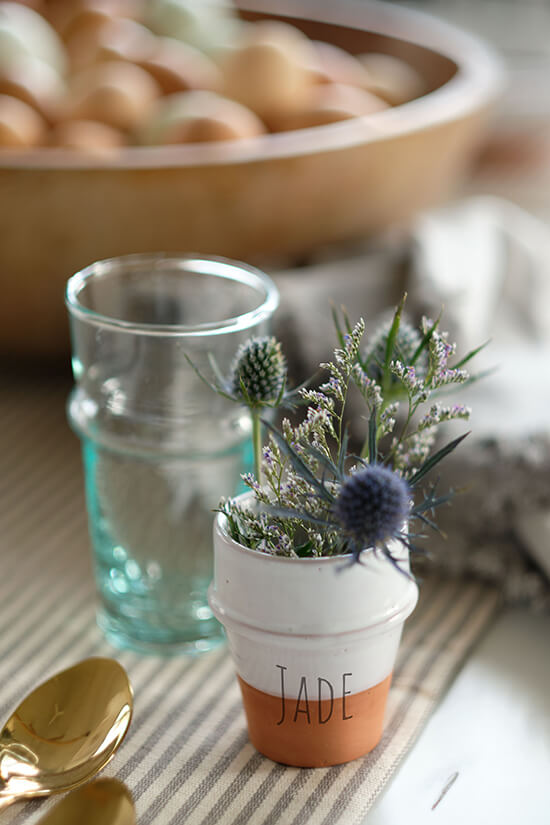 Spring marks the awakening of nature, it is a time of renewal and regeneration, a time when it feels good to shake off the winter blues and infuse some happiness and lightness into our lives. Easter is the perfect time to bring a breath of fresh air into our homes and onto our tables. Whether you choose soothing, pastel tones for your Easter table or bright, fresh colors, let your creativity flow. Have fun planning your table decorations to reflect the joyfulness of spring and put warmth in everyone's heart.