Decorating Trends for a Warm and Joyful Holiday Season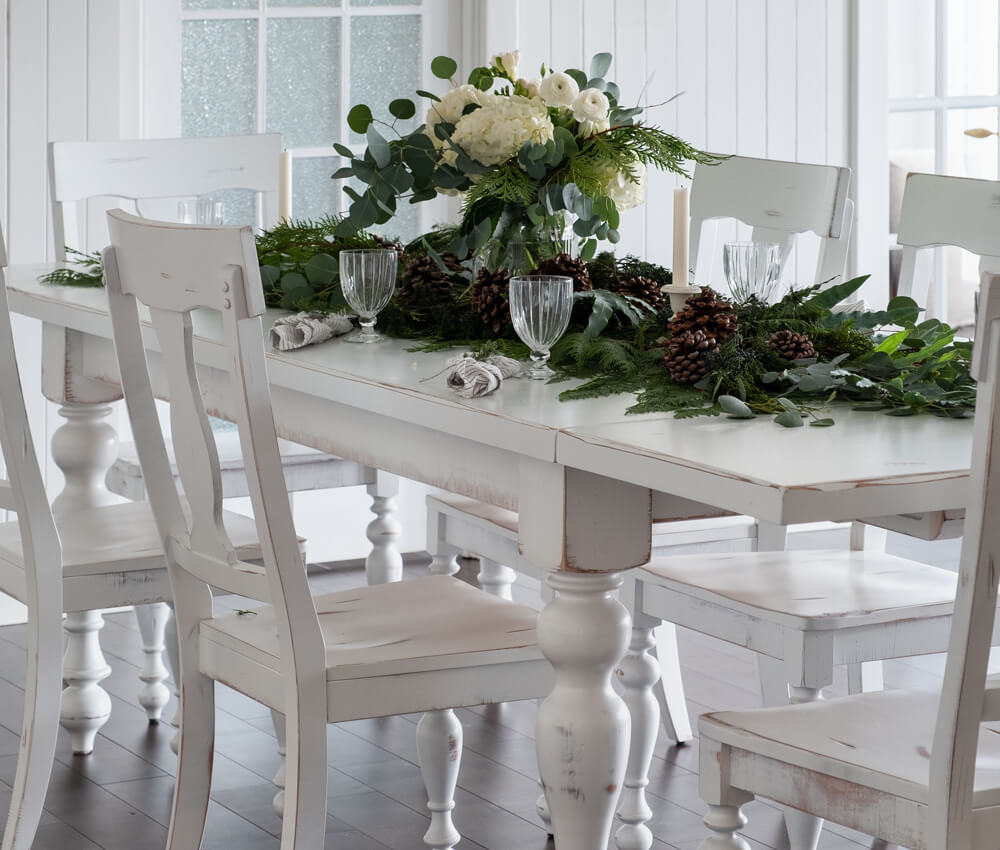 As the cold weather settles in and snow starts to cover the treetops, there is a renewed desire to brighten up our homes for Christmas. What is more welcoming than a home beautifully decorated with festive touches? Yet, to rekindle the magic that puts a sparkle in the eyes of young and old, we tend to bring out the same decorations year after year. It's an easy thing to spruce up our Christmas surroundings.
Whether for inside or out, the latest decorating trends can give our homes a cheerful, warm, and cozy look. Some will also involve the children in projects to create wonderful Christmas memories.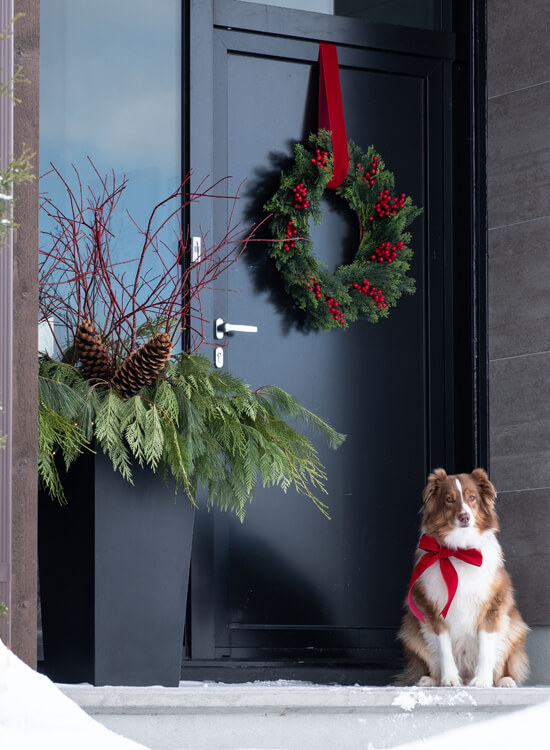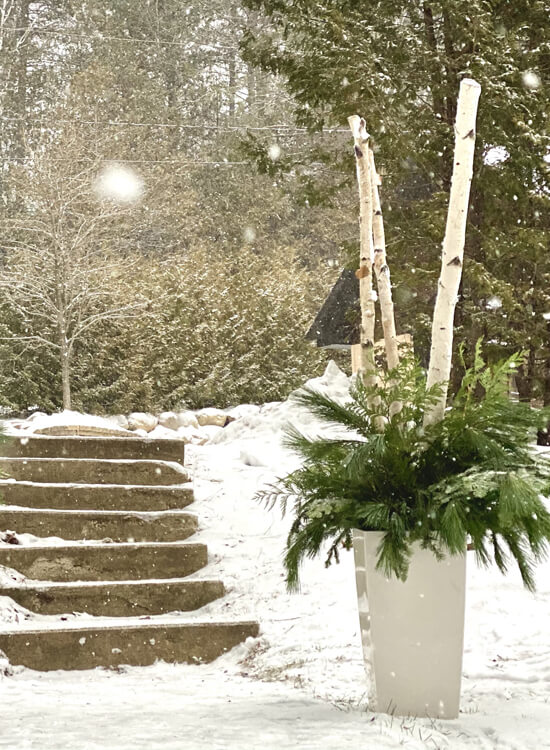 Christmas… Outdoors
First, let's see about Christmas outdoors! The front door is usually the first place we think of decorating. And for that, there is a wide variety of wreaths to choose from! Natural aesthetics and a certain simplicity remain popular. So go for a wreath adorned with fir branches, seasonal berries, pine cones and a single ribbon, red or even blue. Add refined elements reminiscent of nature that surrounds us—snowflakes and pretty stars will make an outstanding front door.
Flowerpots transformed with the same elements as the wreaths also add a festive look. Touches borrowed from the environment will make the biggest impact. Create your own arrangement of pine branches, pine cones and colored twigs. Just remember that the key to this year's trend is to opt for natural simplicity.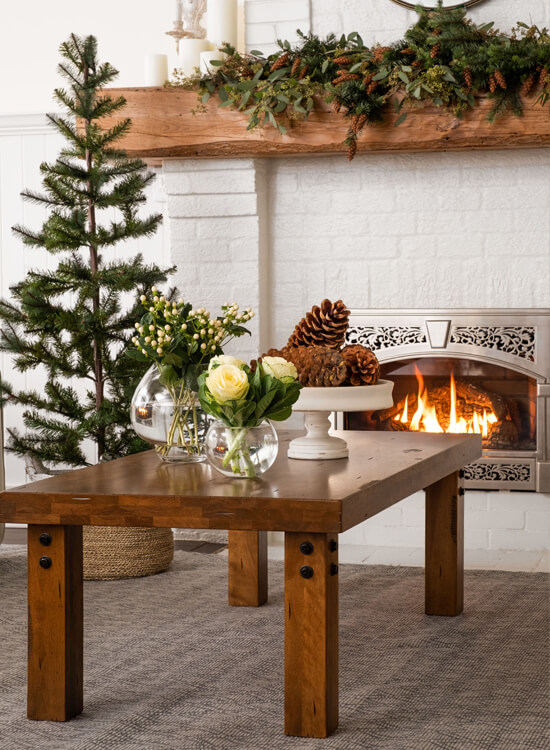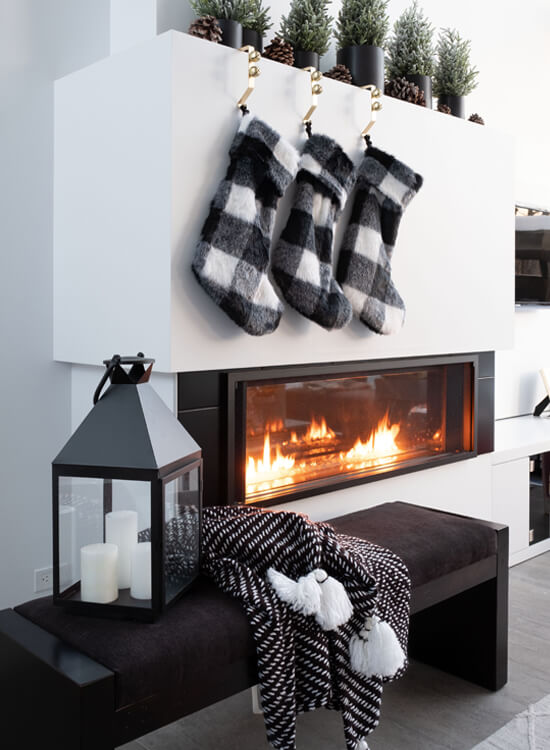 A Warm Interior
Congregating around a crackling fire is good for the soul. Sitting on a bench near the fireplace with a cup of hot chocolate and chatting with loved ones is one of life's pleasures. And since the fireplace brings people together, it's a good idea to decorate it and make it more festive for the holidays.
Once again, invite nature and simplicity into your decor. Match Christmas stockings to the colors of your home. Do you have white walls and dark furniture? Then choose stockings in the same shades. Place small potted trees, pine cones and candlelit lanterns on the mantel. Place floral arrangements on a table, leaving enough space for the delicious appetizers carefully prepared to enjoy with wine.
And don't forget to place a few throws or shawls on chairs and benches—they will allow guests to wrap themselves up and create that warm ambiance so conducive to holiday gatherings.
A Christmas Table
The table is and always will be at the heart of the holiday festivities. The Christmas meal is often the most elaborate of the year, with dishes lovingly prepared and presented on fine china, bringing smiles all around. As with other Christmas decorations, greenery finds its way to the center of the table.
More than a simple centerpiece, it's about creating a full runner of branches for the table. Make the table runner even more beautiful by nestling candle holders of different heights with white candles lighted on Christmas Eve. If you opt for larger candle holders, space them out and use holders proportionate to the size of your table.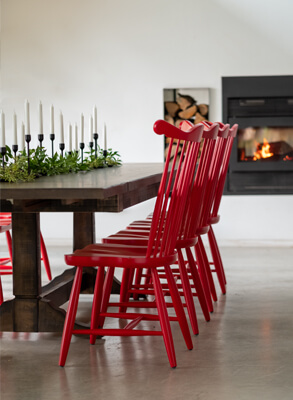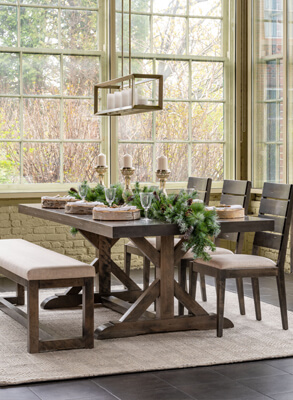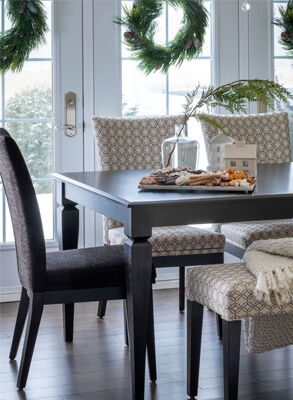 Once again, you can sprinkle fir branches with pine cones and seasonal berries, or place a bouquet of white flowers in the center of the table runner. Keep it low to allow guests to see each other and talk.
The beauty of this trend is that it matches perfectly with all table and chair designs whether traditional, rustic, modern or farmhouse style.
DIY Christmas Ornaments – So Very Trendy!
Whether for tree-decorating or gift-giving, DIY Christmas ornaments are reminiscent of happy times, and having the children involved in this festive project will make the ornaments an object of pride for your budding craftspeople!
Plastic balls can be found in art supply centers. Place delicate beads and sprigs inside, and adorn them with a pretty ribbon. Also, natural wood ornaments painted in cheerful colors will make a gift that little ones will enjoy giving.
To make a lovely tree ornament or a gift tag, take colored clay, baking or non-baking, roll out with a rolling pin, cut the desired shape with a cookie cutter, pierce a hole for the ribbon, and write a sweet message. Self-hardening clay can also be used for this project.
Not only will the home-made Christmas balls personalize your decor, they make a thoughtful gift that says "thinking-of-you" to those who receive them.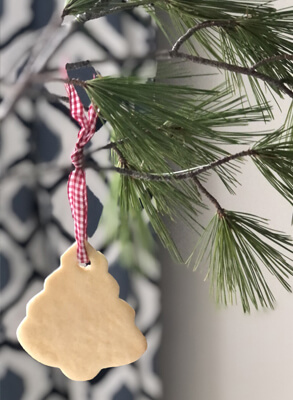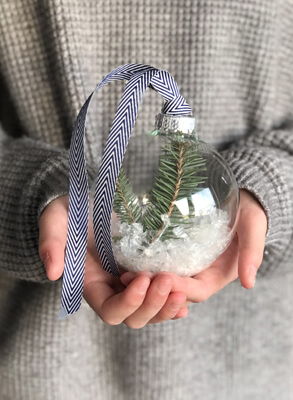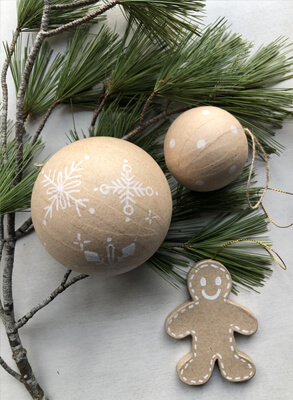 Think about your decorations and plan ahead to better prepare for the holidays. Spruce up your home to make it festive and welcoming. Prepare recipes passed down through generations to create magical moments with your loved ones. It's all part of the magic of Christmas and makes us look forward to the December festivities.
While it's important to keep certain traditions alive, incorporating new trends into your Christmas decorations will give your home a bright glow. This Christmas, welcome your loved ones, from the front door to the warmth of your fireplace, all the way to your festive table.